Share on facebook
Share
Share on twitter
Tweet
Share on pinterest
Pin
If you're in the mood to listen to some good old 2000s grunge rock, you've come to the right place. The Goo Goo Dolls are among the most famous rock bands of the 2000s and still enjoy a successful career today.
So without further ado, here is my list of the best Goo Goo Dolls songs of all time!
1. Iris
"Iris" is probably the most popular song that the Goo Goo Dolls has ever released, and even if you don't recognize it by its name, I'm sure you've heard it on the radio before. It's the perfect introduction song to the band and perfectly captures their signature style and sound.
The song heavily features the acoustic guitar over grungy drums and the lead singer's iconic vocals. It's an emotional power ballad that will get the waterworks flowing and is one of my favorite songs that the band has ever released.
2. Name
"Name" is another of Goo Goo Dolls' most famous tracks, and don't worry. They didn't forget to title this song. It's got an almost folky feel, mixed with their signature rock sound that makes you want to get up and dance.
This song has an incredibly catchy chorus, with a melody that's easy to sing and even easier to belt out in your room late at night. If you're a visual person, you should also check out the music video.
3. Slide
If you've liked the songs from this band so far, you'll love "Slide." With its upbeat tempo, iconic guitar riff, and powerful vocals, this song will be stuck in your head for days, and you won't be able to stop yourself from coming back for more.
It's a song that epitomizes the sound of the 2000s, and if you're into that style of music, then this is a track worth listening to – it is one of my favorite Goo Goo Dolls songs for sure. And you would be hard-pressed to find a Goo Goo Dolls fan that doesn't love this song.
4. Black Balloon
Next up is "Black Balloon," which, in my opinion, is highly underrated, probably because it's a sound that we don't hear from the band very often. It's more slow-paced, with an emotional feeling that seems to put many people off.
The chorus is powerful, heavily featuring the electric guitar and some orchestral stringed instruments to give the track an epic sound. It's a song about falling helplessly in love with someone and captures a feeling that I'm sure we can all relate to.
5. Sympathy
"Sympathy" is another underground song from the Goo Goo Dolls, and you wouldn't be wrong for assuming that it was a country song if you'd never heard of this band before. It's got a simple chord progression introduced and maintained by the acoustic guitar, perfectly complimenting the song's vocals.
This track captures a feeling that I'm sure many of us can relate to – feeling like you're not enough for someone and giving in to your bad habits. It's one of my favorite songs out there.
6. Better Days
"Better Days" is a beautiful rock piano ballad with a powerful emotional charge and is slightly different from many other songs that Goo Goo Dolls has released. It features heavily distorted vocals, powerful drums, and an addictive chord progression.
The leading melody is super simple and incredibly catchy, and you'll be humming it for days after listening to "Better Days." If I had to compare this song to another artist, I'd say that it's reminiscent of Owl City's music.
7. Here Is Gone
This next song, titled "Here Is Gone," almost sounds like a dance track, with its lively introduction on the drums and catchy chord progression makes you want to get up and jump around. It's one of my favorite songs that Goo Goo Dolls has ever released.
It's another of their tracks that I feel didn't get enough attention when it was first released, but with the resurgence of the popularity of grunge music, the "Here Is Gone" music video on YouTube is steadily gaining views again. Well deserved!
8. Broadway
"Broadway" sounds like it could be the intro song to a 2000s Disney channel show in the best way possible. It starts with an epic electric guitar riff before those powerful vocals kick in and get your blood flowing.
"Broadway" is a song about feeling like you have to perform your role in life, and the music video cleverly represents this message. It's one of the best songs that Goo Goo Dolls have ever released and is worth listening to.
9. Come to Me
This next song, called "Come To Me," is far from much other music that Goo Goo Dolls has ever released. Rather than the band's signature punk rock sound, it's got an acoustic, folk feel to it with a brilliant emotional charge.
You've probably already heard this song before, even if you don't recognize the name. It's got a simple, catchy chorus with powerful verses interspersed that make this an incredibly emotional song. Be sure to have some tissues on hand!
10. Long Way Down
And finally, we have "Long Way Down," which was released relatively recently compared to the other songs on this list. It brings us back to that signature hard rock sound that the band's fans know and love them for, and it's a great track to get yourself pumped up.
The music video is also fantastic, and it's clear that there was a lot of inspiration drawn from Nirvana both when creating the video and the song itself. This is a track worth listening to, and I highly recommend it!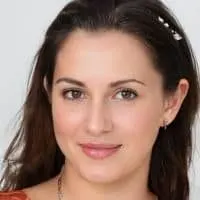 Alexandra loves playing the piano and guitar. She has always been a music lover, but it wasn't until she was in high school that she realized how much she loved to play. It allowed her to express herself without having to be verbally expressive, which is something she found very empowering.