Share on facebook
Share
Share on twitter
Tweet
Share on pinterest
Pin
Gorillaz are a virtual English band created back in 1998. Their members primarily included 4 iconic animated members, and their music has made waves in the industry and continues to do so.
Their sound style is a blend of hip hop, rock, electronic and can be quite eccentric and psychedelic. The meanings of their songs can be abstract and left up to interpretation.
The virtual animated band members have fascinating backstories and personalities which add a fun element to their music.
So without further ado, here is my list of the best Gorillaz songs for you to check out!
Let's get to it!
List of the Best Gorillaz Songs
1. Feel Good Inc. (2005)
Everyone on the planet has heard Feel Good Inc. It has an unforgettable beat, sound, and identity. One of their most popular songs for a reason, this song is about escaping herd mentality, and escapism.
It's won many music awards and the music video is also worth giving a watch, created with 2D animation and computer-generated imagery. The music video is halfway to a billion views on YouTube.
This song is number one because it's the band's biggest banger hands down, a legendary song.
2. Clint Eastwood (2001)
Clint Eastwood was a smash hit when released in 2001. It is the fifth track on their debut album 'Gorillaz', and it charted and stayed in the top for many weeks. This song is chill and vibey, and one of those songs that's easy to sing along to.
This song marked the beginning of Gorillaz' impact on pop culture and brought them to the public eye. As usual, their music video is an animated story worth checking out too.
It's easy to start loving the animated depictions of the band members. The aesthetic of the video and the ominous, yet mellow beat make it incredibly memorable.
3. Rhinestone Eyes (2010)
Rhinestone Eyes is a song commentating on the state of the world. Rhinestones are a diamond imitation, probably referencing the lower quality of reality but on the outside, it looks like a perfect diamond.
Rhinestone Eyes was meant to be the fourth single from their album Plastic Beach (2010), but it was replaced by Doncamatic. My favorite part of the song is the chorus, the sound of the lyric 'that's electric' is unique and awesome.
Overall, such a chill and arguably underrated song full of meaning.
4. DARE (2005)
You are probably surprised, or not, that Dare is high up on this list but not first. Dare is undeniably one of Gorillaz' most iconic pieces of music, accompanied by an awesome video featuring Noodle, the lead guitarist of the band.
This song is undeniably catchy and has a unique sound and flow that makes you want to dance alongside Noodle in the video.
What else is there to say? Dare is iconic and never gets old.
5. On Melancholy Hill (2010)
On Melancholy Hill's meaning is up to interpretation in my opinion. This song will give anyone a sense of nostalgia. It's upbeat yet sad, an exceptional blend of emotions.
The song is softer and has a light airy tune to it, almost childlike. The feeling is very blissful compared to Feel Good Inc which portrays a more energetic vibe.
6. Dirty Harry (2005)
Dirty Harry was born from Gorillaz's second album, Demon Days in 2005. It's a funky, hip-hop track. The sound of multiple singing voices followed by the sick beat makes the song an original banger.
The themes revisit some concepts like violence and masculinity. The soft singing choir sound contrasts with the later heavy rap.
Then when you realize the song is commentating on child survivors of war when you watch the music video, you want to play the song again and fully appreciate the strong message.
7. Plastic Beach (Feat. Mick Jones & Paul Simonon) (2010)
Plastic Beach is the name of the third studio album released by Gorillaz in 2010. This track references worldly issues like pollution, as mentioned in the name, and the rise of cyberculture.
Plastic Beach has synth-pop and psychedelic sounds. I think the meaning of the song is important and straightforward. We as humans have created a lot of pollution in the oceans and our world.
This song received positive reviews as it's a forward-thinking electronic pop song.
8. Ascension (Feat. Vince Staples) (2017)
Ascension is on a completely different level. It was released in the Humanz album and a collaboration with the rapper Vince Staples. The topics are inequality and racism is poignant.
There are themes of a doomed fate. The sky falling is a celestial theme used throughout the Humanz album.
The refrain of this song is so catchy and incredible. Vince and Gorillaz killed it with this track.
9. Saturnz Barz (Feat. Popcaan) (2017)
One of their newer songs, Saturnz Barz is heavily influenced by some Gorillaz' older hits and reggae sounds. It was leaked before release. I think it's about coping with the different stresses of life.
Honestly, the lyrics and meaning are hard to decipher, I just appreciate the crazy tune and the fact it doesn't sound like anything else – which makes it a winner in my book!
10. Tomorrow Comes Today (2000)
Tomorrow Comes Today's music video was the band's first-ever music video. The song's meaning is a little convoluted, about ignoring tomorrow and having fun in the present.
Although in a roundabout way, you're writing off tomorrow by taking today off. It's not that deep. The song is iconic as it's one of the first from the band and introduces us to their style.
It's faultless of a track, easily enjoyable.
11. Kids with Guns (2005)
Kids with Guns is released as a single from the album Demon Days. It's a song about a kid's obsession with violence, particularly as a result of popular media's influence.
A fun fact is that Demon Days was completely all written by Noodle, the band's lead guitarist. The song was inspired by a kid bringing a knife to school. The song has a decent message, but the track is underrated.
The solo in the middle of the song is incredible.
12. Stylo (Feat. Mos Def & Bobby Womack) (2010)
Gorillaz are known for their collaborations with various artists. This song's collaboration with Bobby Womack, an R&B singer, almost didn't happen.
Luckily it did because this song presents a new sound for the band. It's electro-ish and has a funk sound. It is a little different from the usual might be why it wasn't as big of a hit compared to others from their album Plastic Beach.
Still love it though!
13. 19-2000 (2001)
19-2000 is a bit of a hidden gem, potentially due to its numerical name. The title is meant to be a reference to the turn of a century from the 1990s to the 2000s.
It's not an overly complex-sounding song and it's perfect for a chill road trip jam. It has a catchy melody, and the lyrics are memorable.
The title of the song was almost named 'Millennium' but was decided against in favor of 19-2000. Although I would personally say Millennium is an easier and better title for a song about the turn of the century.
14. Jimmy Jimmy (Feat. AJ Tracey) (2021)
Jimmy Jimmy is experimental with reggae once more. Extremely catchy and sounds very Gorillaz still. The rhythm makes you want to forget your worries.
Incredible instrumentals are a reason why this song made this list! This song was a bit of a surprise but a welcome one.
It's a little nostalgic to Gorillaz' old music.
15. Pac-Man (Feat. ScHoolboy Q) (2020)
Everyone knows what Pac-Man is, a jolly yellow video-game character that is featured heavily in this Gorillaz track. This song is another collaboration, this time between the lead vocalist 2-D and Schoolboy Q.
They kill this song, a track about escapism and distractions from the world. Video games can be addictive, and this song is referencing that and being caught up in whatever vice you might have – and a call to break free from that.
16. She's My Collar (Feat. Kali Uchis) (2017)
She's My Collar isn't necessarily immediately recognizable as Gorillaz. It is a collaboration with a Colombian-American artist. Many Gorillaz songs are left up to interpretation, which is why they can resonate with so many.
I think the story of She's My Collar is about two lovers who aren't good for each other but keep coming back to each other. The 'collar' references that she's keeping him from leaving and chained to her.
It may be a reference to adultery. I just love the chill vibes and the addition of the female voice mid-way. I think the song is excellent as a standalone track.
It gives serious 50s vibes and is one of the stronger tracks from their album Humanz.
17. November Has Come (2005)
November Has Come is the 9th song from Demon Days. This song is a collaboration with MF DOOM, who has since passed away. He was a Long Island hip-hop artist. The genre of the song is hip-hop and rap.
The name November Has Come is a reference to the year almost ending, the end of something. In my opinion, the song touches on themes like the end of the world.
I don't get too much meaning from the song personally and simply enjoy it for the fluidity of the rap and the beat.
18. Tranz (2018)
Tranz is the second track from Gorillaz' album The Now Now. This song is filled with synth-pop sounds. It's catchy and reminiscent of their older tracks but the song is a little short, unfortunately.
It sounds like a song about a trippy drug experience, and it makes me feel awesome and want to dance. Music can influence your mind and I think this song might be an ode to trance melodies.
19. Sleeping Powder (2017)
Sleeping Powder was released in 2017, featuring only the fictional member 2-D. Humanz was an album featuring many musical collaborators and this song was released after that album.
The music video features only the fictional band member 2-D, enjoying attention on him. This happened as a result of fans complaining that the Humanz album had too little 2-D.
I love how each band member has stories and personalities. Sleeping Powder was created 3 days before its debut, a speedy turnaround for the song and music video. The song is obviously about drug addiction, a reference to 2-D's backstory as someone addicted to painkillers.
20. El Mañana (2005)
El Mañana is a hidden gem, the seventh song in the Demon Days album. The title is Spanish and can be translated to 'Tomorrow'. I would say the song isn't as catchy as many of their other tracks.
The music video has some elements of the Feel Good Inc video from a year previous. The sound of the track is reminiscent of dubstep and has a melancholy sound to it.
21. Rock the House (2001)
Rock the House is an oldie but a goodie. It is a simple song to dance to with its genre being rap-rock. There's nothing fault about this song.
There is the presence of only one vocal in the song and overall, the song is overshadowed by other songs in their debut album such as Clint Eastwood.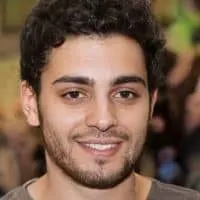 Justin is an audio engineer with years of experience in the field. He has been creating and playing music his entire life, but he really found his passion for engineering when he was introduced to Logic Pro at age 10. Justin has spent countless hours perfecting his craft and now works as a freelance engineer out of Boston, MA.