Share on facebook
Share
Share on twitter
Tweet
Share on pinterest
Pin
Gospel music is fun, upbeat, and often leads to dancing while giving thanks to God for his grace and love. Throw some Christmas songs into the mix, and you have a fantastic Christmas playlist that will bring fun to any Christmas party.
Selected for their fun, cheerful sound, the songs on this list have been recorded by big names in the gospel music world.
So without further ado, here is my list of the best gospel Christmas songs of all time!
1. Sweet Little Jesus Boy by Take 6
Many artists have covered "Sweet Little Jesus Boy" over the last few decades, but none come close to this cover by the group Take 6. Recorded in 1991 and featured on the album He Is Christmas, "Sweet Little Jesus Boy" is the first song on our best gospel Christmas songs playlist.
Add it to yours today, and see why you can safely hand over all our troubles to God.
2. Now Behold the Lamb by Kirk Franklin and The Family
Kirk Franklin is no stranger to gospel music; many of his fans will know he is one of the best gospel singers of all time. Adding Christmas music to his repertoire was a step in the right direction for the singer, and he released "Now Behold The Lamb" in 1995.
The song features his band, The Family, and was recorded on the album Kirk Franklin & The Family Christmas. You, too, can enjoy the soothing sounds of Kirk Franklin when you add "Now Behold The Lamb" to your gospel Christmas playlist.
3. O Little Town Of Bethlehem by Nat King Cole
Once a song sung by children on Christmas eve, "O Little Town Of Bethlehem," was given new life when Nat King Cole recorded a cover of this melody in 1962. Cole will add a bit of soul to your Christmas party with his unique voice and sultry sound.
"O Little Town Of Bethlehem" is a classic song that should definitely feature on your Christmas songs playlist, so add it today and enjoy the beauty of Nat King Cole's voice.
4. Christmas Gospel Medley by Jennifer Hudson
Add Christmas cheer to your end-of-year function when you play Jennifer Hudson's "Christmas Gospel Medley." Featuring Hark the Herald Angel sing and other Christmas favorites, the medley is a great mix of songs to get you into the festive mood.
"Christmas Gospel Medley" was recorded in the early 2010s and is a great addition to your party playlist.
5. Light Of The World by Lauren Daigle
The song "Light Of The World" by songstress Lauren Daigle is based on the verse John 8:12, which states, "I am the light of the world. All who follow me will not walk in darkness." This is the promise that God made to us all.
You can share the word this Christmas by adding "Light Of The World" to your gospel Christmas songs playlist. While it is not actually a Christmas song, per se, it has a powerful message that deserves to be shared.
6. It Came Upon The Midnight Clear by Mahalia Jackson
Mahalia Jackson is often referred to as the queen of gospel, and when you listen to her cover of "It Came Upon The Midnight Clear," you will understand why.
Mahalia Jackson is a must for your best gospel Christmas songs playlist with an angelic voice that will calm even the loudest voices.
"It Came Upon The Midnight Clear" was released in 1968. Revive this classic on your Christmas playlist.
7. Born This Day by Yolanda Adams
What does Christmas mean to you? For Christians around the world, the festive season and Christmas is a time to celebrate the birth of Jesus Christ, and there's no better way to do this than by adding "Born This Day" by Yolanda Adams to your Christmas playlist.
Celebrate the "reason for the season" and give thanks for his many blessings this Christmas day when playing this festive song as the family gathers to celebrate together.
8. Unto Us by Matthew West
Christmas is a time for family get-togethers, celebration, and hope. "Unto Us" by singer Matthew West is the perfect accompaniment for your Christmas celebrations and has a festive cheer that will instantly warm up the coldest day.
Recorded in 2016, the song features on the album Unto Us: A Christmas Celebration. Play this song on Christmas day and remember the message of hope that the birth of Jesus brought to many.
9. Christmas is Coming by Jason Gray
Are you like a kid at Christmas time? I know I am. From family get-togethers to unwrapping presents, it is sometimes easy to get so wrapped up in the joy that you forget the sole reason we celebrate Christmas.
Celebrating the birth of Jesus is a magical time, and with songs like "Christmas is Coming" added to your best gospel Christmas songs playlist, you can give thanks for the good and happy times you can share with your family.
"Christmas is Coming" was released in 2012 and features on Jason Gray's album Christmas Stories: Repeat The Sounding Joy.
10. We Three Kings by Kirk Franklin
It is only fit that gospel legend Kirk Franklin brings us to the last song on our best gospel Christmas songs playlist.
The classic Sunday school song "We Three Kings" comes in at number ten," which is a cover of the original that many of us would have sung in the church nativity play when we were younger.
Relive the memories of Christmas as a child, and add "We Three Kings" to your playlist today. Kirk Franklin gives a great vocal performance and will get you singing along in no time.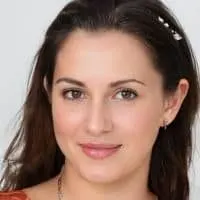 Alexandra loves playing the piano and guitar. She has always been a music lover, but it wasn't until she was in high school that she realized how much she loved to play. It allowed her to express herself without having to be verbally expressive, which is something she found very empowering.