Share on facebook
Share
Share on twitter
Tweet
Share on pinterest
Pin
Greta Van Fleet is an up-and-coming hard rock band formed in 2012. It consists of four members who formed the band together in a small town in Michigan.
Their name is based on a resident of their hometown's name in Frankenmuth, MI.
Greta Van Fleet takes a modern take on classic rock. Their sound is Led Zeppelin-inspired, although they mix this base sound with other '70s heavy rock and blues inspirations.
Their music falls into the genres of hard rock and blues-rock, but every track is layered with small surprises from other genres. Though this band is a relatively new artist to the game, dropping their first single in 2017, they are sure to become a force to be reckoned with.
Here are the 10 best Greta Van Fleet songs, ranked. If you are into classic '70s rock and hippie vibes, be careful- you just might fall in love.
List of the 10 Best Greta Van Fleet Songs
1. Highway Tune
"Highway Tune" is one of the best Greta Van Fleet songs because it hit the charts almost immediately after it dropped in 2017. It was at the top of the Billboard US Mainstream Rock chart for four weeks, solidifying Greta Van Fleet as a legitimate rock band.
The beginning of "Highway Tune" will immediately remind you of Led Zeppelin. Between the driving guitar and lead singer Josh Kiszka's vocals, you will be immediately transported back to the '70s.
"Highway Tune" will have you listening on repeat. Yes, it is that good.
2. Black Smoke Rising
"Black Smoke Rising" was released on the album of the same name in 2017. Josh Kiszka sounds hauntingly like Robert Plant in this song.
The lyrics discuss political corruption and war. Greta Van Fleet explains that world leaders create methods to control the populous, but the populous must unite to rebel against politicians and defeat them.
The message is incredibly reminiscent of Pink Floyd's "Another Brick in the Wall" despite its Led Zeppelin-esque sound.
3. Heat Above
"Heat Above" begins with the sound of an organ, which could be compared to some of the classics from Styx. The slower tempo and addition of acoustic guitar reminds me of a mix between some of Pink Floyd's songs and "Stairway to Heaven" by Led Zeppelin.
This track was released on The Battle at Garden's Gate, Greta Van Fleet's most recent album in 2021. The lyrics discuss that there is still love in this world despite the conflict and horror of recent years.
Greta Van Fleet's message is clear: we have to stick together to succeed.
4. Light My Love
"Light My Love" begins with a piano and leads into a crashing guitar, reminding me of a sound that falls somewhere between My Chemical Romance" and Queen.
This ballad is one of the best Greta Van Fleet songs because it shows their versatility, going from pure hard rock to a soft and beautiful ballad.
The lyrics are an incredible mix of metaphor and poetry to convey the message of how the vocalist loves whomever the song was written for. The narrator of the song is completely infatuated with the person he loves.
The track likely describes a new and budding romance, as the feelings described are intense.
5. You're the One
"You're the One" features an incredibly complex acoustic guitar melody reminiscent of some '80s favorites. Greta Van Fleet once again drops their hard-rock sound to produce a soft and beautiful love song.
I am really in love with this tune from start to finish. Between the beautiful acoustic guitar, organ, piano, and easygoing drum beat I am truly transported to another time.
"You're the One" is one of the best Greta Van Fleet songs because it is so incredibly nostalgic. It is an ode to the classic rock ballad and I am living for this beautiful mid-tempo song adorned with Kiszka's insane vocals.
6. Edge of Darkness
"Edge of Darkness" is overlaid with a grungy electric guitar and harsh drum beat, highlighting Kiszka's characteristic Led Zeppelin-type screaming.
Despite its tough outward appearance, this 2017 track describes a global community. Greta Van Fleet explains the beauty of giving love and empathizing with your fellow brothers and sisters.
"Edge of Darkness" is truly a nod to the '70s, from the hippie message to the sound of the track.
7. Safari Song
"Safari Song" starts with a Zeppelin scream and a driving guitar. The track mixes Greta Van Fleet's normal Led Zeppelin-type sound with other classic artists such as Mick Jagger.
This track was released on Greta Van Fleet's From the Fires album, released in 2017. The incredible talent of Greta Van Fleet is present throughout the entire song, from the insane electric guitar riffs to incredible vocals and crashing drums.
The lyrics are simple, discussing a relationship between the narrator and a girl.
8. When The Curtain Falls
"When The Curtain Falls" is yet again another Led Zeppelin-type song. The guitar is blues-inspired and the track has a driving bass.
The main sound is funky and distorted, similar to much of the music Greta Van Fleet makes. The lyrics discuss an artist's fall from grace as the halls empty and the curtain falls.
"When The Curtain Falls" is one of the best Greta Van Fleet songs because it is another piece of evidence that Greta Van Fleet is the hard rock band of our generation.
9. Age of Man
"Age of Man" starts with a washed-out violin sound reminiscent of some classic '80s sci-fi soundtracks. The acoustic guitar and tempo remind me of Pink Floyd, adding a bit of '90s-type grunge and a growling electric guitar.
The song eventually crescendos, which sounds truly epic. Despite all of the perceived inspirations that we can apply to "Age of Man," the track sounds more unique to the band than some of the others.
"Age of Man" was written in a cabin in the woods, which explains the lyrical theme of the grandeur and beauty of nature. Stick around for all six minutes of incredible artistry.
10. Built By Nations
"Built By Nations" starts with a distorted electric guitar and crashing beat, once again hailing '70s rock.
The lyrics seem to discuss a soldier walking the battlefield, aka the "Devil's Road." Who knows what this soldier is battling, whether that be a physical war or a psychological one.
Like many of the Greta Van Fleet songs, the metaphors are a bit ambiguous, but the best Greta Van Fleet songs should be left up to interpretation.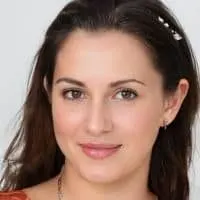 Alexandra loves playing the piano and guitar. She has always been a music lover, but it wasn't until she was in high school that she realized how much she loved to play. It allowed her to express herself without having to be verbally expressive, which is something she found very empowering.