Guitar cables are often overlooked when deciding on one between all the different brands available in the market. That is why this article is dedicated to the best guitar cables available in 2016. They are the unsung heroes that deserve a bit more recognition than they get. Varying in different lengths, prices, longevity and plug type (straight/right-angled). The cost of guitar cables ranges from roughly $10 up to $100 USD, which is relatively inexpensive compared to what is spent on most other musical equipment. The price jump relates mainly to the materials involved and myriad construction details.
The debate as to whether inexpensive cables sound better or similar to more expensive ones has been ongoing for years. Sometimes it's best to ignore the advertising hype built up and let your ears be the judge.
Guitar cables are essentially shielded copper wire that carries a signal from your electric, or electric-acoustic guitar, to your amplifier or other device. The reason copper wire is used is for its ability to conduct electricity very effectively. All 1/4″ cables feature a core diameter of .265″, meaning they all feature the exact same signal impedance and electrical resistance.
Issues that may arise from low quality guitar cables include:
stiffness
unwanted noise
low durability
connection issues.
Below is a comparison table comparing the best guitar cables available, to help assist you in choosing the right cable for your needs.
[table id=1 /]
A Closer look at the best instrument cables
We took the time to look at each of the best guitar cables available, weighing up the pros and cons for each to gain a better understanding of what each has to offer.
Here we present a more in-depth look at the top guitar cables to buy.
---
1. Hosa GTR210
One of the best selling guitar cables sold online, and for a good reason. If you're looking for a multi-purpose guitar cable at an extremely affordable price, I would highly recommend the Hose GTR210.
Hosa Technology is a company established in 1984 that delivers various audio accessories and guitar cables that are built to last. The GTR210 is composed of high quality material needed to get the best sound possible. There are four installments of the GTR series cables (205, 210, 220 and 225), which come in 5, 10, 20 and 25-feet lengths. The variety of lengths tailors towards anyone's needs. One of the key features of the GTR210 includes the use of an oxygen-free copper (OFC) conductor, meaning it has been refined in an electrically charged solution of copper sulfate and sulfuric acid. This process of electrolytic refining causes the depletion of oxygen from the copper wire, allowing for better sound-clarity and durability.
Another key feature of the GTR210 is that it contains a hi-density OFC braided shield for superior EMI and RFI rejection.
Pros:
– Oxygen-free copper conductors
– High-density OFC braided shield
– Low cost
– Clean sound
– Comes in a variety of different lengths
Cons:
– None
More info: http://hosatech.com/product/gtr-200/
---
2. Fender Performance
The Fender Performance has musicians in mind, specifically designed for on-stage use. Construction of the fender performance tackles the issue of cable twisting, featuring an ultra-flexible design to avoid any cable interference during a live performance. The cable presents an 8mm diameter black PVC jacket in order to reduce handling noise. Furthermore, it also features commercial-grade connectors with 90% copper coverage shield.
Pros:
– Lifetime warranty
– Flexible
– Designed to avoid tangling
– Durable
Cons:
– Several customers have experienced loose connection issues
More info: http://www.fender.com/
---
3. Fender California Clear
Coming in either a variety of colors (lake placid blue, candy apple red and surf green), the California Clear delivers top-notch value for its price tag. With its extensive durability and high-end insulation, there is no doubt that it's an excellent guitar cable. The California series features an OFC copper-stranded braided shield, increasing sound quality and balancing the frequency output. Furthermore, stress on the cable is addressed by the strain relief collar.
Backed by a lifetime warranty, the Fender California series earns its place as one of the best guitar cables in the market for 2016.
Pros:
– Very appealing finish
– Perfect for home use
– Limited lifetime warranty
– Clear sound
Cons:
– Several customers had issues with the durability of the cable
More info: http://www.fender.com/
---
4. Kirlin Premium
The Kirlin Premium is a straight to right angle guitar cable that comes in a variety of colors, featuring a braided jacket and lifetime warranty. Easily one of the best guitar cables available for the price, coming in a variety of sizes (10 or 20 feet). The cable features two heavy duty metal connectors that have gold plated contact
Pros:
– Lifetime warranty
– Made with sturdy/durable material
– Long-lasting
– Flexible
Cons:
– None
More info: http://www.kirlincable.com/
---
5. GLS Audio
Featuring a flexible tweed jacket, oxygen-free copper, and also double sheeting, GLS Audio has brought a top-notch guitar cable to the market. There's a reason so many people regard the GLS Audio cables so highly. A near-perfect example of what is expected from a high quality guitar cable.
Pros:
– Very low Picofarad rating
– Extensive strain relief for maximum durability
– High-quality
– Low-cost
Cons:
– None
More info: http://www.glsaudio.com/
---
The Anatomy of a Guitar Cable
To truly understand the difference between guitar cables we have to take a look at their anatomy. The standard cable is divided into five parts: the conductor, insulation, electrostatic shield, shield and outer jacket.
The centremost component of the guitar cable is the conductor (centre core). As previously mentioned, the conductor is responsible for carrying the audio signal through a current from a certain source. The insulation surrounding the conductor isolates the current from the outer components. Handling noise is reduced by the electrostatic shield. The last component is the outer jacket, which is responsible for its final appearance and protection.
What Makes a Good Guitar Cable?
When looking for a guitar cable the most important things to consider are its screening, capacitance, and the quality of its connectors.
Screening provides the conductor of the guitar cable with proper insulation, keeping unwanted noise to a minimum. It should be noted that different manufacturers use different screening methods, but every good guitar cable should be properly screened.
Capacitance is probably the most impactful property of a guitar cable. The higher the capacitance, the less highs that reach the amp. This causes a shift in resonance towards the lower frequencies, impacting immensely on tone. Longer guitar cables characteristically feature higher capacitance (capacitance is measured in per unit of length), which is why shorter cables sound significantly more brighter. [Capacitance sweet spot = 20-30 pF]
Connectors are found on either end of a guitar cable. One plugs into the jack of your guitar and the other plugs into your amplifier or other device. Manufacturers commonly produce connectors that are either nickel or gold plated. The reason for alternate materials is related to its corrosion resistance.
Whats Next?
Now that we have covered all of the best guitar cables it's up to you to decide which cable suits you best.
The guitar cable, much like the rest of your equipment, is an essential part of your sound.
Are there any guitar cables you would add to the list? Let us know in the comments below if you feel like we might have excluded any! We hope this list helps you discover the right guitar cable for your needs.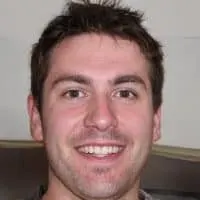 Alex is a man of many talents. He's been playing music since he was young, and has been the main content writer at Tone Start for the past few years. Alex loves to play around with different styles of music and enjoys listening to anything from country to classical.