We have had the pleasure of checking out some of the best headphones for guitar amps around right now. While there were a few really good picks, there was one that really stood above the rest – and that was the Sony MDR7506!
1. Sony MDR7506
Sony MDR7506 Professional Large Diaphragm Headphone
Neodymium magnets and 40 millimeter drivers for powerful, detailed sound.Specific uses for product : Professional audio system,Home audio system
Closed ear design provides comfort and outstanding reduction of external noises
9.8 foot cord ends in gold plated plug and it is not detachable; 1/4 inch adapter included
Folds up for storage or travel in provided soft case
Frequency Response: 10 Hertz to 20 kilohertz
Our number one pick, and also one of Amazons best sellers is the Sony Dynamic Stereo Headphone MDR7506.
When it comes to audio products made by Sony, you generally won't know what you're going to get until you try it out for yourself. They have some incredibly good products, but they also have some of the worst. Thankfully Sony have come out with a huge hit with their MDR7506, which is honestly an incredibly good set of headphones. And that's why it's sitting at the top of our list.
The MDR7506 comes packaged with a nice protective pouch for you to store the headphones in when they're not being used. You may notice that the headphones seem pretty small… and you would be right. They are definitely on the smaller end compared to other headphones around, so you may want to take that factor into consideration before you purchase them. The benefit to this is that they only weight 230g, which makes them incredibly easy to carry around, and comfortable enough to leave them on your head for extended periods of time.
Unlike most of the other headphones on our list the MDR7506 does not come with a detachable cable. This means you'll be stuck with the full length of the cable, which comes in at a reasonable 9.8 feet. To make up for this Sony have included a 1/4 adaptor with the product so you won't have to go and get one from somewhere else.
These headphones are known to produce one of the best, and cleanest low-ends from a closed headphone. Just take a look at any of the reviews online and you'll see that everyone is saying that. They provide a really nice tight clean bass that you will leave you wanting more… seriously.
For the price you won't be able to find a pair of headphones that are much better than these ones. You will not regret picking one up for yourself.
2. Audio-Technica ATH-M50X
Audio-Technica ATH-M50X Professional Studio Monitor Headphones, Black, Professional Grade, Critically Acclaimed, with Detachable Cable
Critically acclaimed sonic performance praised by top audio engineers and pro audio reviewers
Proprietary 45 millimeter large aperture drivers with rare earth magnets and copper clad aluminum wire voice coils
Exceptional clarity throughout an extended frequency range with deep accurate bass response
Circumaural design contours around the ears for excellent sound isolation in loud environments
90 degree swiveling earcups for easy one ear monitoring and professional grade earpad and headband material delivers more durability and comfort
For all of you that aren't fully aware, the M50's have been some of the highest rated headphones available right now… and for a good reason~
As the years go by the cost to buy some of these headphones decreases a lot. It feels like it wasn't even that long ago that the earlier iteration of the M50X, the M50, was selling for well over $200.
The Audio-Technica ATH-M50X Studio Monitor Headphones features many similarities compared to the original ATH-M50. They both have the same build quality, flexibility, and feature the same highly portable design. The main difference is actually to do with the cabling system of the M50X.
Out of the box the ATH-M50X comes with no cables running to-or-from it. This is because Audio-Technica have gone and supplied three difference cables for you to use instead. Meaning you can match the cable to suit your needs.
You get a 1.2 and 3 metre straight cable, along with a 1.2 metre coil cable. The only downside to this is that you HAVE to use one of the three cables provided, and not a different variety.
These headphones come in four different colors for you to choose from: black, white, blue, and gun metal (silver). A nice feature of the product is that color of the headphones will match the cables that come along with it.
I forgot to mention that the headphones are noise-cancelling, which as you would probably know is incredibly important to have as a guitarist. They provide you with a really nice well-balanced, rich sound. Furthermore, the ATH-M50X can fold together incredibly easily, so they can be stored away with ease. Plus they are incredibly flexible, so they'll be able to fit on anybody's head, no matter how big!
On top of everything we have mentioned the Audio-Technica ATH-M50X is also incredibly comfortable, so if you're looking to spend a decent amount of money on a pair of good headphones then the M50X is definitely a great choice for you to consider.
3. SENNHEISER HD 598
Sale
Sennheiser HD 598 Over-Ear Headphones - Ivory
Features -
High-end open circumaural headphones with E.A.R. technology for outstanding sonic accuracy and clarity
Sennheiser's innovative Eargonomic Acoustic Refinement (E.A.R.) design channels audio signals directly into your ears
State-of-the-art, advanced Duofol diaphragms for transparency and minimal distortion
Highly optimized, field-strengthened neodymium ferrous magnet systems for an excellent dynamic response
First thing's first, you are going to either love or hate the look of these headphones. The ivory style of the HD 598 is predominantly crème, but it also features high-gloss burl wood accents and brown velour ear pads to give off a very unique look. This look is apparently inspired by European sports Sedans.
The headphones adjust very easily, and feel incredibly comfortable when you're using them due to their light clamp. The pads used by the HD 598's should be big enough to fit over anyone's ears with relative ease.
Much like the ATH-M50X, the HD 598 features a 3 metre attachable cord with a 2.5 mm jack that can be plugged directly into your headphones. Sennheiser have you covered by providing you with two different cables. One of which features a ¼ inch jack for you to go ahead and plug directly into your guitar amp.
For the price the HD 598 feels pretty well-built. As we mentioned before, the only real flaw of the headphones is the color scheme chosen by Sennheiser. If you're into the style though, then they make for a truly awesome pair of headphones.
4. BEHRINGER HPS3000
Behringer HPS3000 High-Performance Studio Headphones Black
Ultra-wide frequency response
High-definition bass and super-transparent highs
Ultra-wide dynamic range
High-efficiency cobalt capsule. 1/8" connector plus 1/4" adapter included
Refer to the PDF attached below in Technical Specification for User Manual.
The last pair of headphones on our list, and also the cheapest, is the Behringer HPS3000. If you don't have much money to spend on a decent pair of headphones then these might be the perfect option for you.
So with that being said, let's talk about why the HPS3000 made our list.
Firstly, the sound quality of the headphone is pretty good, especially if you're planning on only using them for monitoring. They are also decently comfortable in terms of the cushioning they provide you.
One major downside about the HPS3000 is that they produce quite a bit of heat, which makes them pretty uncomfortable to wear after you have worn them for a while. With that being said, you will probably want to only use the headphones for brief periods of time to avoid this.
The construction of the headphone is pretty average. Once again, you generally get what you pay for when it comes to audio accessories, and that's definitely true here.
Overall, the HPS3000 is pretty good for its price. I would only really recommend these headphones for complete beginners or anyone that's on a really tight budget, as they will be one of the better headphones around this price.
CONCLUSION
Hopefully we have been able to help you by checking out some of the best headphones for guitar amps around right now. If we did then we would love to hear your thoughts on our list, and hear your opinion on any other headphones you consider worthy for our list.
Thanks for reading, and best of luck finding the perfect pair of headphones for your needs.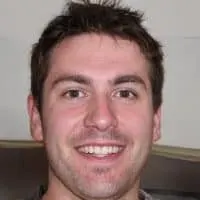 Alex is a man of many talents. He's been playing music since he was young, and has been the main content writer at Tone Start for the past few years. Alex loves to play around with different styles of music and enjoys listening to anything from country to classical.