Share on facebook
Share
Share on twitter
Tweet
Share on pinterest
Pin
Hole is an American alternative rock band founded in the 90s' by lead singer Courtney Love and guitarist Eric Erlandson. This is one of the most successful bands in rock history with a female lead.
Fans of Hole associate the band with the infamous riot grrrl music of the 90s', which was an underground feminist punk movement. Like much of the riot grrl music, Hole's songs tend to discuss abuse, sexual exploitation, and body-image issues.
Many classify Hole as a band that mixes alternative, grunge, and punk rock. They are a classic band within the 90s' rock movement because of their unique sound.
If you are looking for a fresh take on the 90s', check out Hole's music. Here are the 10 best Hole songs to help you take a dive into the feminist movement of the 90s'.
1. Celebrity Skin
"Celebrity Skin" was released on Hole's album of the same name in 1998. The music video is glittering and beautiful, depicting Love as a soft and sparkly blonde while she sits in a coffin and beautiful women dangle from strings around her.
This is Hole's third studio album, which generally features a more mainstream pop sound than some of their earlier albums. The track is a perfect mix of irony, balancing the warring sounds of punk rock with pop.
Love displays her vocal prowess in "Celebrity Skin," making this one of the best Hole songs. If you are looking to bask in Hole's satirical analysis of Hollywood celebrities and their quick fall from glory, give "Celebrity Skin" a listen or two.
2. Violet
"Violet" discusses Love's relationship with her ex, Billy Corgan. The two had a nasty breakup and generally chaotic relationship, which explains the discordant melody and Love's guttural vocals.
While the song focuses on Love's turbulent relationship, the music video depicts several sex workers with their clothes being ripped from their helpless bodies. The imagery is dark and filthy.
"Violet" is one of Hole's most disturbing tracks as it mixes several powerful messages. It is despairing and angry yet incredibly beautiful.
3. Malibu
"Malibu" is the track that solidified Hole's commercial success, earning the band a 1999 Grammy nomination. Billy Corgan partially wrote this song and found it distasteful that Love decided to include it on the Celebrity Skin album.
Love states that the song was written about late husband Kurt Cobain's attempt at rehab in Malibu before his suicide in 1994. Even if it's not true, the song seems to discuss drug addiction and its horrific effects.
"Malibu" has a much softer sound than many Hole songs, with Love ditching her normal screaming for more effeminate and pop-like singing. The normal crashing guitars and drums are also much softer.
4. Doll Parts
"Doll Parts" is one of the best Hole songs because of how it evolved over time. Love originally wrote the song about how Cobain's interest shocked her before they began dating.
When Hole finally recorded "Doll Parts," Love and Cobain had already gotten married. However, when the music video was created Cobain had taken his life, which is represented by a child who enters and exits the video through a door filled with light.
This is another one of Hole's more mellow songs, where Love opts for quieter singing. The song features a minimalist guitar and drum beat.
5. Jennifer's Body
"Jennifer's Body" is possibly one of the most famous Hole songs due to the 2009 movie of the same name. It was released in 1994 on Hole's Live Through This album.
The track features loud crashing guitars. Love mixes a sexier feminine voice with her normal raspy screaming, creating a violent but effeminate track.
The lyrics highlight the case of a woman, Colleen Stan, who was kidnapped and held as a sex slave for seven years.
6. Petals
The sound of "Petals" reminds me of the Cranberries, as Love ditches her punk rock vocals once again. Hole opts for a mild sound in this track from the later part of their career.
I think that "Petals" is a metaphor for the loss of a young girl's innocence. The lyrics highlight images of flowers wilting and losing their petals.
I love the vulnerability of this song. If you're looking for a late-night jam, "Petals" is for you.
7. Miss World
"Miss World" is structured in a crescendo, starting off softly and ending with Love's characteristic growl and crashing guitars toward the end.
The song deals with self-image problems and drug abuse as a means to numb the pain. The lyrics explain that someone who is or pretends to be beautiful on the outside is dealing with an ugly reality within.
"Miss World" is a fantastic track due to its honest take on body dysmorphia.
8. Plump
This was another track released on Hole's second studio album Live Through This. "Plump" is one of the best Hole songs because of Love's visceral way of half-singing half-screaming throughout the song.
The lyrics are a brutally honest discussion about Love's experience with motherhood. Love sings about the bitterness she experienced during her custody battle for her daughter Frances Bean.
"Plump" is a symbol of Love's tumultuous relationship with her daughter. It is another magnificent track from Hole.
9. Teenage Whore
"Teenage Whore" was released at the beginning of Hole's career on their first album Pretty on the Inside. After listening to all the best Hole songs, their musical evolution is notable in this track.
Love uses the term "Teenage Whore" to describe how all she wanted was her mother's affection, but instead, she became a teenage whore. Her mom, however, took her attention-seeking behaviors as a sign that Love wanted material items.
Love really channels her inner Joan Jett in "Teenage Whore," screaming over thrashing and chaotic guitars. This song is true angst and pure art.
10. Asking For It
"Asking For It" begins with a haunting and discordant guitar melody, framing the message of the song. Love begins singing eerily, eventually leading into her characteristic scream.
The message of "Asking For It" is powerful. Love discusses being sexually violated and if a woman deserves that experience.
Love wrote this song about an experience she had on tour after diving into a crowd. The crowd tore off her dress and underwear and proceeded to violate her, which the media later criticized her for despite being the victim.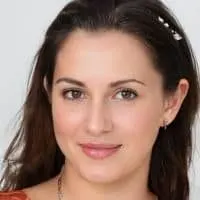 Alexandra loves playing the piano and guitar. She has always been a music lover, but it wasn't until she was in high school that she realized how much she loved to play. It allowed her to express herself without having to be verbally expressive, which is something she found very empowering.