Share on facebook
Share
Share on twitter
Tweet
Share on pinterest
Pin
Jadakiss, whose real name is Jason Terrance Phillips, started his career in the '90s as a member of The Lox rap trio. He went solo in 1999, releasing five solo albums since 2001.
His sound is classic '90s rap, taking inspiration from classics like the Notorious B.I.G., who was close friends with Jadakiss. His sound ranges from mostly chill to all-out raging.
Jadakiss's breakthrough came at the "Jack the Rapper Competition" at only 16 years old, where he showed his freestyle and vocal prowess during a rap battle. His style has grown and progressed over the years, but he has managed to stay true to his roots.
Let's take a deep dive into one of the most influential underground rappers of the '90s and '2000s.
Here are the 10 best Jadakiss songs, ranked.
List of the 10 Best Jadakiss Songs
1. Time's Up (feat. Nate Dogg)
"Time's Up" is one of Jadakiss's classic tracks. He released the song in 2004 on his Kiss of Death album.
"Time's Up" may be a lyrically-heavy track, but don't underestimate the song because of it. The track is chill, featuring a repetitive orchestra hit and classic piano melody over an easy drum beat.
Nate Dogg's chorus adds the touch of an angel to "Time's Up," making this the best Jadakiss song. The song is pure art, from the high-caliber lyricism and storytelling to the killer beat.
2. ME
"ME" starts with classic R&B singing from the sample "Give Me Your Love" by Peabo Bryson. It also contains a piano sample from the same track.
Jadakiss proves that good rap is not dead with "ME." This track was released in 2020, and more than deserves some recognition on the radio.
"ME" is super nostalgic, mixing the sound of classic '80s R&B and '90s rap. The track is truly flawless.
3. We Gonna Make It (feat. Styles P)
"We Gonna Make It" is a throwback to the '2000s. This song oozes chill vibes and pure talent, featuring two of the best from this era.
This is one of the best Jadakiss songs from his debut solo album, Kiss tha Game Goodbye. "We Gonna Make It" features both classic Jadakiss and hip-hop style.
The original track only features Styles P, but the music video throws in a verse from Eve, which adds another layer of classic hip hop and genius to the track. "We Gonna Make It" features a lively violin sample from "My Music" by Jonathan Johnson.
4. Damn Shame
"Damn Shame" takes on a modern twist to rap, opting for an 808 beat instead of classic drums to drive the song. The track is sick, featuring a violin melody and Jadakiss spitting melodic bars for two minutes.
Jadakiss is a rapper and a poet, once again proving his undying talent in "Damn Shame." This is one of the best Jadakiss songs because it proves his versatility and perfect interpretation of a beat.
"Damn Shame" is one of Jadakiss's newest tracks, released in 2021. We are ready for this kind of artistry to make a comeback.
5. King Kong Riddim (feat. BackRoad Gee)
This track fittingly features a jungle-like snare beat and an interesting guitar melody. "King Kong Riddim" was created for the Netflix movie The Harder They Fall, but the featured talent and interesting track stands apart from the movie.
I love this track because of its unique sound. The contributions from so many talented artists also give the song an unprecedented vibe and add mad talent.
As one of the best Jadakiss songs, it is no surprise that "King Kong Riddim" is fire.
6. U Make Me Wanna (feat. Mariah Carey)
Mariah Carey starts off "U Make Me Wanna," adding to the exotic and smooth vibe of this track. The beat is Middle Eastern-inspired and defined several classic songs of the '2000s era.
"U Make Me Wanna" is one of the best Jadakiss songs because it is so nostalgic. This track will take you back to a certain time in your life and have you reminiscing about days past.
"U Make Me Wanna" highlights the unique voices of two of the greats from '2000s music, resulting in this insanely artful duet between their two distinct styles and sounds of music.
7. Why (feat. Anthony Hamilton)
"Why" features one of the most interesting samples on this list of Jadakiss's greats, namely "Gong" by Mandrake released in 1975.
Anthony Hamilton's emotional and broken singing is absolutely beautiful in the chorus and throughout "Why," adding an almost-gospel vibe to the track.
"Why" has a history of controversy, as the lyrics discuss how Jadakiss believed that 9/11 was an inside job planned by President Bush. The song was banned from certain radio stations and the lyrics censored in some versions to block out Bush's name.
8. Knock Yourself Out
"Knock Yourself Out" takes its beat from Lauryn Hill's "Lost Ones." The track appeared on Jadakiss's Kiss tha Game Goodbye album.
The lyrics are poetically beautiful, and Jadakiss wraps rhythm and art into their delivery. The song is about how women love money and enjoy Jadakiss's success.
"Knock Yourself Out" is pure 2001 nostalgia and deserves a listen.
9. Hopeless
"Hopeless" is a collaboration between Millyz and Jadakiss. Both rappers are dope, talking about real issues like probation, being broke, and trying to fix mistakes.
The track features the washed-out sound of a woman vocalizing under a chill beat. Jadakiss never disappoints, even after 20 years in the game.
"Hopeless" was released in 2021, proving that even after all this time, Jadakiss can produce something that hits hard.
10. By Your Side
"By Your Side" is one of the best Jadakiss songs because of its classic sound and Jadakiss's characteristic raspy rap. This is another track from Jadakiss's 2004 album Kiss of Death.
"By Your Side" mixes the old with the new, creating a unique and artistic sound that only rappers like Jadakiss are capable of managing. It features a sample from Creative Source's "I'd Find You Anywhere."
This track has a dope flow throughout the music. Jadakiss's rap is also free-flowing, as he meanders through his thoughts jumping from addressing his fans to his close friends to material objects.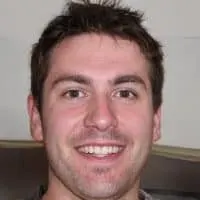 Alex is a man of many talents. He's been playing music since he was young, and has been the main content writer at Tone Start for the past few years. Alex loves to play around with different styles of music and enjoys listening to anything from country to classical.