James Taylor creates the kind of music that suits any occasion. But it is his love songs that he is most known for.
The songs on this list will inspire you, comfort you, and make you believe in love again. They are easy listening and great for those date nights cuddling on the sofa or dancing cheek-to-cheek in the living room.
Let's break down the best James Taylor love songs of all time and see just what makes this musician so talented!
1. Don't Let Me Be Lonely Tonight
If you've ever felt desperately lonely, looking for someone to love you, you will relate to "Don't Let Me Be Lonely Tonight" by James Taylor. A mellow pop song with comforting lyrics, the song was released in 1972 and featured on Taylor's album One Man Dog.
Chase the loneliness away and get lost in the voice of this iconic musician with "Don't Let Me Be Lonely Tonight".
2. Something in the Way She Moves
There is always that one person who can calm the storm. The one who knows just what to say and what to do when you are down and need a friend. For James Taylor, an early girlfriend inspired the artist to write "Something In The Way She Moves."
Released in 1968 on the album James Taylor, the song is more of an ode as Taylor sings along to just a guitar. This song gives me goosebumps, and it will do the same to you, so give it a listen today.
3. Ananas
Taken from the album Hourglass, the song "Ananas" has a funky, almost jazzy beat that is perfect for any dinner date. While the meaning of the song has been the subject of many a discussion, the content is clearly meant as a love song.
"Ananas" was released in 1997 and is a favorite for many fans of James Taylor. Check out this song and fall in love with the smooth sounds that Taylor creates.
4. Gaia
Many of James Taylor's songs take on a deeper meaning than any of us could ever understand. And his 1997 hit "Gaia" is the perfect example of this. A song about connection, it is not clear who he is connecting with, but we do get a sense that this connection is so pure and everlasting.
"Gaia" was released on the album Hourglass and is the perfect music to relax to. Give this James Taylor classic a listen and enjoy the various instruments and sounds that make up "Gaia."
5. Brighten Your Night with My Day (Feat. The Original Flying Machine)
It's hard not to love James Taylor when you listen to songs like "Brighten Your Night with My Day." Recorded in 1971, the song features The Original Flying Machine and has just the right amount of tempo to make it a great song to dance to.
Enjoy this collaboration between Taylor and one of the 70s greats when you add this track to your playlist.
6. September Grass
Close your eyes and imagine yourself lying in a field with the one you love. Now imagine the sweet, sweet sounds of James Taylor's "September Grass" playing from the stereo close by. It makes for a perfect date, doesn't it?
Sometimes, even just laying on the grass with your lover is enough, as Taylor sings in this 2002 single taken off his album October Road. Show James Taylor some love when you add "September Grass" to your love songs playlist today.
7. Believe It or Not
Waiting for the right one to come into your life often feels like it can take forever. But songs like James Taylor's "Believe It Or Not" give us hope that love will come waltzing through the door when we least expect it.
"Believe It or Not" was released in 1981 and features on the album Dad Loves His Work. This song is pure magic and will leave you feeling renewed in the faith that the right person is out there.
8. Shed a Little Light
Building a brighter future and loving each other despite our differences is something we can all learn to do, thanks to the song "Shed a Little Light." Released in 1991 on the album New Moon Shine, the song has a powerful message that love can bring us together.
We all need a little love, sunshine, and happiness in our lives, and this is possible when you add this beautiful and heartwarming track to your playlist. Give James Taylor's "Shed a Little Light" the glory it deserves, and play it on repeat.
9. Fire and Rain
James Taylor wrote the song "Fire and Rain" as a way to share his feelings about the suicide of a close friend. With lyrics that speak of seeing them again, the song has a sad tone to it as he explores the various stages of grief through song.
"Fire and Rain" was released in 1970 on the album Sweet Baby James and is a folk song for the ages. For a more modern version of this classic, be sure to check out the cover by singer Birdy.
10. Carolina in my Mind
A love song does not always need to be about a person and can, in fact, be about a place. "Carolina in my Mind" is essentially a song about James Taylor's childhood home and the memories he has of his home and family.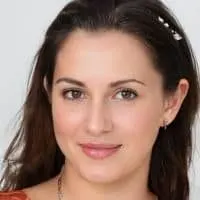 Alexandra loves playing the piano and guitar. She has always been a music lover, but it wasn't until she was in high school that she realized how much she loved to play. It allowed her to express herself without having to be verbally expressive, which is something she found very empowering.