Share on facebook
Share
Share on twitter
Tweet
Share on pinterest
Pin
Jimmie Allen is an American country singer who has enjoyed fantastic success. He brings a unique sound to the country scene that sets him apart from his contemporaries, and he is a great artist for anyone looking to refresh their love for country music.
So, if you're in the mood to listen to some great country music then you've come to the right place.
Here is my list of the best Jimmie Allen songs of all time!
1. Best Shot
"Best Shot" perfectly captures Jimmie Allen's signature sound. It starts with a fantastic acoustic guitar riff that persists throughout the entire song before his breathy, haunting vocals come in with a brilliant emotional charge that makes your heart ache.
Jimmie is a fantastic songwriter, and this talent is reflected in "Best Shot." It's a song about doing the best you can in life and wanting to live up to your full potential. This is an excellent option for country fans looking for a great song to motivate them.
2. Freedom Was A Highway (feat. Brad Paisley)
This next song, titled "Freedom Was A Highway," features the legendary Brad Paisley, who has been a prominent figure in country music for years. Jimmie and Brad come together to sing this incredible country track, which is uplifting and motivational.
It's got a bit of a rock flair to it that I think will appeal to all kinds of music fans and, in my opinion, is one of the best songs that Jimmie has ever released. It came out more recently but has already become a beloved track amongst his fans, and for a good reason.
3. Make Me Want To
Jimmie knows how to tell a story with his music, and he doesn't do it better than in "Make Me Want To," which is another of his songs that came out more recently. It's more of a pop song than a country song, but it definitely still features his unique country influence.
His signature, pure vocals take center stage in this track, complemented by a simple chord progression and excellent backing track that gives this song an overall pleasant sound. If you're in the mood to feel good, definitely check out "Make Me Want To."
4. Good Times Roll
"Good Times Roll" is an excellent representation of the direction that country music is headed in today. It starts with a classic banjo riff that makes you think this will be another standard country track before coming in with a trap-like beat that gives this song a pop flare.
Jimmie explores more of his register in this song but still maintains his iconic vocal tone that gives you goosebumps. If you're looking for some easy listening, then "Good Times Roll" is a fantastic song for the occasion.
5. Don't You Wanna Know (Feat. Noah Schnacky)
"Don't You Wanna Know" is another song representing the new wave of country music. It starts with Noah Schnacky's signature vocals, which feature some pretty liberal processing without feeling artificial.
If you enjoy watching music videos, I think you'll be delighted with the aesthetically-pleasing visuals of the "Don't You Wanna Know" video. Overall, this is a great track and would serve as a fantastic introduction to Jimmie Allen's music, in my opinion.
6. This Is Us (Feat. Noah Cyrus)
"This Is Us" is a criminally underrated song. It features the fantastic vocal talents of both Jimmie and the incomparable Noah Cyrus, with the two coming together to form stunning harmonies that tug at the heartstrings.
This song proves that Noah Cyrus's voice was built to sing country music. She complements Jimmie's voice perfectly – both of them have an exceptionally pure tone, with haunting breathiness that leaves you wanting more. Be sure to have tissues on hand before listening to this song.
7. Drunk & I Miss You
This is one of Jimmie's lesser-known tracks, but that doesn't mean it's not a fantastic song. On the contrary, it's an incredible number that has a more emotional sound to it, which we don't hear from Jimmie all too often.
It features a simple chord progression played on the electric guitar and perfectly complemented Jimmie's exceptional voice. This track features the vocal talents of Mickey Guyton, who makes a fantastic contribution to a song that is already great.
8. Down Home
Down Home is the latest from Jimmie Allen and is reminiscent of classic country music. It doesn't feature any electronic instruments that we know Jimmie for and instead favors an almost entirely acoustic sound.
It's great to hear Jimmie get to the roots of country music, and I honestly wish he'd do it more. His voice is a perfect fit for old-school country music, with its rich tone, deep timbre, and extraordinary range.
9. Back to Them Backroads (feat. Colt Ford)
We're approaching the end of the list now, with our next track being "Back to Them Backroads." While the title might lead you to believe that this is an old-school country song, it's not, featuring that signature hip-hop/country fusion that we know and love Jimmie for.
The song features Colt Ford, who brings his iconic country twang into the mix, making this an exciting listening experience. It's one of Jimmie's more underrated songs, but I think it deserves more attention.
10. Big In A Small Town
And finally, we have "Big In A Small Town," another relatively recent release from Jimmie. It's got a more emotional feel and a message that I think all of us deserve to hear.
The song talks about feeling like your ambitions are too grand for your current circumstance but pursuing them out of pure passion. It's got a great message that I think we could all benefit from heeding and is one of my favorite songs that Allen has ever released.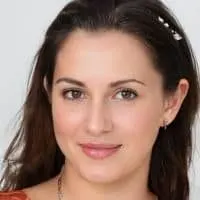 Alexandra loves playing the piano and guitar. She has always been a music lover, but it wasn't until she was in high school that she realized how much she loved to play. It allowed her to express herself without having to be verbally expressive, which is something she found very empowering.