Share on facebook
Share
Share on twitter
Tweet
Share on pinterest
Pin
Not wanting to use his birth name of Jo-Vaughn Virginie Scott, Joey Bada$$ has been entertaining us since the release of 1999, which was his first mixtape back in 2012.
Since then he's gotten better and better with two studio albums to his name. But what are the best Joey Badass songs? Well, that's what I wanted to find out.
Here is my compilation of the 10 best Joey Bada$$ songs for you to have a listen to. Let's get to it!
1. Paper Trail$
Joey Badass is far from your stereotypical rapper. He's never been one to focus on material items and this song helps to showcase that. Here he details his relationship with money that has come from success and how it's still something that you need to chase to live.
From his 2015 B4.DA.$ album, "Paper Trail$" a lyrically brilliant track. He takes a look at the two sides of his life and the difficulties of each situation. He speaks of how growing up without money was tough but full of love and living with money doesn't solve all of your problems.
2. Christ Conscious
This is one of Joey's favorite songs and it's easy to see why. His flow is incredible here as he delivers his lines with plenty of venom. It's another song from the B4.DA.$ album and hits hard as he muses about the levels of quality he is reaching.
The little of the song comes from the drive he has to always improve and try to get to that next level. In his own words, he won't stop until he reaches "Christ Conscious". It shows his elevated level of thinking and the complexities he uses.
3. Devastated
"Devastated" is easily one of Joey's most popular songs to date. Even though this song may not be number one with his hardcore fans it is still a great track. The best thing about this track is that it brought the attention of his music to a whole new audience.
The song is contagious with a brilliant hook and some impressive melodies. The music video is great too and shows the joy that his music gives. His 2017 album ALL-AMERIKKKAN BADA$$ was a huge success and this song played an important role in that.
4. TEMPTATION
While not at quite the same level as "DEVASTATED" in terms of popularity, this is another one of the best Joey Badass songs. In this track, he brings attention to plenty of important issues and speaks his mind about poverty, and shines a light on those who are underprivileged.
Many of those themes relate to police brutality and racial injustice that has been brought into sharp focus in the last few years. On first listen, you may think that it's an upbeat and cheerful song but this hides away a lyrically ferocious song.
5. Rockabye Baby (Feat. ScHoolboy Q)
We see some recurring themes on ALL-AMERIKKKAN BADA$$ as Joey talks a lot about racial injustice. He's never been afraid to use his platform to call out those in power and demand change. On "Rockabye Baby" he does that brilliantly in collaboration with ScHoolboy Q.
This is a brilliantly constructed track and one of the best Joey Badass songs with changes in tempo and breakdowns throughout. It keeps you feeling a little offbeat and lets those lyrics shine. It's a brilliant social commentary and highlights the struggles that African Americans still face today.
6. Love Is Only a Feeling
Three of Joey's songs have over a million hits on Spotify and this is one of them. That's no surprise as it's a stunning piece of art and one of the best Joey Badass songs. At the start, you may feel as though you're listening to some quiet jazz number before he starts speaking.
Released as a standalone single, it was his first release after the incredible ALL-AMERIKKKAN BADA$$ album. Here we see Joey a little more laid back and talking about a girl that he wants to marry. It's a beautiful track and one of the most accomplished songs he's released.
7. Land of the Free
With this being another song from ALL-AMERIKKKAN BADA$$ it follows the theme of speaking out against oppression. The title of the song is based on a phrase that the US often gives itself despite a huge amount of its history being bound to slavery.
In this song, Joey calls out Trump for all his wrongdoings and asks how best he can use his platform to expose inequality and corruption. For anyone who is blind to the problems being faced, "Land of the Free" would do a great job of opening their eyes.
8. Survival Tactics (Feat. Capital STEEZ)
It's annoying that there are people out there who like to criticize Joe for rapping about social issues instead of the stereotypical hip-hop themes. He clearly doesn't care as he continues to release track after track of thought-provoking lyrics.
Incredibly, he wrote this song when he was only 17-years-old. The flow is ridiculously tight and his words hit with plenty of power. It's a style that Biggie would have been proud of and this was an early sign of just how good he is.
9. 95 Til Infinity
The title of this song is a nod to the infamous track from Souls of Mischief, "93 'Til Infinity". Joey changes the date to '95 in reference to the year he was born. The track doesn't have much of a deep meaning and speaks about where he's come from and where he wants to go.
It was released at a time when he wasn't an established rapper and hearing this early work gives a great insight into a man who was trying to make it in the industry. Joey himself said on Instagram that this track makes him feel nostalgic for simpler times.
10. FOR MY PEOPLE
I've talked about it a lot so it's only right that I finish on another track from ALL-AMERIKKKAN BADA$$. While many songs on the album have that venom and spite I mentioned, this one is a bit mellower in tone.
In it, Joey pays tribute to those who just want a peaceful life and those influential people who came before him. The flow and his voice here really shine. Despite its more laid-back style, it's another inspirational track and one of the best Joey Badass songs.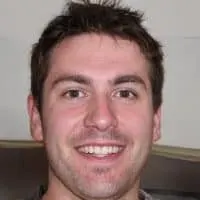 Alex is a man of many talents. He's been playing music since he was young, and has been the main content writer at Tone Start for the past few years. Alex loves to play around with different styles of music and enjoys listening to anything from country to classical.