Share on facebook
Share
Share on twitter
Tweet
Share on pinterest
Pin
George Miller, also known as "Joji" wasn't always known for the jaw dropping music he creates today. Before he became a music artist, George was a popular comic on YouTube going by the name of Filthy Frank.
Joji taught himself how to make music using GarageBand after he heard a Lil Wayne hit in 2008. In 2017, Joji retired from his YouTube career to link up with 88rising, a record label that supports music originating from Asia.
With their support, Joji began to make the type of music he's always wanted, complex songs that speak to the listeners and what they are going through. With these creations, some of the best songs for the young and old alike have arisen.
So without further ado, here is our list of the best Joji songs.
List of the Best Joji Songs
1. SLOW DANCING IN THE DARK
Slow dancing in the dark speaks to many people who are romantic at heart but with an understanding that sometimes relationships can be toxic. Joji walks the line between toxic relationships and meaningful, true love romance.
This song describes the demise of the relationship from start to finish. Joji wrote this song with Patrick Wimberly who is known as a member of the band Chairlift.
Originally released on September 12, 2018, this is the single which debuted from the album Ballads 1.
2. YEAH RIGHT
YEAH RIGHT was the first lead single from the album Ballads. Joji portrays someone who just recently experienced a bad breakup. He decides to make a mess of his life by partying all night long to get over the girl he loves.
This song is both written and produced by Joji himself. Initially, the song seems to be a party track, but after you've listened to it a few times you will understand the warmth of self-loathing that comes along with the song's message.
3. Gimme Love
Gimmie Love possesses a more ominous beat that transforms into a hard-hitting ballad as the song progresses. Joji seems to be hurting in this song. It's unknown if this pain originates from not being in the right relationship, or not being in one at all.
Some have said it seems that he's trying to look back on what went wrong and what fell apart in his relationship so that he can try to med it.
4. Sanctuary
This is a love ballad in which Joji considers his significant other his sanctuary. She fulfills his desire to be in love and they share mutual relationship goals.
The entire track is a wonderful expression of the yearning to be together with his current love. Throughout the song, it is made aware that the person Joji is referring to is the "one".
Joji had some help in writing this song by Daniel Wilson, and producer Justin Raisen.
5. will he
This slow-moving song is a message to an ex-lover who has moved on and found someone else. It is the first single to come from the album In Tongues. It is a dark mysterious song that is left open to interpretation to many.
It can resonate with many people because it's a ballad about losing someone that they expected to be with forever, and now that someone has moved on with someone else.
It goes through the message of just how toxic we can be to ourselves and to those we are in relationships with.
6. Run
Run is the second single released from the album Nectar. Like other songs on this album, the lyrical content of the song has a melancholy beat to it. The song features the singer in disarray about his feelings for someone who has now moved on and is in a new relationship.
He feels like the only choice he has in front of him is to run away from these feelings and not meet them head-on.
The song was performed originally on The Tonight Show with Jimmy Fallon which aired on March 2, 2020, this made Joji's first television debut!
7. CAN'T GET OVER YOU (feat. Clams Casino)
This song was one of the main reasons that many people become drawn to Joji's music. It's much more whimsical and softer compared to his other melancholy song beats.
This time the message behind the song is more promising and explores the power that there is with love at first sight, but also the foolishness that comes with it as well.
As the 3rd single from Ballads, the song offers an upbeat tempo, showing just how drawn you can be to someone when you first see them, but also the power behind this type of pull, how it can make you do silly and foolish things along the way.
8. WorldStar Money (Interlude)
This older song of Joji's from Soundcloud which featured on April 2, 2016, was initially supposed to be on Chloe Burbank Vol 1. album, but it was later uploaded on SoundCloud by an Asian label company called 88rising.
The song features some thoughts of demons that Joji suffers from inside. These fights with his demons often cause extreme difficulty with meaningful relationships.
This song seems to be about the struggle that he goes through.
It's real and features melancholy lyrics to an upbeat tone. It represents the feeling of being in love with someone but the crippling anxiety of losing that love.
9. TEST DRIVE
The final song on the album Ballads, "Test Drive" talks about another failing relationship.
The metaphor of the song surrounds driving, which alludes to the singer seeking out another serious relationship, while his current partner at the time just wants a test drive.
The song is upbeat and chill that you won't probably pick up on because the message behind the song is another melancholic relationship song by Joji.
It's something that offers an upbeat tune that you can dance to.
10. Daylight
"Daylight" is the 4th song on the album Nectar. The song offers a rap style of instrumentals which was produced by Diplo. Joji narrates his feelings of helplessness to the ending of a relationship and begins to reminisce about the past and the good times.
It is a sad song that offers melancholic lyrics with an upbeat melody to it.
With the help of Diplo on production, the indie singer/songwriter vibes really begin to show in his track.
11. Your Man
"Your Man" is the 18th song on the album Nectar. In this song, Joji is asking someone about whether or not they have ever been in love. He asks if they would be willing to start loving again.
It is apparent when you start to listen to the song further that Joji fancy's the one he's asking these questions, because he then offers her comfort and says, "I'll be your man".
Furthering the theme of the album Nectar, Joji talks about his feelings towards someone and how he wishes he could be in a relationship with them.
By offering the woman comfort, Joji hopes she will begin to see him and how he would be the right match for her.
12. ATTENTION
"Attention" starts with a short melody that offers great rhythm and flow. It begins by telling a story of a woman that Joji has a crush on, but she refuses to give him any attention.
Instead, Joji must watch all the other guys she is chasing for attention. This song really draws attention to Joji's songwriting ability.
Joji reflects on whether or not he should just leave and say goodbye to the woman since she doesn't seem to want his attention, but wants the attention of others.
13. NO FUN
The 8th song on the album Ballads, "No Fun" recounts the experiences he has had with friends that left him.
He believes the reason these friends have left him is that he began to become more focused on himself and didn't worry about them. While their leaving has caused him feelings of loneliness, he doesn't really mind or care that they left for the reasons they did, he believes they are no fun.
The upbeat song tackles a deeply emotional issue in a catchy manner that will leave you dancing.
14. Ew
"Ew" is the first song on the album Nectar. Here he discusses and sings about his past relationships.
He goes on to talk about how he wishes to find someone he loves, that loves him back and will stay with him forever, instead of the relationships he experienced in the past where they always leave and break his heart.
Joji believes when that love is perfect it will begin to change the entire outlook or perspective on the world around you.
He believes this is the key to believing and changing your life for the better, but when things in the relationships start to spiral the aura around everyone changes for the worse, destroying the things around them.
15. demons
"demons" is the 3rd song on the album In Tongues. It describes in detail the inner demons and various other types of struggles that Joji not only has dealt with but also still currently has inside of him.
He begins to talk about these demons and explains how he doesn't fully understand them.
In the song, he begins to warn the woman he's with of the things that will come and attempts to reassure her that he wants to do his best, but these inner thoughts keep him weighed down and it will take some work on both their parts.
16. WANTED U
This is the 4th song on Joji's debut album Ballads. It was performed originally during the 88rising Asian Touch which took place on December 13, 2017, at the House of Manila.
Following this performance, ten months went by, and the song was then previewed for others at the Head in the Clouds Festival which featured Miyavi and was held on September 22, 2018.
The song was released shortly after on October 26, 2018. It is the tale of a heartbroken man, in which he starts it by telling the audience how torn he really is, but what is the reason for him being torn.
The sadness stems from the fact he is in love with a woman who doesn't return the same feelings for him. To make matters worse, the woman he is in love with knows about his strong feelings for her and still rejects them.
Joji feels punished in the song that he feels like the woman is using him but despite all this, he still pleads with her to ultimately save him.
17. MODUS
"MODUS" is the second song on the album Nectar. Here he describes the pressure he feels with the music industry as they work to mold him into the pop icon they want, not necessarily what he wants.
He feels like he is tied down by the industry and their "programmers". Modus is a play on the Latin phrase of Modus Vivendi which means an arrangement for those who have different beliefs or opinions to work or even live together.
The song features strong similarities to "Nitrous" as they compare to Joji's feelings on mechanical devices.
18. Tick Tock
You will notice the similarities in some of the tracks from Joji's album Nectar. "Tick Tock" is the 3rd track on the album where Joji begins to reflect on relationship problems because of the issues in communication and lack thereof.
He talks about wasting time with his partner and his experience in trying to chase fame. He thinks back on how this lifestyle is unfair for both and that they should begin to find happiness without each other.
The similarities in his songs on this album follow the path of relationships and the problems that arise.
19. Afterthought
"Afterthought" is the 13th track off the album Nectar. It features Joji and New Zealand's singer Benee. This duet works in describing the aftermath left when you've experienced a dysfunctional relationship.
Joji starts to reflect on where his relationship went wrong and starts to wonder if his partner thinks about the relationship and how they feel about the current situation they are in.
Despite going through a messy breakup, Joji doesn't have any ill feelings for his ex, he only wishes they both find happiness and think fond thoughts about the time they spent together.
20. Pretty Boy (feat. Lil Yachty)
"Pretty Boy" is a bit different than what most are used to with Joji's usual style and song topics, the track talks about the singer's success.
Joji enlists the help of rapper Lil Yachty on the 11th track on his 2020 album "Nectar". The album is his second studio album that was released on September 25, 2020. In this song, both Joji and Yachty talk about how successful their lives are now.
Joji talks about the beauty and glamor of where he lives and Yachty can be heard boasting about his net worth and great looks.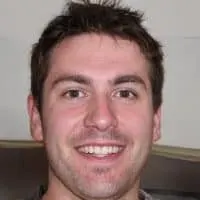 Alex is a man of many talents. He's been playing music since he was young, and has been the main content writer at Tone Start for the past few years. Alex loves to play around with different styles of music and enjoys listening to anything from country to classical.