Share on facebook
Share
Share on twitter
Tweet
Share on pinterest
Pin
Back in 2015, an online hip-hop revolution was taking place. Soundcloud had long since been a platform where users could upload their music for the world to hear, but the website was peaking in popularity due to a single genre – emo rap.
I will always remember hearing artists such as Yung Lean and Bladee for the first time during these years, but the artist that truly stood out to me was Juice WRLD. I loved hearing this dude's emotionally driven music, and I was totally distraught in 2019 when I heard of his untimely death.
Whether you've heard his music already or it's new to you, join me throughout this tribute to the best Juice WRLD songs.
There were way too many tracks to choose from, but the following are my absolute favorites.
1. Already Dead
I wanted to start this list of the best Juice WRLD songs off by pointing out that despite his death, his music never died. In fact, he released a posthumous album Legends Never Die, released just a few days ago.
The musician wrote more music than could ever be released in his short lifespan, and the song "Already Dead" proves that this isn't just a cash-in but some of his best material. However, this song is not for the weak of heart – it discusses the musician's struggle with drug addiction, a circumstance that sadly led to his untimely death.
R.I.P, dude.
2. Lucid Dreams
Old school hip-hop generally discussed themes of street life, gangs, and other urban topics. I could never really relate to this too much, and that's why I was thrilled to discover emo-rap artists such as Juice WRLD writing music about trippy topics such as "Lucid Dreams".
I was obsessed with themes like this as a young adult, and I clearly wasn't the only one, as shortly after its 2017 Soundcloud release, the song had 2.5 million plays. The track was so popular that it resulted in an official 2018 release, representing yet another success story from the platform.
3. All Girls Are The Same
It's easy to get caught up in the deep concepts and emotional lyrics of Juice WRLD's music, but sometimes you just have to focus on the sound of the music.
From the airy synthesizer pads, the pristine hi-hat patterns, and the subtly peaking 808s, this artist didn't just jump on the trap and cloud rap bandwagon but instead mastered it.
Some listeners criticize the highly-produced autotune vocals in songs such as "All Girls Are The Same", used on the majority of the artist's tracks. Personally, I think it complements the musical style perfectly.
4. Robbery
Whilst I mentioned just now that most of Juice WRLD's songs make use of heavily autotuned vocal lines, this isn't always the case. Songs such as "Robbery" take a much more raw approach, and I love it.
Just listen to the hooks and choruses of this track, and you'll see what I mean. It almost sounds underproduced in fact, but the raw emotion portrayed from those vocals makes it easily one of the best Juice WRLD songs in my books.
5. Come & Go (Feat. Marshmello)
When I found out that Juice WRLD had made a collaboration with Marshmello, I was super confused. The electronic music producer generally made beach house music, so I had no idea how that would work.
However, one listen of "Come & Go" made this one of my favorite tracks and collaborations by the artist. It's pretty different from the rest of his material, including overdriven guitars and a generally more punky feel.
It's a constant reminder to me that I should never judge a song before I hear it.
6. Wishing Well
It's only been a few days since Legends Never Die was released, but I must have listened to it about 10 times already. My favorite track on the album has to be "Wishing Well", I think that it represents the musician's portfolio perfectly.
From the emotionally driven lyrics to the stunning production, there's really nothing bad to say about this track. Not only is it one of the best Juice WRLD songs out there, but it's already raised almost $30,000 as part of a fundraiser for charity Stand Up to Cancer. Respect.
7. Bandit (Feat. NBA Youngboy)
In October 2019, Juice WRLD and NBA Youngboy released a truly historic track, "Bandit". Why was this track so iconic exactly? Well, it was sadly the last track that was released before Juice's death just a couple of months later.
I'll always remember hearing this song for the first time, thinking about the future of the musician's career and how much potential he had to dominate the emo rap scene.
I could never have known how soon things would be over, truly devastating.
8. Armed & Dangerous
Whilst it must be said that Juice WRLD's chaotic lifestyle sadly led to his unnecessary death, he truly lived life to the maximum whilst he could.
"Armed & Dangerous" illustrates this perfectly – it's a song that discusses the insane day-to-day life of the rapper, from crazy amounts of cash to drugs, guns, and street cred.
I honestly find it quite hard to listen to this track, as if he hadn't lived like this then he might still be writing new music. Regardless, this is who the rapper was, and I have to respect his honesty.
9. Lean Wit Me
Whilst Soundcloud provided a huge platform for musicians to break into the mainstream, I can't help but feel that it fuelled a new generation of musicians obsessed with the drug "lean".
This codeine-filled drink caused massive addiction and health issues for Juice WRLD, so it's another hard listen. However, I have mad respect for him considering that his song "Lean Wit Me" addresses these exact problems.
Listen to the lyrics, and you'll realize that his music does not glamourize the use of this drug. In fact, it's doing quite the opposite, trying to show fans the dangers of "lean".
10. Wandered To LA (Feat. Justin Beiber)
Don't be sad that we're at the end of this list of the best Juice WRLD songs already. There are tons more tracks that I wanted to add, but I saved my absolute favorite for last – "Wandered to LA", featuring none other than Justin Bieber.
I remember when this song came out and my friends immediately ignored it because Bieber was involved. What a load of rubbish, Justin Bieber and Juice absolutely killed it on this track, and any haters simply didn't give it a chance.
It's catchy, groovy, and it makes me want to dim the lights and dance the night away.
R.I.P Juice WRLD – I only hope that you wrote enough material in your short career to provide more posthumous albums like Legends Never Die.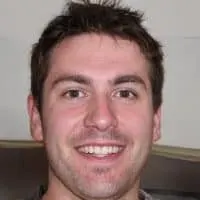 Alex is a man of many talents. He's been playing music since he was young, and has been the main content writer at Tone Start for the past few years. Alex loves to play around with different styles of music and enjoys listening to anything from country to classical.