If you have a hard time choosing the right song to perform at karaoke, we've got you! Karaoke is a great activity to enjoy with your friends or a bunch of strangers, depending on how comfortable you are performing in front of people you know.
If you have an alto voice, choosing a song can be tricky, as you would want to avoid songs that have really high or really low notes. I have done the hard work for you and scoured the internet for the best songs for altos to sing at their karaoke session.
So without further ado, here is my list of the best karaoke songs for altos!
1. Believe by Cher
Cher is one of the greatest singers of our time, and her 1998 release of the song "Believe" was met with joy from fans and critics alike. Featured on the album of the same name, "Believe" has just the right tone for those with alto voices.
Choose this for your next karaoke gig, and sing your heart out while the crowd cheers you on. There is definitely no need or pressure to worry about when trying to hit those high notes, as this song is at the perfect pitch and tone for anyone who has a mid-range voice.
2. Gimme One Reason by Tracy Chapman
Many have mistaken Tracy Chapman for a man at least once in their life, and this is thanks to her alto voice. While some struggle to keep their tone even, Tracy Chapman gets it just right, as you can tell when you listen to "Gimme One Reason."
Taken off the 1999 album of the same name, "Gimme One Reason" is one of Chapman's most popular songs and is a great choice for any karaoke party. Add it to your best songs for altos karaoke list and smash it on stage when you perform "Gimme One Reason."
3. Million Reasons by Lady Gaga
Lady Gaga has a truly unique voice, as is clear when you listen to her 2016 release of "Million Reasons." Taken from her album titled Joanne, the song is utterly heartbreaking as it describes the desperation of holding onto a relationship that you know is doomed.
Add some emotion to your next karaoke performance when you choose "Million Reasons" as your song of choice. Great for altos, the song is worthy of a spot on our best karaoke songs list.
4. At Last by Etta James
Who but Etta James could give a performance this good in 1960? While much of America was divided on racial issues, James was busy releasing one hit song after another. Possibly her best song, "At Last" tells the tale of finding your one true love.
Though the song is rather slow for karaoke, it is a perfect choice if you really want to show off your vocals and has a good range of tone and pitch that can help you win any competition you enter. Add "At Last" to your list of karaoke favorites today and blow your audience away with your song choice and performance.
5. One Way Or Another by Blondie
Debbie Harry was the ultimate 70s bad girl. While many moms probably cringed when they heard her singing and watched their children mimicking the singer in her dress and demeanor, it is difficult to deny that Harry has an incredible voice.
Channel your inner Blondie as you choose "One Way Or Another" as your karaoke song. Remember to dress up in your sexiest outfit for the occasion and always be a bad girl. Forget about others' opinions, and you do you!
6. I Have a Dream by Abba
Legendary group Abba has released a string of hits over the last few decades. But their 1979 release of "I Have A Dream," taken off the album Voulez-Vous was one of their best. The song "I Have A Dream" is one of the band's best-known hits and is definitely a karaoke favorite.
With a bit of a slower tempo than the rest of their songs, this song is the perfect choice for altos to wow the crowd when they sing it at any karaoke event. It is hard to hate Abba when their sound is so crisp and clear, and "I Have A Dream" is a fan favorite that you, too, will grow to love.
7. Bad Romance by Lady Gaga
Another addition by Lady Gaga, "Bad Romance" is one of the first songs that I heard that made me fall instantly in love with this singer. Taken off her 2009 album of the same name, the song has a great catchy tune to it and is perfect for that alto voice.
Choose Lady Gaga for your next karaoke performance, and bring the crowd to its feet when you sing "Bad Romance." Maybe leave your meat dress at home, though, and focus on entertaining the audience with your voice.
8. One Fine Day by Carole King
American folk singer Carole King is a legend in her own right. With a number of brilliant hits in her decades-long career, the album Pearls: Songs of Goffin and King just so happens to be one of my favorites.
"One Fine Day" is undoubtedly one of my personal favorites by this legendary singer and truly deserves a spot on the best karaoke songs for altos list. Give it a listen, and you will see why.
9. Killing Me Softly by Roberta Flack
"Killing Me Softly" is an original song that was released by Roberta Flack in 1973. Not to be confused with the cover performed by The Fugees, the original has a different sound and is more suited to alto voices.
Roberta wowed her fans for years. With a deep, almost entrancing voice, she captured the hearts of many with her iconic performances. You can, too, when you choose "Killing Me Softly" as your next karaoke song. The song was released on the album titled Roberta Flack and is still a favorite for many today.
10. Feeling Good by Nina Simone
Nina Simone. What a legend. Starting her career in the early 60s, Simone's stardom was catapulted with the release of the song "Feeling Good" in 1965. Featuring on the album I Put A Spell On You, the song has featured in advertisements and has been covered by a few newer artists.
"Feeling Good" is a feel-good song that is sure to delight any karaoke fan when you choose to sing this at the karaoke bar. Add it to your set list today, and blow the audience away with your alto voice.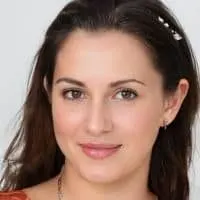 Alexandra loves playing the piano and guitar. She has always been a music lover, but it wasn't until she was in high school that she realized how much she loved to play. It allowed her to express herself without having to be verbally expressive, which is something she found very empowering.