Share on facebook
Share
Share on twitter
Tweet
Share on pinterest
Pin
Although karaoke is an activity that anyone can partake in, some men may not jump on stage because they simply aren't vibing with the music. All it takes is their favorite hit to come on, and their entire demeanor changes as the music overpowers them.
Of course, each person has different music tastes, but there are a vast number of records throughout history that any guy can appreciate for a fun night of karaoke.
So without further ado, here is my list 0f the best karaoke songs for men that are bound to get the boys in front of the mic!
1. Smooth Criminal – Michael Jackson
No matter your preference in music, it's hard to deny the energy that Michael Jackson's music brings to karaoke night. His discography may be vast, but "Smooth Criminal" will go down in history as a record that everyone loves.
Karaoke doesn't require you to be talented, and the groove of this song is more than enough to get men involved. With a funky bass line and hook you couldn't possibly forget, I think this song can join with the best karaoke songs for men, without a doubt.
2. Kiss From a Rose – Seal
One of the slower records on this list, "Kiss From A Rose" is a classic, and the lyrics are nostalgic for many people. The hook alone will get people hitting high notes, and it's a record that isn't too hard to follow.
With many ballad-like elements, the dynamics of the record are bound to make emotions swell. Guys like their time to shine when the moment is right, and this song will likely get a few on stage without much hesitation.
3. Roxanne – The Police
Driving an extremely catch instrumental, "Roxanne" was highly popular upon release and quickly became a timeless record that's still enjoyed by many today. The Police have an undeniable reputation, and the record will surely catch the attention of many guys if it pops up on a karaoke playlist.
Even if you aren't really into karaoke, the power of your favorite song can easily make you feel otherwise. There are plenty of difficult cadences to match in the record, but any guy can test his vocal range in a karaoke setting.
4. All Star – Smash Mouth
This is a record that would be hard for anyone to pass up, and many guys from this song's era know its lyrics by heart. It's also fairly easy to sing along to, so it's bound to give even the shyest person plenty of confidence on stage.
Even if you butcher the dynamics, the instrumental and the lyrics will have the entire crowd vibing along. Due to how the vocals are layered, it's a great option if a guy and his friends want to make it a group effort.
5. Livin' On A Prayer – Bon Jovi
You might have a hard time hitting every note in this record, but most people can't ignore the infectious quality of the production. It's pretty clear that many guys love Bon Jovi, and if they grew up around his music, they're waiting for their chance to shine on stage.
Not only is it a fun song to sing along to, but it has one of the greatest hooks in music history. The song does an excellent job of bringing people together, and I feel it's easily a part of the best karaoke songs for men to enjoy.
6. You Shook Me All Night Long – AC/DC
AC/DC are legends of the rock genre, and a majority of their records are back to back hits. Even though their productions may be relatively simple, the lead vocals and melodies drive plenty of energy to keep people tuned in.
It's no secret that many guys love AC/DC, and this record has the perfect energy for a karaoke session. Even if you don't know all the words, any guy can quickly pick up the hook and give it all he's got.
7. Kryptonite – 3 Doors Down
A song that will be respected and enjoyed for generations, it also comes with a substantial amount of nostalgia for many people. The production quality is intense and brings an energy anyone will want to partake in.
The cadence of the lyrics is pretty manageable if you sing along, and the record has a great build into the hook that's full of dynamic power. I think many guys would agree this is one of the best karaoke songs for men, and it works for a solo or group performance.
8. Sweet Caroline – Neil Diamond
This song has been immortalized in many different ways, and although it's one of the older songs on this list, many generations of people have heard it at least once. It carries a pretty relaxing tone, but the hook of the song is what really makes it shine.
Although the record can be enjoyed by men and women alike, many guys would be inclined to join in. It's another one of those records that have the ability to bring people together with ease.
9. Sweet Home Alabama – Lynyrd Skynyrd
A Lynyrd Skynyrd classic, "Sweet Home Alabama" is an American staple that most people love to chime into. It has that classic rock feel that's loved by millions, and the melodies alone will never be forgotten due to their iconic sound.
Without hesitation, this is a record that many people would jump at the chance to grab the mic. You can either give a stellar solo performance or bring your buddies on stage to increase the stage presence.
10. Eye of the Tiger – Survivor
"Eye of the Tiger" is a record that will go down in history for numerous generations, and it has some of the best guitar melodies from its era. It's also a song that most people know the words to, making it a great choice for karaoke.
It's such a fun song that you could butcher the dynamics and vocal cadence, and it'd still bring the same energy as the original. The production is such a big part of the energy that it'll easily carry anyone who wants to sing along.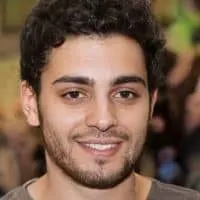 Justin is an audio engineer with years of experience in the field. He has been creating and playing music his entire life, but he really found his passion for engineering when he was introduced to Logic Pro at age 10. Justin has spent countless hours perfecting his craft and now works as a freelance engineer out of Boston, MA.