Share on facebook
Share
Share on twitter
Tweet
Share on pinterest
Pin
Congratulations! You've stumbled across another great list that will make you cry with happiness, laugh with joy and even bring out those tears that you've been holding back for oh so long.
Whether it's 'Ladies Night' on the weekend or you're itching to stretch out those vocal cords during the week – after reading this shortlist, you'll be dying for more.
So without further ado, here is my list of the 10 best karaoke songs for women!
1. Shake It Off – Taylor Swift
You've been slugging it day after day, minute after minute – it may be that horrible boss that keeps pushing you over and over again or that one person that keeps nagging you on the phone. It sucks, it's okay, it will be fine. Do what Taylor Swift does and 'Shake It Off.
Belt your heart out, grab your hair and start twisting and turning as you tell yourself, "It's gonna be alright." Better yet, grab the girls (and maybe some of the boys who are down to clown with you) and literally – "Shake It Off."
2. Always Be My Baby – Mariah Carey
Okay, in all fairness, sometimes it might not be too bad, and you are floating on cloud 9; that's cool – let's groove and float on those great vibes. Maybe your partner went that extra mile and brought you your favorite food on that tiring night with the boss or the kids or whatever. Let's let the good times roll.
Close your eyes as you sing till your heart's content and think about each good time – each good memory. When I was singing this song earlier, I definitely belted out how my partner will "always be my baby" and how I definitely know they "can't escape me."
3. Dancing Queen – ABBA
It wouldn't really be a top 10 karaoke list without ABBA (am I right?)
It wasn't hard at all to get up and dance to my heart's content as I was belting out from the bottom of my lungs how I was the real "Dancing Queen." I may not be "Seventeen," but I definitely proved that I "can dance" and I "can jive" (Or at least I hope!).
Although I didn't have my queens when I was singing along to ABBA when I closed my eyes, I definitely had the "time of my life," and I will definitely be coming back again in the very near future.
4. Wannabe – Spice Girls
Whether you're Scary Spice, Posh Spice, or even Baby Spice – popping my chest out as I was calling out "I wanna, ha~" over and over again was as easy as Posh falling for David in those earlier years.
When I was calling out how "I'll tell you what I want," pointing to my friends and giving my 'Scary Spice' look to each of the babes – I felt alive (And I definitely guarantee you will too!)
5. Greased Lightning – John Travolta
John Travolta's hips, hair, and face aren't the only thing that made me cry for more when I belted "It's Greased Lightning!" whilst pretending to comb my fake Travolta hairdo. Extra points for having your queens sing "Keep talking, Woah, keep talking" in the background.
Getting up and booging down was as easy as doing that infamous hand and elbow motion with that magnum look that the boys in the video are doing to that gorgeous and shiny black stallion of a car.
6. Girls Just Want To Have Fun – Cyndi Lauper
With this catchy melody, which girl wouldn't want to "have fun"?
Cyndi Lauper makes the phrase a blast from the past seem like a silly phrase as this is definitely a modern-day song that makes you want to sing to your heart's content not only in the karaoke room – but also in the mirror as you're dressing up (or down) for the night.
Whether you're taking that karaoke vibe to your bedroom or dancing around town to that next karaoke bar – this is definitely going to make you want to scream, shout and yell how "Girls just wanna have… fun!"
7. I Wanna Dance With Somebody – Whitney Houston
Bringing the 80s back to today – this is definitely another tune that makes you want to grab your hair, grab your babes and "feel the heat with somebody." Each chord, melodic tune, and lyric made me want to shout louder and louder till my neighbors heard and eventually joined in.
There are high notes and low notes, but you'll definitely feel the vibe as you're dancing the night away.
8. It's Raining Men – The Weather Girls
Men aren't the only thing that will be on your mind as you get up on stage and bring your best impressions over.
I certainly did as I sang about how it's absolutely "soaking wet" on the stage as each bass hit and chord struck the fibers of the muscles of my body.
I guarantee it'll be the same for you – "Hallelujah."
The bass kicking, the piano keys dropping, and the guitar chords being flicked definitely make you want to dance and jive as you're belting about your own "9 to 5."
It's hard to not want to knock your heels and move your head as you and your girls sing to your heart's content – especially after that long day of work.
10. Thank You for the Music – ABBA
There's a reason why the music from this Swedish Band has lasted for so long, especially since it came out in 1977 – and when you leave this song as your last song of the night, you'll understand why.
Each goosebump that tingled over my arms paralleled the tears from my eyes as I sang and hugged my friends to close off the night.
Of course, we all know that good things come to an end – and just as ABBA thanked us for "For the Music," I also must thank you for reading my top 10 best karaoke songs for women.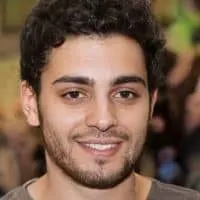 Justin is an audio engineer with years of experience in the field. He has been creating and playing music his entire life, but he really found his passion for engineering when he was introduced to Logic Pro at age 10. Justin has spent countless hours perfecting his craft and now works as a freelance engineer out of Boston, MA.