Share on facebook
Share
Share on twitter
Tweet
Share on pinterest
Pin
Some people claim that the glory days of hip-hop were in the '90s, and whilst it was clearly the birth period of the genre, there's simply no denying that the '00s onwards has been equally fantastic. The last two decades have been full of amazing hip-hop artists, and one of my favorites has been Kendrick Lamar.
From his first album Section.80 to his latest release Damn, this dude has been churning out some incredible music, and he shows no sign of slowing down.
In anticipation of his new upcoming album, I decided to recap the 10 best Kendrick Lamar songs to get me in the mood.
Join me on this musical journey!
https://open.spotify.com/playlist/7vKYuHJSWL8WR4VuSsNxZs
1. Swimming Pools (Drank)
To start my list of the best Kendrick Lamar songs, it only seems natural to begin with his second album good kid, m.A.A.d city, released in 2012. This album had a heck of a lot of bangers on it, but one of my favorites simply has to be "Swimming Pools (Drank)".
Whilst Kendrick has never really fit into a particular hip-hop sub-genre, this particular track is trappy with snappy hi-hats, a catchy chorus, and a glorious music video to back it up. This is where my love for Kendrick all began, and it only grew from there!
2. Money Trees (Feat. Jay Rock)
I mentioned earlier that Kendrick Lamar doesn't really fit into a standard subgenre of hip-hop such as RnB or trap. A prime example of this is "Money Trees", another track on good kid, m.A.A.d city that features Jay Rock.
Whilst does feature trap elements, it also holds hybrid elements of RnB and soul that make me think of classic artists such as Outcast. I think it's the vocals that do this – the high and low harmonies sound very similar to André 3000, and I'm sure he'd be proud of the influence he had!
3. HUMBLE.
We've explored a couple of Kendrick Lamar's earlier songs, so let's move on to something a bit more recent – "HUMBLE".
I absolutely love this track – the 808's are heavy, the piano sample is dark, and Kendrick's flow is absolutely on point. I love listening to this track on some sick headphones during my evening walk, and I just cannot help but strut along to the beat. It makes me feel like a badass.
Easily one of the best Kendrick Lamar songs, and one of his best music videos too!
4. m.A.A.d city
A lot of musical artists will accompany their albums with a track of the same name, but Kendrick Lamar took an interesting approach on his second album good kid, m.A.A.d city by including two back-to-back tracks named "Good Kid" and "m.A.A.d city".
Both tracks stand up fantastically when you listen to them back-to-back, but "m.A.A.d" city is definitely my favorite of the two. I was listening to a lot of O.F.W.G.K.T.A when this came around, and it brings me back to that time.
The backing strings and the vocals really remind me of Mellohype's album Blackened White. Good times!
5. Bitch, Don't Kill My Vibe
It's time to talk about one of the absolute best Kendrick Lamar songs – in my opinion of course. You've guessed it, it's "Bitch, Don't Kill My Vibe".
The last decade has been great for hip-hop, but few songs have been as powerful to me as this. It's just another level of chill – there's nothing better than getting home after a long day at work, putting my feet up, and listening to this track.
I love Kendrick's lyrics on this one, but the beat really stands out to me. That guitar chord sequence is just so euphoric yet calming, beautiful stuff.
6. King Kunta
Section.80 was Lamar's first album, and it sadly didn't enjoy too much success, but it's safe to say that that changed completely with the release of good kid, m.A.A.d city. However, the musician's fame really reached its peak in growth upon the release of To Pimp a Butterfly in 2015.
There are a ton of songs on this album that made a serious impression on the hip-hop scene, but "King Kunta" is easily one of the most popular. It's got a nostalgic, old-school beat complete with DJ scratches and female backing vocals.
It's groovy, it's funky, it's a solid track.
7. A.D.H.D
Kendrick Lamar doesn't just have a talent for writing catchy tunes, but he is undebatably a virtuoso at writing meaningful and profound lyrics.
One of my favorite examples of this is "A.D.H.D". Initially, this track seems to discuss his experience with A.D.H.D, but this isn't actually true – it's a song written about how social media, influencers, and smartphones are having a negative effect on the attention of the younger generation.
It's so true – just look around and you can see it every day. Kendrick Lamar really did portray an important message with this one.
8. All The Stars (Feat. SZA)
Next up on my list of the best Kendrick Lamar songs is "All The Stars", a track that includes a feature from SZA!
I really appreciate this track because it's very different in comparison to Lamar's past work. As I mentioned earlier, the musician clearly does not care about sticking to a genre, and this is a prime example of it.
It features a poppy instrumental, an epic atmosphere, and vocals that always seem to remind me of Kanye West. Respect to Kendrick for doing what he wants and not being afraid of making changes to his sound.
9. DNA.
I already mentioned a couple of interesting music videos by Kendrick Lamar, but I want to emphasize how much I love them. He clearly puts a lot of thought and care into his videos, making them stand up along with the song as a uniform piece of art.
"DNA" from his latest album Damn is one of my favorite audiovisual releases from the artist – it features a really interesting visual dialogue between Lamar and a police officer, who is attempting to arrest the superstar and take his DNA! A super interesting concept by an ever-talented artist.
10. Backseat Freestyle
I can't believe we're already at the end of this list of the best Kendrick Lamar songs – I was just getting into the flow of things, but it's already time to choose my final track.
This list simply would not be complete without "Backseat Freestyle", and I'm sure any fan of the rapper would agree. The beat is so good, and the lyrics are absolutely iconic with hilarious examples such as "I pray my dick gets as big as the Eiffel Tower"… don't we all Kendrick!
I absolutely love the main vocal sample that introduces this track too – it really sets the song up for a mysterious and exotic vibe. I couldn't think of a better way to finish this list than "Backseat Freestyle", and if you haven't heard it already then you seriously need to change that. Not later – NOW!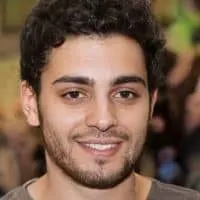 Justin is an audio engineer with years of experience in the field. He has been creating and playing music his entire life, but he really found his passion for engineering when he was introduced to Logic Pro at age 10. Justin has spent countless hours perfecting his craft and now works as a freelance engineer out of Boston, MA.