Share on facebook
Share
Share on twitter
Tweet
Share on pinterest
Pin
Kevin Gates is a rapper who is never afraid to mix it up. On the face of it you hear some incredible gangsta rap but behind the beats it some incredibly reflective and deep lyrics. It's allowed him to create a special and unique sound.
He was loved on the mixtape scene for several years before his popularity blew up. Since he started, the amazing tracks haven't stopped.
It makes picking a top 10 very difficult but choosing the best Kevin Gates songs is what I'm going to try and do right here.
Let's get started.
1. Really Really
I really really love the intro to this song, starts off silent and with no beat. The hook and the way he delivers it are immaculate and then the beat drops. The song just draws you in right from the first second. His flow here is ridiculous, you rarely hear a rapper flow this smooth and it's just a treat to your ears.
He plays off the beat and the beat plays off him, one of those times where the rapper and the producer show that connection that makes a track sound complete. It showed that his long-awaited debut album Islah was well worth waiting for.
2. 2 Phones
Another from Islah, this is more of a party-type track, with a hook that makes your body move. The same goes for the verse, it takes real talent to make a rap verse sound danceable and Kevin Gates does just that.
The second verse is more serious with a tighter more serious delivery but it still matches the beat and keeps the track fresh. A great, enjoyable track and one of the best Kevin Gates songs ever made.
3. Big Gangsta
The beat on this track is amazing. Sometimes you just want to admire the producer for their work and that credit goes to Felix Leone on this one. On top of that, when you get an incredibly talented rapper like Kevin Gates, you know you're going to get incredible results.
He just keeps continually flowing for a solid minute before falling back to the hook and then he does the same thing again. The rhyme structure is intense and shows his genius.
It's songs like this that make him one of my favorite lyricists.
4. Me Too
"Me Too" Starts with a colorful beat and a sound that is quite distant from most other rap. It sounds very fresh and it's another one of those party-type tracks. Kevin Gates is a man who knows how to entertain.
There's not much to it lyrically except the rhyme structure which is on point. It's one of the best Kevin Gates songs and came from his 2018 mixtape, Luca Brasi 3. It showed the world that his incredible list of mixtapes is just going to keep growing.
5. Power
A great rapper needs to work with great producers and five of them are credited on this track. The little sample at the beginning is amazing and it sets up the chorus. A song dedicated to his wife, so he had to make sure it was top tier.
The chorus is powerful and just gets you hyped. It's not particularly emotional but it's more of a wholesome vibe where he's talking about how his wife completes him. Of course, he spits some sexual bars but that's to be expected.
He wanted to make a track for his wife and he delivered in a very artistic way. He shows his uniqueness as an artist on here and made one of the best Kevin Gates songs.
6. I Don't Get Tired (#IDGT) (Feat. August Alsina)
Another banger of a beat on this song, with the hook to complement it. Everyone loves a track that immediately goes hard and damn does this song go hard. You get that hard beat and a punching hook to pull you in and get your head bopping.
He's talking about his grind and the mentality to keep going and not get tired. He's basically saying he's successful because of his hustle and he doesn't plan on stopping.
The verses aren't outstanding but it's the hook that sells this song here.
7. Hard For
An acoustic guitar starts off the song and Gates is never afraid of trying something new. This man always delivers, which is why he's so fun to listen to. There is more of a reggae feel to this song which shows his versatility. He doesn't rap much in song as it has more of a chilled vibe.
This song is a prime example of why Kevin Gates is an amazing artist, he's not a one-trick pony, and he can do many things and do it exquisitely. It deserves its place on the list of best Kevin Gates songs and is another reason why Islah is such an incredible album.
8. Broken Love
On "Broken Love" we get a chill, lo-fi beat with a trippier vibe. The heavy 808s, the hi-hat triplets, and the opening verse, it's set up to be a solid trap track. It has a soothing hook that relaxes you and is easy on the ears.
The second verse is more serious and Kevin raps his mind in it. He's got so much passion in that verse as he's talking about the problems he's faced. His delivery is so hard-hitting that you almost see it from his eyes.
This is something only a top artist can do, paint a picture, and he does exactly that.
9. Time For That
"Time For That" starts with him half singing, half rapping and then he smoothly leads into a hook and then a rap verse. All these transitions happen smoothly and you're left in awe of his skill.
You can't talk about his flow enough though as it's on every song. He's just so easy and enjoyable to the ears, especially on this track. It's yet another song that helps to make Islah the masterpiece it is.
10. Walls Talking
Rounding up our list of best Kevin Gates songs is "Walls Talking". This song is more serious as he talks about his mental health. He delves into his past problems, bad decisions, and how all of that improved him. He delivers so passionately and the storytelling here is epic.
The beat fits the lyrics and the mood perfectly and his voice in complement to it makes you a bit emotional. It's a positive and uplifting track, which is always a nice change of pace when listening to a rapper's work.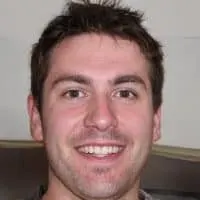 Alex is a man of many talents. He's been playing music since he was young, and has been the main content writer at Tone Start for the past few years. Alex loves to play around with different styles of music and enjoys listening to anything from country to classical.