Share on facebook
Share
Share on twitter
Tweet
Share on pinterest
Pin
Some may consider him to be somewhat controversial, yet it can't be ignored that Kodak Black has made plenty of hits in his career. Rap and Hip-Hop music is an ever-changing space, and while some artists are one-hit wonders, others effortlessly produce one banger after the next.
Since he appeared on the music scene, Kodak has surprised me with his ability to adapt and evolve his sound.
Nevertheless, this article will break down the ten best Kodak Black songs in his discography.
1. Roll in Peace
With a catchy hook and a rocking instrumental, Kodak brings heavy bass with "Roll in Peace." The record has been out since 2017 and is still on repeat for many of his listeners.
The contrast of the somewhat detuned flute melody works well with the raw sound that comes with Kodak's voice. Since its release, "Roll in Peace" has always been considered one of his top records to date.
2. Codeine Dreaming (Feat. Lil Wayne)
Echoing synth plucks offer a bouncy melody, and Kodak Black goes full story mode. The simple instrumental leaves plenty of room for the artist's lyrics, and the pitch-changing 808's bring excellent variation in dynamics.
"Codeine Dreaming" also comes with supporting vocals from Lil Wayne, which deemed the track one of the best Kodak Black songs and collaborations. The hook is memorable and comes with layered dynamics and tons of energy.
3. NO FLOCKIN
Released nearly a decade ago, "NO FLOCKIN" came out much earlier in Kodak's career and is a good showcase of his early capabilities. In an era where the artist's fan base was growing, he did a great job of embodying the trap sound of that era.
If you've heard any of his recent work, you can hear drastic improvements in his rapping style, yet at the same time, the production value is relatively nostalgic of how far the artist has come. Although newer Kodak fans may not recognize the track, day one fans would argue it's one of his classics.
4. SKRT
Offering more of an R&B vibe, Kodak Black released "SKRT" to tap into a different demographic of listeners. He showcases his harmonizing capabilities in this record and still lays down catchy bars for each verse.
With a much calmer vibe than his usual style, the production comes with warn Rhode chords and panning percussion elements that float with his lyrics. Kodak Black may make harder-hitting music for the most part, but his slower tracks are still a favorite for many fans.
5. Transportin'
The instrumental on "Transportin'" has many catchy qualities, and Kodak's lyrics rock back and forth between the percussion for contrast. With a groovy tempo, this record is a head-knocking favorite for listeners, in addition to some of the catchiest bars in Kodak's discography.
Released on his album Project Baby 2, the entire project was mixed by Kodak himself, and "Transportin'" shows a lot of his personal interest in music. The artist has a knack for storytelling that gets stuck in your head, and the sample loops wrap you up in the rest of the song's dynamics.
6. Tunnel Vision
Holding a steady and upbeat tempo, "Tunnel Vision" has many memorable melodies and excellent sound selection between the organic instruments and modern rap drum kit. The artist's harmonies work perfectly with the reverberated melodies, and I personally feel the track is unique enough to be categorized as one of the best Kodak Black songs on this list.
The low-riding 808 is perfect to blast at high volume, and his repeating vocals on the hook quickly put listeners into a trance. In his usual style, he goes into story mode on each verse while each downbeat hits just right on time.
7. Versatile
Kodak Black's record "Versatile" was released in 2017, and by this time in his career, he's proven multiple times that he's exactly that. The inspiring instrumental sets up Kodak for plenty of real-life stories, while the artist speaks on his ability to adapt and overcome his obstacles.
Many argue this is one of the best Kodak Black songs due to the raw message and how it's a staple in his career as an artist. The instrumental doesn't switch too much, but the piano melody leaves a feeling of inspiration throughout the entire song.
8. Skrilla
Another memorable record from earlier on in Kodak's music career, the instrumental on "Skrilla" resonates with any die-hard Kodak fan and is immediately recognized at live shows from the first note alone. The production value is somewhat simple, but this raw sound is precisely what Kodak is known for.
At the same time, the production value is pretty reflective of this type of rap music back in 2014 and 2015. Considering the artist has evolved quite a bit since then, the song could be regarded as one of his classics fans can only hope he brings out at a live show.
9. Patty Cake
Offering a change in pace, the melody direction in "Patty Cake" brings a more uplifting vibe that leaves you in a good mood. Kodak's vocals get stuck in your head and turn the song into a late summer night hit that's perfect for any party.
With the classic raspiness of Kodak's voice, they still come through the instrumental clearly and have infectious qualities. Moreover, the switch up in the instrumental at the hook really compliments the catchy qualities of Kodak's lyrics, making "Patty Cake" a recipe for success among a broad range of listeners.
10. Like Dat
An extremely wavy instrumental with synth-driven chords and melodies, "Like Dat" from Kodak Black takes a more alternative and calm route. His vocals are layered in a way that helps fill the open space in the record and compliments the reverberating melodies.
The song's pace comes off fairly sluggish, but the heavy bass line offers head knocking characteristics. Many listeners enjoy Kodak's harder songs, but every once in a while, he drops a slow gem that ends up being a fan favorite for years to come.
That concludes my list of the best Kodak Black songs.
Let me know what you think about this list by leaving a comment below!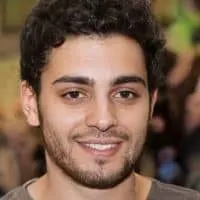 Justin is an audio engineer with years of experience in the field. He has been creating and playing music his entire life, but he really found his passion for engineering when he was introduced to Logic Pro at age 10. Justin has spent countless hours perfecting his craft and now works as a freelance engineer out of Boston, MA.