Lofi music is a relatively new genre, but since its appearance, it has made a massive impact on the music scene. You will find this genre in almost everyone's playlists, especially people from the younger generations.
Lofi is a unique genre of music with a sound like nothing else. It uses subtle atmospheric sounds to create a feeling of calm and nostalgia. You will often hear sounds of natural elements like wind and rain that are set to a slow and minimalistic beat.
To get your playlist stacked with the best that lofi has to offer, I will count down the 10 best lofi songs!
1. Get You To The Moon – Kina ft. Snow
Album: Get You the Moon (Single)
Released: 2019
The number one best lofi song, in my opinion, is "Get You To The Moon" by Kina. The track features everything there is to love about lofi music, but it does so in a minimalistic and stripped-back style (as with many lofi tracks).
This is one of the most popular lofi songs, with over 200 million views on YouTube. This should be your first addition if you are making a lofi playlist.
2. Shiki No Uta – Minmi
Album: Samurai Champloo Soundtrack
Released: 2004
Lofi has grown in popularity at the same time that anime has become more popular worldwide. These two art forms go hand in hand as they share a similar feeling. For this reason, we often see lofi music used in anime.
In this case, "Shiki No Uta" is the original soundtrack of an anime called Samurai Champloo. The anime series is a masterpiece, and so is the soundtrack.
The legendary Japanese artist, Nujabes, was also involved in the composing of this track as well as other soundtracks from the anime series.
3. Getsomerest/sleepwell – Quickly Quickly
Album: Quickly Quickly, Vol.1
Released: 2017
This is a track that really sums up the sound of lofi music. It combines all the beautiful atmospheric sounds that make lofi so special. It also includes beautiful instruments like the piano and saxophone.
"Getsomerest/sleepwell" even contains a small section where the philosopher, Alan Watts, shares some wisdom.
The artist, Quickly Quickly, also has some other beautiful lofi tracks that can be found on Spotify, Soundcloud, and YouTube.
4. Covered in my Tears – Jisatsu ft. Iriasona
Album: Covered in my Tears (Single)
Released: 2021
This emotional song by Jisatsu is one of the best lofi songs you can find. It has a sadder feel than most lofi songs, which makes it unique, so it must be on everyone's playlist.
With the really slow beats, is a vocal performance that can bring anyone to tears. "Covered in my Tears" is sure to bring out some emotions while listening to it, which is exactly what it is supposed to do.
5. Feather – Nujabes
Album: Modal Soul
Released: 2005
Nujabes is one of the artists that influenced the development of lofi music. His music was some of the earliest lofi music as we know it today. The Japanese-born artist was a record producer, audio engineer, DJ, and composer.
He is best known for his atmospheric instrumental mixes that drew sounds from many genres, including hip-hop, jazz, soul, downtempo, and ambient. These sounds are also what is most popular in lofi music today.
During his 15 active years, Nujabes only released three studio albums. Most of his music is EP or compilation albums released after his death in 2010. "Feather" is one of his most signature tracks.
6. Snowman – WYS
Album: Snowman (Single)
Released: 2019
If you are looking to experience lofi music for the first time to understand what the music is, then "Snowman" is the perfect place to start. This song is what I hear in my head when I imagine the lofi genre.
There are no vocals involved, it is all instrumental, and it creates such a peaceful atmosphere that you just want to play it on repeat.
"Snowman" is featured on the Lofi Girl YouTube channel. Lofi Girl is by far the most popular lofi streamer. On the lofi YouTube channel, you can find multiple 24/7 live streams.
7. The Girl I Haven't Met – Kudasaibeats
Album: Falling
Released: 2017
Kudasaibeats is an American music producer based in Los Angeles, California. His tracks perfectly capture what lofi is all about. They are carefully crafted to be the perfect mood-enhancing background music while you get creative or continue with your everyday tasks.
Kudasaibeats also released a new album in 2019, but it is labeled as a sophomore album, meaning it did not live up to the high standard set by his first album.
8. Into The Fog – So.Lo ft. Goson
Album: QuietPath
Released: 2022
This beautiful track comes in at the number eight place but can easily be placed in the top five. It has an amazing feeling to it with songs that will melt you into a different realm.
Lofi is often described as beats that make you feel like it is 3 am. Another way of saying this is that they carry this type of magical essence that you can feel when the rest of the world sleeps.
9. Memories of Her, Last Winter – Rook1E ft. Softy
Album: Portrait in Love
Released: 2020
It is very common for lofi music to have a slightly sad and melancholic feel to it. From the title of this track, we can already see that this is precisely that. It comes with this feeling of longing, but it does not have to be sad, it can actually be soothing.
"Memories of Her, Last Winter" is extremely popular on Spotify, with over 22 million plays.
10. Day Off – Softy
Album: Another Place
Released: 2020
Softy is another popular name in the lofi genre. The artist has produced many albums, EPs, and singles that contain some of the highest-quality lofi music.
"Day Off" has over 1.3 million plays on Spotify alone.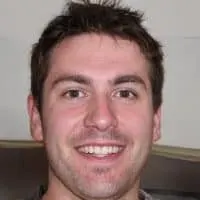 Alex is a man of many talents. He's been playing music since he was young, and has been the main content writer at Tone Start for the past few years. Alex loves to play around with different styles of music and enjoys listening to anything from country to classical.