Share on facebook
Share
Share on twitter
Tweet
Share on pinterest
Pin
Logic's real name is Sir Robert Bryson Hall II. But even though he sounds like royalty, Logic grew up in a troubled home surrounded by addiction, violence, and instability.
Logic started making music in 2010 when he dropped his first mixtape, but it seems like "Everyday" was his big break in 2018. He often cites Frank Sinatra as one of his main inspirations, although I also see a lot of Eminem in his rhythm.
Logic tends to avoid talking about typical rap subject matter in his songs, often opting for a more inspirational message. He often talks about how he prefers to use his platform to spread a positive message.
Beyond his benign mindset, Logic is also a fire rapper who only seems to get better with time.
Here are the 10 best Logic songs, ranked!
1. 1-800-273-8255 (feat. Alessia Cara & Khalid)
"1-800-273-8255" is a song that you've likely heard before. The lyrics "I don't wanna be alive, I just wanna die today" is a familiar phrase heard on the radio.
This track, however, has a much more serious meaning than your standard rap song. It is called "1-800-273-8255" because that is the number for the National Suicide Prevention Lifeline.
Logic wrote this song with the intent to save people.
This is the best Logic song because it encourages suicidal people to remember how good it is to be alive and has given hope to thousands of people around the world.
2. Homicide (feat. Eminem)
"Homicide" is completely underrated. Logic and Eminem's flow in this track is insane.
Between the 808s and samples from the OG Eminem track "My Name Is," "Homicide" is a masterpiece. The lyrics describe how Logic and Eminem dominate the rap game over other artists.
The only "Homicide" committed here is that these two insane artists are slaying this beat to leave us with an awesome track.
3. Ballin (feat. Castro)
"Ballin" features a less traditional rap vibe, mimicking a standard club beat. This is one of the best Logic songs to listen to while working out because it will immediately put you in beast mode.
Castro's verse is the icing on the cake, making this another one of rap's insane collabs between some of the best.
"Ballin" samples Lil Wayne's "Bill Gates," although at first listen the sample is not apparent. Also like "Bill Gates," "Ballin" talks about getting money and leaving the haters behind.
4. Everyday
If "Everyday" is not one of your go-to hype songs, I don't know what could be. The lyrics talk about how hard work eventually pays off, but you have to keep working to achieve your dreams.
"Everyday" is a collaboration between Logic and Marshmello. Even though Logic is fire by himself, adding in the most popular DJ of today's music puts this track over the edge.
"Everyday" is probably the most popular track from Logic's 2018 mixtape Bobby Tarantino II. If you're looking for some motivation, give "Everyday" a listen.
5. Perfect
"Perfect" is the perfect balance between classic and modern rap. It reminds me of a Kendrick Lamar track mixed with Eminem.
"Perfect" has a gritty beat, toy-like piano melody featuring minor tones, and sound effects that enhance the track at certain points (like a police siren).
Even though this is a newer release, "Perfect" is still one of my favorite Logic songs. Logic is an amazing lyricist and his rap is simply poetic, and "Perfect" is dope because of it.
6. 44 More
"44 More" features a chill 808 beat sampled from "Waves" by Kanye West feat. Chris Brown & Kid Cudi. It also prominently features a warped melody sampled from Zoom's "Future."
The song is artistic, featuring a single verse that has exactly 44 bars.
Logic discusses family troubles and leaving the haters behind because he is currently one of the best artists in hip hop.
"44 More" is a traditional-style trap song, reminding me of some of trap's biggest names like Travis Scott.
7. Keanu Reeves
"Keanu Reeves" is another one of Logic's bangers, featuring upbeat 808s and a washed-out melody that reminds me of Travis Scott's "Goosebumps." It also has the characteristic sound of someone using the flutter tongue technique on a flute.
The best Logic songs are often chart-worthy, and "Keanu Reeves" is no exception. After its release in 2019, this track easily hit the US Billboard Hot 100 chart.
In the lyrics, Logic discusses his success while using common mainstream criticisms to make fun of himself a bit.
8. Everybody
"Everybody" gives me some major Kendrick Lamar vibes, from the way Logic raps to the beat and even to the subject matter.
The lyrics of "Everybody" discuss Logic's experience of being biracial and his critique of how people treat him because of it. Despite these negative experiences, he still uses the lyrics to promote racial equality.
"Everybody" is the lead single from Logic's 2018 album of the same name, and after listening you will understand why it's one of the best.
9. Gang Related
"Gang Related" is one of the best Logic songs of all time, mixing a haunting sample from Sepalcure's "Carrot Man" with a chill beat.
The lyrics of "Gang Related" are heavy, describing the duality between Logic and his brother's lives. Due to the existence of guns, violence, and drugs in their house, both he and his brother were affected in different ways.
Logic says that his perspective is the first verse, where he did his best not to go down the same road as his family members. The second verse is about his brother, who got sucked into some of the criminal activity.
All in all, "Gang Related" is an interesting track that packs a punch.
10. Flexicution
"Flexicution" is a term that Logic made up to describe killing the game and flexing on other people while you're doing it. The lyrics of "Flexicution" are pretty clear- Logic is bragging about his major success.
Even though the track is simple, Logic's verses are killer and full of lyrical genius.
The song ends with vocals from Jessica Andrea and a falsetto from John Lindahl, making it the perfect outro to a perfect song.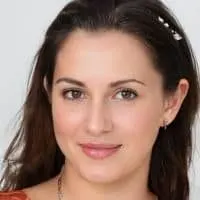 Alexandra loves playing the piano and guitar. She has always been a music lover, but it wasn't until she was in high school that she realized how much she loved to play. It allowed her to express herself without having to be verbally expressive, which is something she found very empowering.