Share on facebook
Share
Share on twitter
Tweet
Share on pinterest
Pin
Oh, Lorde! Counting down the songstress's iconic hits.
Ella Marija Lani Yelich-O'Connor, or Lorde, as we know her, shook up the music world with her debut album in 2013 at just 16. The sultry, moody, pop princess has always written her lyrics, quickly proving herself as a true poet.
Lorde's punchy music relates to the dreamer in all of us. Her early music transports us back to those angsty teenage years, thoughtfully and provocatively. She highlights the challenges of growing up with her beautifully eerie voice leading the way.
In 2017, we toasted to her second album. Melodrama was a peek into Lorde's love life, which reflects upon heartbreak, love, and romance. It resembles a diary entry, as she navigates a complex world as a young woman in an exhilarating manner, oozing with wisdom, indulgence, and pain.
Lorde has solidified herself as a timeless and versatile artist with her 2021 album, Solar Power. This album takes us on a completely new road and asks us to question the way we live, personal growth, technology, and our own morals. The album is easily digestible with a real injection of upbeat indie-pop.
In this article, I will be exploring 20 of the best Lorde songs for you to check out and listen to.
Grab your headphones and join in!
20 Best Lorde Songs of All Time
1. Royals
Coming in at number 1 is Royals. The first few deep, bass-thumping beats of Lorde's hit Royals are instantly recognizable. While the beat is catchy, the lyrics won fans over as she weaves an honest portrayal of herself and her stance on things.
It sets us up well for the rest of her Pure Heroine album which critiques plenty of mainstream social norms. Incredibly, Lorde was only 16 when she penned the poetic words alongside songwriter-producer Joel Little.
In 2018, Rolling Stones placed Royals as #9 on their 100 Greatest Song of the Century list and rocketed Lorde to fame.
2. Team
Released in 2013, Team is a bouncy dance track that fuses teen angst with mysterious revery. Team is simultaneously melancholy and inspiring, pushing the idea that surrounded by the right 'team,' life can be whatever you want it to be.
Lorde's team on this song included long-term writer Joel Little and is a subtle tribute to her home country of New Zealand.
Fans were so excited for the Team music video, that it caused "Vevo," the streaming platform to crash, showing Lorde her team of fans were relentless in their admiration.
3. Tennis Court
Tennis Court rallies with a downtempo gothic tune and EDM charm.
The catchy tune caught the attention of major artistic influences including Sir Elton John and quickly reached number 1 on the New Zealand charts, making it Lorde's second chart-topper after Royals.
Tennis Court intelligently teases the downsides of fame and her observations on her career including the loneliness, challenges, and confusion.
4. Ribs
The fourth track on Lorde's 2013 Pure Heroine Album, Ribs is a moody electro ballad that takes time for the beat to increase.
On the surface, Ribs tells the story of an infamous teenage ragger that Lorde cheekily threw when her parents were out of town. However, upon second listen, the theatrical voice of Lorde tells a weird, deep, and introspective story discussing her profound fears and of growing old.
Lorde fans quickly declared the song as an anthem for teenage nostalgia.
5. Green Light
Green Light is a punchy, dance-pop tune released in 2017, as the lead song to announce her second album "Melodrama."
It was considered a powerful comeback hit but it took 18 months for the song to come together, written in part by Joel Little, Frank Dukes, and produced by Jack Antonoff. With heavy piano underlaid, Lorde shared this song was inspired by musician Florence and the Machine.
The lyrics of Green Light were inspired in part by Lorde's painful relationship breakdown and a feeling of her unshakeable longingness.
The song got the green light from fans, reaching #1 in New Zealand and Iceland, and slotting in the top 5 spots in Australia.
6. Buzzcut Season
Lorde's haunting voice is accompanied by a soft, electropop structure in Buzzcut Season. The 2013 song unfolds the singer's keen sense of awareness of herself and her friend's childlike naivety slipping away as summer ends, to the harsh realities of the world.
The song merges melancholy blues and childlike hope and conjures up images of carefree teens. The song was highly regarded by fans and performed in many venues throughout 2013 including on The David Letterman Show.
7. Glory and Gore
Fans heralded Glory and Gore as an inspiring "fighter" song and they loved the subtle mix of the songs hip hop, EDM, and chillwave beat. The song focuses on Lorde's voice, overlayed with percussion and synch. The song is demanding, dark and enigmatic.
The 2014 hit rocked the charts reaching #9 on Billboards US Hot Rock songs in 2014 with its words mocking the world's obsession with overrated celebrities, money, and fame.
8. 400 Lux
400 Lux stayed a little more under the radar compared to some of Lorde's other hits, but it's an absolute favorite of mine. 400 Lux is the second tune in her 2013 Pure Heroine album.
The first 30 seconds of obscure alarms calmly invite listeners to stop what they're doing and focus on the power of the upcoming 3 minutes and 24 seconds. She uses that time to talk about daydreams, relationships, and life lessons.
Lorde's voice is soothing, and the lyrics are sweet in 400 Lux, hinting at possible romantic love blossoming in her life.
9. Liability
Fans were spoiled in March 2017 when Lorde released the brilliant self-proclaimed ballad Liability, one week after Green Light.
Lorde stripped back, pairing her voice with a soft piano tune, accompanied by organ and string guitar, showcasing her diverse vocal range. This vulnerable and heart-wrenching song reminds us that heartbreak is a universal human experience and self-love is imperative.
Lorde noted that writing, recording, and performing Liability was therapeutic for her and critics noted it was a standout for the Melodrama album.
10. A World Alone
Coming in at the halfway mark of my list is A World Alone, the final song on the 2013 album, Pure Heroine. A World Alone maintained Lorde's status as a "lyrical genius," in her intimate portrayal of dealing with two-faced people, distracting internet voices, and her inner resilience.
The song invites you to dance, and is perfectly melodic, with overlays of chatty voices, almost as an attempt to distract listeners, much like the busy world we live in.
A World Alone was written by Lorde and Joel Little and is an intentional finale to the album with closing lyrics "let 'em talk," juxtaposed to the title track, Tennis Court's first line, "don't you think that it's borin' how people talk?"
11. White Teeth Teens
Lorde's unique voice is center stage in the electro-indie tune White Teeth Teens, #9 on Lorde's Pure Heroine album and written with the help of Joel Little. The song helped to introduce the New Zealand star to America as Lorde performed White Teeth Teens on Jimmy Fallon Live in 2013.
White Teeth Teens asks listeners to face their obsession with curating the perfect life online and the devastating impacts on teenagers. White Teeth Teens was poignant and despite being released in 2013, was ahead of its time and remains relevant today.
Fans applauded Lorde's honest relatability highlighting the impossibility of high school when feeling like an outcast.
12. Still Sane
2013's Still Sane mixes synth, EDM, and soft rock songs to create a real masterpiece. The pensive tune resembles a private journal entry, which Lorde authorized fans to read.
The song translates like a personal vow in which Lorde promises herself to not lose herself to fame. She fantasizes about working hard, loving her newfound fame, and having a far-reaching platform.
Critics and fans alike loved Still Sane, with critics praising the maturity of then 16-year-old Lorde.
13. Perfect Places
Lucky number 13 on my list is Lorde's 2017 delicate track about, well, Perfect Places. The reality was it took Lorde and Jack Antonoff, the song's co-writer, a lot of time to perfect the track.
After many trials, the winning sound was the overlapping of Lorde's voice, resulting in the chorus sounding like a choir effect. Fun fact? The music video for Perfect Places was filmed in Jamaica.
14. The Love Club
Another stellar addition to her 2013 "Pure Heroine" album, The Love Club highlights Lorde's famously sultry voice, as she sings about getting too close to a bad crowd of friends.
She grapples with missing her real friends and family in the honest song. The Love Club did well, receiving certified platinum and 9 times platinum in both Australia and New Zealand.
Lorde confirmed that she drew inspiration from rapper Kanye West and singer Lana Del Ray in this electro-pop hit.
15. Supercut
We're all guilty of looking at past experiences with rose-colored glasses. This is exactly what Lorde belts about in Supercut, the 9th song from her 2017 album Melodrama.
The danceable hit infuses electro-pop, synth, and pronounced percussion and keeps us guessing with frequent pauses and pace changes. Despite its deep meaning lyrics, the accompanying music brings about a sense of wonder, celebration, and hope.
Lorde shared that Supercut was inspired by the 1986 album Graceland by Paul Simon.
16. The Louvre
Quickly chosen as a "standout song" in Lorde's 2017 album Melodrama, The Louvre was produced alongside Flume and Jack Anotoff. Lorde croons about a lover and the start of a relationship with lyrics like, "the rush at the beginning, I get caught up, just for a minute."
Lorde compares her crush to world-famous art installations found in the Parisian Museum, The Louvre allows us to assume it was someone profoundly important to her.
The result is a smooth, captivating track highlighting the pure joy of new love and entices listeners to get up and move their bodies to the beat.
17. Homemade Dynamite
Homemade Dynamite came out with a bang in 2017 and was co-written by To Love. The song was instantly adored and quickly remixed by the likes of Khalid, Post Malone, and SZA.
Both the original and remix offer an upbeat and danceable track, in which Lorde sings about wild nights, partying, and letting loose.
Lorde got people talking when she took the stage to perform Homemade Dynamite at the 2017 MTV Video Music Awards but rather than singing, due to the flu, she surprised the audience with an interpretive dance, which was met with mixed reviews.
18. Bravado
Bravado was the debut promotional song Lorde released back in 2013 for Pure Heroine. By definition "bravado" means to show boldness, intended to impress others.
Lorde admits she is a shy-natured person and since entering the music business, she has had to push herself to be more confident. Fans cherished the song and it peaked at number 5 in New Zealand and number 29 on the "Billboards Hot Rock Song" in America.
19. Sober
The penultimate hit on my list is Sober. The song was released as part of Lorde's 2017 album Melodrama. Sober is an eerie, electro R&B song with hints of trumpets, brass, and saxophone.
The song feels jumpy and unpredictable which is an intelligent match to the lyrics which talk about being "king and queen of the weekend," partying, and questioning what to do with romantic feelings when sober.
20. Solar Power
Our girl Lorde returned to the scene with her June 2021 track, Solar Power. When I first listened to it, I had to triple-check it was, in fact, the right song. Lorde's new song sounds nothing like her eerie, moody hits of 2013 and 2017 but instead is sun-soaked, indie, and cheerful.
Solar Power focuses on life's subtle pleasures. Lorde wrote the song while visiting Martha's Vineyard on her Yamaha keyboard and later produced it with Jack Anotoff. The happy hippy hit features soft guitar, saxophone, and trumpet
Eclectic and ever-changing, the music of Lorde is true poetry and an absolute joy to listen to.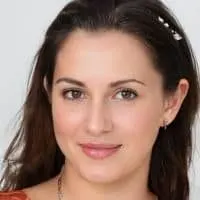 Alexandra loves playing the piano and guitar. She has always been a music lover, but it wasn't until she was in high school that she realized how much she loved to play. It allowed her to express herself without having to be verbally expressive, which is something she found very empowering.