Share on facebook
Share
Share on twitter
Tweet
Share on pinterest
Pin
Caution: Hot music ahead! Do you want to spice things up in the bedroom? Choosing a few sexy songs for your love-making playlist is a great way to turn up the heat as you explore your wildest fantasies.
This list features a bunch of songs that will get you hot and bothered.
So without further ado, here is my list of the best love-making songs of all time!
1. I Want Your Sex by George Michael
Listing why you want to sleep with someone might sound a bit desperate, but George Michael gets it right with the song "I Want Your Sex." Describing what he wants to do to get into a girl's pants, the song is perfect for our best love-making songs list.
"I Want Your Sex" was recorded in 1987 and is hands-down a winner to listen to if you want to spice up your sex life or simply add some great music to your bedroom playlist.
2. I'll Make Love to You by Boyz II Men
A true classic and one of the first songs that come to mind when I think of love-making music, "I'll Make Love to You" was recorded by 90s boy band Boyz II Men.
The song featured on their album II and focused more on the romance of love-making. Sex should not always be about the act itself, and wooing your partner with candles and some good music is a great way to set the mood.
3. Doin' It by LL Cool J
The 90s is the decade where the best rap songs were created. I dare you to argue. With amazing hits like "Doin' It" by LL Cool J, the rap scene was known for explicit lyrics and songs about sex. Let LL Cool J help you spice things up in the bedroom by doing what he does best.
Recorded in 1995 for the album Mr. Smith, the song describes the first sexual experience with a woman and features breathless, heat-of-the-moment moaning in the background. I dare you to add this to your love-making playlist and experience 90s rap at its finest.
4. Love to Love You Baby by Donna Summer
No one does sexy quite like Donna Summer. Her hit song "Love to Love You Baby" is one of those songs that you just cannot get out of your head, and has the singer "whisper-singing" the lyrics of her song to background noises of people moaning.
This is a definite winner for your bedroom playlist and features at number four on the best love-making songs playlist. Turn it up and go wild!
5. Sex Talk by Megan Thee Stallion
Megan Thee Stallion does not hold back when she sings about sex in her 2019 song "Sex Talk." Recorded for the album Fever, the song describes sex with various imaginative phrases and imagery that will make your mind wander.
Rap has never sounded sexier than with the singer's breathy voice as she belts out explicit lyrics. This is a definite must for your love-making list and comes in at number five on the best love-making songs playlist.
6. Let's Get it On by Marvin Gaye
Classic! There is simply no other way to describe the 1974 hit "Let's Get it On" by Marvin Gaye. Often featured in sex scenes in movies, the song is synonymous with sex and is the perfect invitation from someone to join you in the bedroom.
Let Mr. Gaye blow you away with this incredible vocal performance of one of the 70s biggest hits. It was produced as a dedication to his second wife and the reality of finding someone to be intimate with after heartbreak.
7. Sex with Me by Rihanna
Being confident while having sex is a big turn-on, even more so when a woman knows what she wants. Rihanna explores this concept in her song "Sex with Me" as she describes her love-making abilities as luxurious and something truly unique.
Recorded in 2016 for the album Anti, the singer lets loose with a classic R&B sound that is both sexy and sultry and can make even the most prudish woman feel good about herself.
8. Pull Up To The Bumper by Grace Jones
Grace Jones was considered controversial when she released her 1981 hit "Pull Up To The Bumper." With its disco beat and sexy lyrics, the addition of people moaning in the background was too much for some to handle, and many radio stations banned the song.
The song is extremely suggestive as it hints at prostitution and was recorded for the album Nightclubbing. Add Ms. Jones to your love-making songs playlist today and hit it like it is 1981 again.
9. Pony by Ginuwine
This song by Ginuwine takes the cake as one of the sexiest songs to make love to. "Pony" was recorded in 1996 and featured in the Magic Mike movies about male strippers. Who can forget Channing Tatum grinding his hot body to the sound of Ginuwine's hit?
Love it or hate it, "Pony" is here to stay. The song has a great tempo and is guaranteed to get you all hot and sweaty in the bedroom.
10. Hotter than Hell by Dua Lipa
Sex with someone you love is always more intimate, even in a relationship that eventually turns sour. "Hotter than Hell" is about sex in a bad relationship and was recorded in 2017. The song is featured on the album Dua Lipa and is considered one of her best songs on the album by many fans.
Dua Lipa wows with her vocal abilities and shows us the ugly side of sex with someone you aren't attracted to. While the lyrics might be sad, the tempo is great to try to keep rhythm to.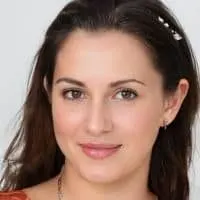 Alexandra loves playing the piano and guitar. She has always been a music lover, but it wasn't until she was in high school that she realized how much she loved to play. It allowed her to express herself without having to be verbally expressive, which is something she found very empowering.