Share on facebook
Share
Share on twitter
Tweet
Share on pinterest
Pin
South America has some seriously good music – if you've never explored the musical fruits of Mexico and beyond, you're really missing out! There are an enormous amount of fantastic Mexican bands, but one of my all-time favorites has to be Maná.
The band was first founded in Guadalajara in 1981, and the band has been selling records like hotcakes ever since. Widely considered to be one of the most loved Latin rock bands the world has ever seen, there's a lot to get your teeth into.
I've recently been brushing up on my Maná knowledge and have decided to break my finds down to the top 10 best Maná songs.
1. Clavado En Un Bar
The first song on this list of the best Maná songs simply has to be "Clavado En Un Bar". This was a hit from their fifth album Sueños Líquidos (1997), but believe it or not, it was the first song I heard by them!
I was on holiday in Mexico City when I heard this song on the radio, and I knew I had to find out who the band was. Since then I've heard it repeated both on holidays and in the U.S!
If you get a moment, you should translate the lyrics online, I'm sure that you'll love them.
2. Oye Mi Amor
Maná will always be considered to be a Latin Rock band, but it must be they are influenced by other genres such as Ska and Reggae. Just take a listen to a track such as "Oye Mi Amor" and you'll see what I mean.
The prominent bass, the off-beat guitars and snares, and the fast tempo all bring together a sound that just screams ska, all it's missing is the brass section.
I love cultural mashups, and Mexican Ska is one of the best I've come across!
3. En El Muelle De San Blás
Maná has always shown talent at turning their songs into audiovisual masterpieces, such as the music video for "En El Muelle De San Blás".
Sure, the video is a little dated, but I think it beautifully encapsulates rock music in the '90s. It's very simplistic with a sepia-style video filter, resulting in a calm and soothing watch – I love it.
When I found out that the name of the song translated to "On the Pier of San Blas", the style just clicked. I've never been to San Blas, but the pictures online explain it perfectly.
4. Rayando El Sol
I often find myself focusing too heavily on Maná's later work, but some of their music running up to the early '90s is absolutely stunning!
You can hear a massive difference in the production value of tracks such as "Rayando El Sol", but there's something I like about that. It brings me to imagine less modern times in Mexico, a country that is rapidly developing and changing.
I have only visited Mexico a handful of times sadly, I just wish I was around to catch this live when it was first written!
5. Mi Verdad (Feat. Shakira)
Now that we've got some of Maná's history covered, let's bring things up to date for a minute with "Mi Verdad". This is easily one of the best Mana songs in my books, for one key reason – the stunning feature of Shakira.
Do I really need to say more? Shakira lights up any song that she performs on, but hearing her sing in her native tongue with the superstars that are Mana is just another level.
Beautiful stuff.
6. Eres Mi Religion
I mentioned earlier that I constantly heard Maná on my first trip to Mexico, and no song summarises this better than "Eres Mi Religión".
I visited the country a few years after the release of the song in 2002, and I heard this being covered by just about every band in Mexico City!
Seriously, every tribute band I came across couldn't help but cover "Eres Mi Religion". It's a feel-good yet thoughtful track, so who's surprised really?
7. Amor Clandestino
I think Latin music is complemented beautifully by its Spanish-style guitars and vocal dialect, but sometimes it's nice when bands mix things up a little.
Mana pulled this off eloquently with the harmonica features on "Amor Clandestino". It comes in for the introduction, bridges, and over sections, and it simply pulls the piece together.
It would stand out as a solid track alone, but something about that harmonica just makes me want to weep with joy.
8. Mariposa Traicionera
Maná are known for taking the cultures of Latin music and applying it to pop and alternative rock, but sometimes the band fully returns to its roots.
Listening to tracks such as "Mariposa Traicionera" is a great way to get familiar with this style. It features more traditional stringed instruments, Latin percussion over a drum kit, and beautiful Spanish vocals.
If I was eating in a posh Spanish restaurant, this would easily be one of the best Mana songs to be playing in the background. Perfect Spanish ambiance.
9. Bendita Tu Luz
Much like how the band likes to switch from Latin rock to traditional Spanish music, Mana also tries their hand at some ballads once in a while.
Out of all of them, "Bendita Tu Luz" is probably my favorite. It's got enough of a kick to present itself as a chart-topping pop song, yet keeps things traditional and soft overall.
I've never had a Mexican grandmother, but I could make a bet that they would love this song just as much as the youngsters. It's just timeless!
10. El Reloj Cucú
I could honestly go on with this list of the best Mana songs for hours – they've released so much music over the years, and I can't stop picking new favorites!
Alas, we are now at the end of the list, and for my favorite song overall I had to choose "El Reloj Cucú". If you've heard it already then you'll understand why, but if not, you need to change that now.
It's one of the newest Mana songs out there and is accompanied by a very high-budget music video and production style. It's fantastic to see this band grow even more, despite being around for over 40 years!
If you check out any Mana song, it's got to be this one. The only problem is that it sounds so superior in quality in comparison to others!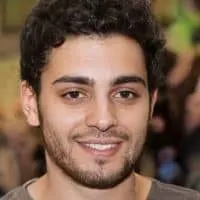 Justin is an audio engineer with years of experience in the field. He has been creating and playing music his entire life, but he really found his passion for engineering when he was introduced to Logic Pro at age 10. Justin has spent countless hours perfecting his craft and now works as a freelance engineer out of Boston, MA.