Share on facebook
Share
Share on twitter
Tweet
Share on pinterest
Pin
If you're a fan of hip-hop, then you've no doubt heard of the legendary MF DOOM. This masked rapper blew minds for over 20 years with his unique style and intricate lyrics. DOOM's music is heavily influenced by classic hip-hop, as well as metal and jazz.
His songs are dark, atmospheric, and always full of surprises. Here I'll be looking at 10 of the best MF DOOM songs ever recorded.
Prepare to have your mind blown by the legend who sadly left us far too soon.
1. Doomsday
For my list of the best MF DOOM songs, I had to go back to that incredible first album Operation: Doomsday and this is a song that helped many people fall in love with the incredible rapper. The flow and lyrics mean it's impossible not to love this track.
It's the perfect introduction to MF DOOM's dark and twisted world. It features chilling lyrics and a foreboding beat that will send shivers down your spine. It perfectly takes samples from both Sade and Boogie Down Productions to make a stunning track.
2. All Caps
For the second track, we look at DOOM's brilliant collaboration with Madlib. The title of the track is simply a reference to how he wants his stage name to be stylized with all caps. It was released back in 2003 and is another one that hits hard.
This is one of DOOM's most famous songs and for good reason. The beat is insanely catchy and the lyrics are full of allusions to classic hip-hop lyrics. In a way, he's asking for respect with this song and I'd say he deserves it!
3. Accordion
The Madvillainy album that he did with Madlib was a stunning piece of art and trying to pick the best MF DOOM songs from that album is a huge challenge by itself. I still couldn't tell you my favorite from the album but this has to be a contender.
This song is a total banger, with a hypnotic beat and verses that will have you rapping along in no time. It's one of DOOM's most popular songs with his laid-back style making the lyrics pop. That accordion loop is a masterstroke of musical genius.
4. Rapp Snitch Knishes
This song is a brilliant collaboration with Mr. Fantastik and it's one of the most lyrically complex songs on this list. If you're looking for a challenge, give this song a try. You won't be disappointed but you'll soon be in awe at both the content and the lyrical flow.
That being said, if you're reading this list then there's a good chance you've known for a long time just how good this song is. There are plenty of brilliant references and a warning to others that they shouldn't be boasting about their crimes.
5. Figaro
For my number five spot on the list of best MF DOOM songs, I'm going back to that brilliant Madvillainy album. This song is another banger, with a funky beat and infectious lyrics. It's perfect for getting your groove on.
That groove drives the song beautifully. There are two samples used and they both come from the same artist, Dr. Lonnie Smith. Those tracks "In the Beginning" and "Jeannine" are perfectly used to track a phenomenal track.
6. One Beer
https://www.youtube.com/watch?v=6jd0VICL4og
"Rapp Snitch Knishes" is just one brilliant song from his Mm..Food album and "One Beer" is another. It's very hard to choose the best MF Doom album but I'm sure this one takes the number one spot on the list for many DOOM fans.
It's one of DOOM's most introspective tracks but there is still plenty of humor here too. It features soulful lyrics and beautiful production. It was originally meant to be on the Madvillainy album but was instead included on this one, with both of them coming out in the same year.
7. That's That
This song is another banger, with a hard-hitting beat and ferocious verses. If you're looking for some hip-hop that will get your head nodding, look no further. The rhyming here is a masterclass and a perfect example of how it should be done.
It comes from his last solo album, which was released back in 2009. Born Like This was a work of genius with this track being a standout. The lyrics don't have a specific theme but it's great to sit back and listen to his flow.
8. Rhinestone Cowboy
In many ways, Madvillainy was MF DOOM's magnum opus and our list of the best MF DOOM songs ends with another three brilliant tracks from it. There is no doubting the brilliance of this track and I specifically love it due to the psychedelic production and unusual lyrics.
We get a slew of different references and they are delivered in DOOM's unique way that we fans adore. It's essentially about how hard-core the Madvillain characters are which they made for this project.
9. Fancy Clown
There are 22 blistering tracks on Madvillainy and this is the 17th of them. In this song, we get an epic appearance from 'Viktor Vaughn' who is yet another alias that comes from the genius from MF DOOM. The new character combines with Madlib to create another phenomenal track on this tour de force.
This song is another banger, with a dark beat and infectious lyrics. It's perfect for getting your freak on and is the character taking shots at a girl who has cheated on him. With a great sample from ZZ Hill's "That Ain't The Way You Make Love," how can you not love this song?
10. Meat Grinder
The last song on our list of the best MF DOOM songs is the third track from Madvillainy. It's a song that could only be made by DOOM with those bars that are dripping in rhymes. On it, he covers a wide range of topics and it's hard to keep up!
What can't be understated on this album is the contribution of Madlib. The production is brilliant and the samples used fit brilliantly. When you have the genus of MF DOOM on top of that, it was always going to be a recipe for success.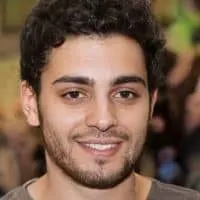 Justin is an audio engineer with years of experience in the field. He has been creating and playing music his entire life, but he really found his passion for engineering when he was introduced to Logic Pro at age 10. Justin has spent countless hours perfecting his craft and now works as a freelance engineer out of Boston, MA.