Share on facebook
Share
Share on twitter
Tweet
Share on pinterest
Pin
Miguel is an incredible R&B artist who started creating music when he was just a teenager. His dedication to music would eventually see him rise to the top and win a Grammy in 2013 for his single "Adorn".
He's known for his progressive music and has been sought-after with many other great artists for collaborations.
Here we look at the best Miguel songs as we celebrate this incredible artist.
I hope you enjoy my list!
1. Sure Thing
When Miguel started his career in music, it was clear that he was not the usual R&B star we got accustomed to. His style didn't care for the unwritten formula and so he was able to just go in the direction he thought was right. It's this level of authenticity that made fans love him so much.
This song is reminiscent of his neo-soul style yet it stands out from the crowd based on its incredible lyrics. Coming from his debut album in 2010, "Sure Thing" is a love-based R&B song that is both catchy and personal. It has lasting appeal as one of the best Miguel songs ever.
One of his collaboration projects came with Travis Scott and produced some incredible results. It once again shows how Miguel can stand out against the rest. This worked amazingly as the trap-inspired song became a huge success.
His 2015 album Wildheart keeps the basic motives of the hip-hop genre alive while being able to deliver a more positive message than most hip-hop tracks. The beat of the song is reminiscent of classic rap but with a little more flow to it. It was Miguel at the top of his game.
3. Girl With The Tattoo Enter.lewd
When this song came out it was a bit of a shock for the hardcore fanbase. The difference in style was almost vast. Many thought he changed it up to show how rap and the different genres can change from era to era.
It was definitely a big change as the song contrasted his usual music and flow. The song has lyrics that speak about love and regret. The instrumental was also a new addition to his style. There was a more sentimental feel to the track and it ended up being one of the best Miguel songs.
4. Come Through and Chill (Feat. J. Cole & Salaam Remi)
Here we switch back to a more accustomed style for him. This is classic hip-hop with some typical lyrical themes. We see Miguel speak of desire and attraction with a silky-smooth flow, similar to those from his earliest work.
What I love about this song is the fusion of different musical elements while it still keeps in line with his signature style. One of the most impressive features of his work is the ability to not fall into a genetic sound. An example on this track is the acoustic guitar which helps to make this one of the best Miguel songs.
5. Remind Me to Forget (Feat. Kygo)
This is a special song from Miguel. His production on this track shows a more contemporary approach to the new electro-style hip-hop, with meaningful lyrics and plenty of complex instrumentation. The presence of pianos and the acoustic guitar adds to its brilliance.
Those acoustic instruments are mixed with an electro feel to create a fast-paced and frenetic track. Here we hear more regretful lyrics from Miguel on a song that featured on Kygo's album, Kids in Love. The song starts slow but takes you through a wonderful journey of Miguel's wordplay.
6. Adorn
From his brilliant second album Kaleidoscope Dream, this is a song that earned Miguel three Grammy award nominations. He won "Best R&B Song" and this single helped to elevate his reputation to the next level.
It was only the sixth single that he'd ever released and the attention it received brought him to a new audience. The style here is classic Miguel with its composition and its slow-paced style. It tops many fans' lists of the best Miguel songs and it's easy to see why. It's a phenomenal track and well worthy of its reputation.
7. All I Want Is You (Feat. J. Cole)
While "Adorn" was an early release being his sixth single, "All I Want Is You" was his second. Featuring J. Cole, it showed to many people what a special talent Miguel is. It expertly features elements of trap but slows down into a more hip-hop feel.
Musically I love this track too with the stunning chord arrangement and hypnotic drumming. It's a special collaboration as J. Cole shines here too. It's no wonder that it has lasting appeal and with its more experimental sound, Miguel showed us that he wasn't just another generic act.
8. Pineapple Skies
While we've heard some great music from his recent EP's, his last album War & Leisure was released in 2017 and contained many of Miguel's best songs. On this track, we see many interesting elements which showcased his growing maturity as a recording artist.
One of those newer elements was the electro modification of his voice. The bass here is particularly incredible with this fast-paced and happy feel. The second song from the album is beautifully crafted and made a statement to his fans that there was plenty of great music still to come.
9. Coffee
Miguel brilliantly plays with the rules for this song. It has a slow-paced style accompanied by intriguing backup vocals that create a stunning sound. It all adds up to a different feel from many other songs which is true from a few other songs from his Wildheart album.
While still a hip-hop song, this has more of a pop vibe. There are two different versions of this song and it's hard to decide which is better. It was originally released on an EP with an extra verse from Wale but Miguel removed that and added a verse of his own for the album track.
10. Waves
The last track on our list of best Miguel songs is another that comes from his epic Wildheart album. This is one of his more sexually-orientated songs which compares lovemaking to the waves of the ocean.
The song is notable for its warm vocal effect and we know that Miguel is never afraid to try new techniques. The end result is a sultry track and one of the best he's released. There are many songs we could have chosen here but "Waves" sneaks in at number 10.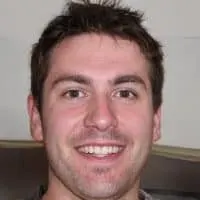 Alex is a man of many talents. He's been playing music since he was young, and has been the main content writer at Tone Start for the past few years. Alex loves to play around with different styles of music and enjoys listening to anything from country to classical.