Today we will be taking a look at four of the best mini humbuckers around right now.
For those of you who don't know, mini humbuckers are a type of humbucking guitar pickup that was first designed and released by Epiphone back in the 1950s. This was before Gibson acquired the company in 1957, which gave them exclusive rights to this innovative pickup design.
As you may know, mini humbuckers are relatively similar to the Gibson PAF humbucker that was first designed by Seth Lover. In saying that though, mini humbuckers are more narrow compared to the PAF, and pick up less of the strings vibration.
You will often find mini humbuckers being used in a variety of different jazz guitars.
Nowadays, there are several third-party companies that manufacture mini humbucker pickups for you to use. Some of these companies include DiMarzio, Dragonfire, Seymour Duncan, GFS, and Jason Lollar.
As you would expect, not all mini humbuckers sound the same, which is one of the reasons why we have gone ahead and made this article (so you will know which ones sound best!).
So without further ado, let's go ahead and check out the best mini humbuckers that are available for you to slap on your axe right now.
Best Mini Humbucker Pickups Comparison Chart
Invalid table id.
4 Best Mini Humbucker Pickups
1. Seymour Duncan Antiquity II Mini Humbucker
If you are familiar with mini humbuckers then it should come as no surprise that the Seymour Duncan Antiquity II Mini Humbucker reigns supreme over the rest due to the amazing sound they are able to produce.
The Antiquity II Mini Humbucker is a pickup that can be easily identified and comes in both a bridge and neck variety. I should mention that the characteristics of this pickup will differ depending on which style you choose to go with.
One of the best things about this pickup is that gives you a perfect blend of grit and growls. This is the kind of pickup that is sure to make an impact at your next show or band practice – you can take my word for it!
You will be able to use this pickup in any guitar that has been routed to fit a Les Paul Deluxe or P90 soapbox. Simply just replace your old pickups with your new Antiquity II Mini Humbuckers and you are ready to go.
Overall, you really can't go wrong with a pair of Antiquity II Mini Humbuckers. If you are looking for an authentic Les Paul Deluxe sound, then look no further than these bad boys.
Here is a great video from Seymour Duncan that demonstrates how these underrated pickups sound:
2. Seymour Duncan Vintage Mini Humbucker SM-1N
That's right, you read correctly!
Another Seymour Duncan pickup makes an appearance on our list. This time it is the Seymour Duncan Vintage Mini Humbucker SM-1N, which sits at a very respectable second place.
If you are looking for a pickup that provides you with that classic vintage Firebird tone, then the Vintage Mini Humbucker is a definite must-have for you. This pickup gives you the perfect blend of brightness, grit, and drive to really push your sound through the mix.
You will find that this type of pickup works exceptionally well when paired up with softwood guitar bodies and rosewood fretboards. Keep in mind that if you are installing this pickup yourself that this pickup features a single wound wire, which is different from the dual wire configuration used by other pickups.
Overall, the Vintage Mini Humbucker give you a great sound at a great price. With one of these pickups in the neck of your guitar and another in the bridge, there will be no stopping you from producing some awe-inspiring tones.
Here is another great video that showcases how these pickups sound:
3. Gibson Mini Humbucker
Sitting at the third spot on our list is, of course, the Gibson Mini Humbucker.
The Gibson Mini Humbucker is a classic pickup that was used by the Epiphone model produced by Gibson back in the 1960s. It wasn't until 1969 when it was also featured on the Les Paul Deluxe.
Most people will associate this pickup with the Gibson Firebird as these pickups were a core component to this guitars popularity.
The Gibson Mini Humbucker gives you that vintage sound you would expect to hear out of the original mini humbucker. When you hear these pickups you know damn well that they are straight from Gibson themselves.
This pickup could easily be a top pick for many guitar enthusiasts, but it is our duty to rank them according to our own personal preference. For that reason alone, I find the other two pickups that sit higher than this one to be more suitable for my playing style and music taste.
Overall, you can't go wrong with the classic Gibson Mini Humbucker. This pickup will undoubtedly be a great addition to any guitar looking for that vintage Gibson tone that we all know and love.
4. DiMarzio Vintage Minibucker (DP240)
Sale
The DiMarzio finds a place on our list with their DP240 Vintage Minibucker. This pickup comes in two different colors for you to choose from, which are nickel and gold.
One of the most noticeable features of the DP240 pickup is that they sound very quiet and clean. In saying that though, they also have a tendency to be rough around the edges when utilized by an experienced guitarist.
The DP240 should ideally be used in solid-body guitars, but you can get away with slotting it into most guitar bodies that are routed to fit the small size of the pickup. Ideally, you should be paring up the DP240 neck pickup with a DP240 bridge pickup for a more complete sound.
Overall, the DP240 is probably one of the best all-rounder pickups on the market right now. It definitely goes toe-to-toe with some of the more expensive mini-humbuckers and is selling at only a fraction of the cost.
Even though we have put this pickup last on our list, it is still an amazing product. You can't really go wrong with any of the mini humbuckers that we have listed in our article today.
What Are the Dimensions of a Mini Humbucker?
Some of you may be wondering what the dimensions of the mini humbucker are. If so, then that is a great question!
To put it simply, the dimensions of a mini humbucker is 2-⅝" x 1-⅛".
Mini Humbucker Vs P90
Comparing two different pickups can sometimes be a daunting task. Don't worry though, you're in good hands!
One of the most noticeable differences between mini humbuckers and P90 pickups is that mini humbuckers sound brighter. I should also mention that mini humbuckers generally have a lower output compared to P90's too.
The low output of these pickups may be a turnoff to some seasoned guitarists who are not familiar with this sound.
Overall though, I must say that mini humbuckers sound pretty similar to a standard humbucker (but with a little more bite!).
A P90 bridge pickup will have quite a bit more push than a mini humbucker would in the same position. If I had to describe the sound of a p90 pickup then I would say it sounds somewhat similar to a single-coil, but with more guts.
Ultimately, it is hard to compare mini humbuckers to P90's as they differ quite a bit in both tone and response. Regardless though, we hope this has cleared up some of the confusion you may have had between these two amazing pickups.
Mini Humbucker Vs Humbucker
So now that we have compared the mini humbucker against the P90, let's go ahead and compare it to the original-sized counterpart.
As the name suggests, the mini humbucker is a bit smaller in size compared to the original humbucker. In case you were unaware, the mini humbucker is 2-⅝" x 1-⅛" in size, which is small enough to easily fit in the palm of your hand.
In terms of tone, the mini humbucker is somewhere between a full-sized humbucker and a single-coil on the tonal spectrum.
Since the mini humbucker is narrower in width compared to the original, you will notice that these pickups sense less of the vibration of your strings. This will not only make the pickup sound brighter, but it will also sound more focused too.
Here's a pretty good video that demonstrates how both of these pickups sound (so you can hear the difference for yourself!):
​Conclusion
We hope we have cleared some of the confusion that may be surrounding some of the most popular mini humbuckers around right now.
You really can't go wrong with any of the pickups that we have featured on our list today. Just make sure you pick one of the mini humbuckers that suit your playing style and you won't be disappointed.
We would love to hear what you guys think of our list today. Do you agree with our top pick? Let us know in the comments section below!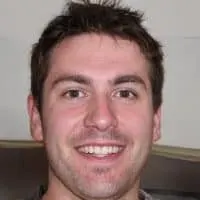 Alex is a man of many talents. He's been playing music since he was young, and has been the main content writer at Tone Start for the past few years. Alex loves to play around with different styles of music and enjoys listening to anything from country to classical.