🥇 BEST CHOICE 🥇
Seymour Duncan Antiquity II Mini Humbucker

CHECK LATEST PRICE

🥈 SECOND CHOICE 🥈
Seymour Duncan ST59-1 Little '59 Mini Humbucker

CHECK LATEST PRICE

🥉 THIRD CHOICE 🥉
DiMarzio DP240 Vintage Mini Humbucker Pickup
If you've heard the clear yet mellow tone of a Fender and wondered why your Strat doesn't sound like that, there is a simple answer: you need a mini-humbucker for Strats.
Stratocasters are typically very crisp and bright in their timbre, but you can do so much more with their sound. Many Strat players stick with single-coil, cutting-sound pickups. Most Strat setups suit those coils, but it's not always the best pickup to use.
We think that a mini-humbucker for Strat guitars has a flare that deserves more spotlight. A mini-humbucker is nowhere near as buzzing and warm as their full-size counterparts, but the mellow, in-between sound has its charm.
There is still the familiar, high-quality sound from typical Strat guitars, just a little more rounded-out.
If you're looking to explore this more casual kind of sound, you're in luck. We have chosen the top four choices to pick a mini-humbucker for Strat guitars that are still holding their own in 2021.
In our quick review, we'll go over the best features of each and why we've chosen them.
Time to dive in.
4 Best Mini Humbuckers for Strat Guitars
1. Seymour Duncan Antiquity II Mini Humbucker
Those who are familiar with Seymour Duncan would not at all be surprised that this top mini-humbucker for Strats comes from them. Duncan's Antiquity II model is a mini-humbucker that is very flexible on any Strat guitar thanks to its consistency despite how much you can adjust it by.
You can even adjust the pickup to tweak the sound of each of your Strat guitar strings.
Every Antiquity II is handmade to sound very close to the original P90. It mounts like a Les Paul Deluxe and retains a bright tone while toeing the line of feedback and breakup thanks to being non-wax-potted.
With this mini-humbucker for Strat guitars, you get more fullness in your mid-range while growing a bit more grit on your high notes. Pushing the pickup's gain gets a slight yet pleasant buzz.
These mini-humbuckers are just as powerful as the full-size humbuckers. Antiquity II is beautiful, sleek, yet precise in the mellow and vintage sound it provides.
Many Les Paul owners would even prefer this mini Antiquity II over other regular humbuckers.
It gives the best of both worlds with its full range of sound.
2. Seymour Duncan ST59-1 Little '59 Mini Humbucker
Seymour Duncan is such a reliable brand that can make an excellent mini-humbucker for Strats that we have no reservations recommending another of their models.
This ST59-1 is more affordable in price range but still delivers admirable quality. The Little '59 nails the classic mellow mini-humbucker sound that most mini-humbucker wanters are searching for.
Duncan's ST59-1 is great not just for Strat guitars, but for Teles as well. Just like the Antiquity II, the Little '59 is handcrafted for maximum finesse.
It also excels in all the sound options it provides: clean, crunchy, or dirty, there is enough balance of twang and brightness to give a well-rounded sound.
Thanks to its build, putting on the Little '59 pretty much sounds like a classic PAF pickup but in a single-coil package. There is a beautiful scoop to the mini humbucker's mid-range that is clear despite its size.
It is made even more versatile by the 4-conductor wiring which provides split and parallel wiring according to your configuration.
The ceramic magnet and wax potting work great together for maintaining power and volume without overloading on feedback.
However, unlike the other Seymour Duncan model we discussed, the ST59-1 mini-humbucker for Strats only works for bridge positioning.
If you're looking to change up every pickup of your Strat or Tele, you will, unfortunately, have to look elsewhere. But that doesn't mean the Little '59 is completely out of the running — most who try it find that it still pairs well enough with other single coils.
The Strat mini-humbucker sound is still there even as just a bridge pickup.
3. Snake Oil Chrome Mini Humbuckers
Our last top pick is for those who are either saving their wallet or want to try a mini-humbucker for Strat guitars without completely committing yet.
Snake Oil Chrome mini-humbuckers are insanely affordable. They even come up as half the price of some other mini-humbuckers.
So we highly recommend Snake Oil Chrome ones as our budget choice.
But when it comes to humbuckers, price does affect quality. As we said, Snake Oil Chrome humbuckers are great for trying out the sound, but perhaps not so much for the long run.
You get enough of the mellow and cupped sound, and there is a good blend of balance, edge, and blues. But when it gets to the low range the sound quality isn't completely retained.
Snake Oil Chrome also isn't the best for a powerhouse mini-humbucker for Strat guitars, at least not in this price range. It loses out a bit in that aspect, but still performs well enough to change your timbre towards the humbucker sound.
Your Strat will easily take on the country blues sound you're probably looking for if you're browsing around for humbuckers.
These mini-humbuckers are also best used for the neck and don't work as well in other placements.
If you already have other single-coil pickups though, you would be pleased to know that these budget minis pair well enough to round out the sound of other pickups.
Not bad for a mini-humbucker for Strats of this price.
4. DiMarzio DP240 Vintage Mini Humbucker Pickup
Sale
Even after years of being in production, the DiMarzio DP240 mini-humbucker still holds up with its vintage style. These compete quite well against the Seymour Duncan despite being more affordable and having an older style.
DiMarzio was well aware of how vintage humbuckers tended to lack clarity in their tone. This is why they did a superb job with the DP240: it provides that clarity found lacking in other pickups, alongside a great range of dynamics and enough character and twang to fit the country style.
It doesn't do well on distortion and extra gain, but the amount of clarity it retains is much more impressive than most other humbuckers.
The DP240 is not the most powerful humbucker out there. But if you're willing to settle with the slight power loss for an incredible tonal chime and balance, then this may be the best mini-humbucker for Strat guitars.
The DP240 is wax-potted and uses 4 conductors to keep its clear sound sans any possible squealing.
Lastly, the aesthetic of the DP240 is simple enough to suit almost any Strat guitar you'll put it on.
We are definitely not losing any style points with this one.
How To Choose a Mini Humbucker for Strat Guitars
mini-humbucker for Strat guitars takes some getting used to because they are neither a full-sized humbucker nor a single-coil pickup. Most guitars only deal with those two types of pickups, making a mini-humbucker an in-between choice.
Because of these, you will have to be very particular about your chosen humbucker to ensure it fits your guitar.
Still, that shouldn't stop you. One of our top picks, the Seymour Duncan ST59-1 fits Strats and Tele guitars equally well. Our other chosen models also offer versatility in the form of 4-conductor wiring.
But there may be a mini-humbucker for Strats that will require you to do some shaving or modifying of your guitar.
In this case, mini-humbuckers are a safe bet because they don't require as much modification. Even after any modifications, you are still usually able to fit in single-coils onto your instrument.
If you're unsure about how much modification a pick-up may require, we advise you to see it for yourself, in person, before making any final decisions.
So when choosing a mini-humbucker for Strat guitars, check three things:
the sound
the fit
the wiring
Is it the sound you want? Does the humbucker fit your guitar and where exactly will you place it? And how much versatility does the humbucker wiring offer?
If you consider all of these, as well as your budget, we guarantee you'll have a mini-humbucker for Strat guitars in no time. Be sure to check out the items on our top picks, because throughout the year they have proven to stay on top.
Conclusion
That concludes our list of the best mini humbuckers for strat guitars. This list took quite a while, but we think it was worth it to help you make the most informed decision when buying your next humbucker to throw in your strat guitar.
We would love to hear your feedback.
If you have any questions regarding what has been discussed on this page then leave a comment below and we will get back to you as soon as possible.
Until next time, keep on rocking!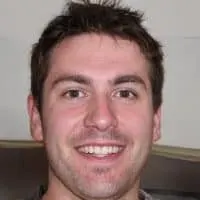 Alex is a man of many talents. He's been playing music since he was young, and has been the main content writer at Tone Start for the past few years. Alex loves to play around with different styles of music and enjoys listening to anything from country to classical.