Share on facebook
Share
Share on twitter
Tweet
Share on pinterest
Pin
Nicki Minaj has long been considered the queen of rap, the G.O.A.T, the greatest. You name it. If anyone was the gold standard for what rap should be, you already know it would be Nicki Minaj.
She's one of my favorite rappers of all time, and in this article, I want to take you through what I consider to be some of her best songs!
1. Anaconda
Starting us off is one of Nicki's freakiest songs (not that that's saying much), "Anaconda." It's also one of her most famous songs, mainly because it became a meme and the object of thousands of parody remakes.
Whether you like Nicki or not, you can't deny that "Anaconda" is one of the most iconic songs that the rapper has ever released. I'm sure you can guess what the song is about by the title, but if not, a quick scan of the lyrics will tell you all you need to know.
2. Super Bass
Next up is "Super Bass," another of the rapper's most iconic songs thanks to its poppy feel and Nicki's fantastic vocals, which she rarely shows off these days. "Super Bass" epitomizes Nicki, at least when it comes to her aesthetic earlier in her career.
Her hair is brightly colored, her makeup is over the top and almost cartoonish while still being stunningly beautiful, and the song itself is incredibly addictive. I guarantee that you're not going to be able to get Super Bass out of your head for a few days after listening.
3. Truffle Butter (feat. Drake & Lil Wayne)
"Truffle Butter" is unlike a lot of the songs that Nicki has released in that it's got more of a dance vibe to it, which we don't hear from her. As you can already tell by the title, it features two other giants in the rap industry – Drake & Lil Wayne.
This trio complements each other perfectly and comes together to form a catchy, addictive song that will have you bobbing your head for days. While it's more straightforward, Nicki's flow is as insane as ever, and she puts her lyrical talent on full display in "Truffle Butter."
4. Itty Bitty Piggy
This is one of Nicki Minaj's newest songs and is the perfect track to listen to when you watch to feel like a badass or when you're looking for the perfect revenge song. It's got an upbeat tempo that makes you want to bust a damn move, and considering how catchy this song is, I wouldn't be surprised if you did.
The song is all over the place, but I mean that in the best way possible. It's got an addictive flow, and once again, Nicki doesn't hesitate to show off her insanely clever lyrics.
5. Feeling Myself (feat. Beyoncé)
Having two incredibly talented female musical artists come together to make one of the best songs in the world just feels right, and it's only fitting that Nicky Minaj and Beyoncé would grace the world with their collaboration on "Feeling Myself."
The song's title says it all here – Nicki and Beyoncé made a song for when you feel good. This is probably the best song out there to listen to when you're getting ready for a night out and is one of my favorite songs from Nicki for sure.
6. Pound The Alarm
Throwing us back to slightly earlier in Nicki's career is "Pound The Alarm," another of her many iconic songs. It's got a dance feel to it, and you're going to want to get up and dance the night away when you hear this track.
Nicki is known for her 'alter egos' or characters that she creates while rapping, and "Pound The Alarm" strongly features a character named Roman. If you know anything about Nicki, you know that when Roman comes out to play, Nicki means business.
7. Beez In The Trap (feat. 2 Chainz)
"Beez In The Trap" is another of those tracks with a weird track record. When it was first released, it was polarizing – some people added it to their playlists immediately, while others did not hesitate to start making memes out of the song.
Regardless, "Beez In The Trap" quickly became one of Nicki's most famous songs ever released. It cleverly features 2 Chainz, and while I won't give too much away, I'll say that these two rappers are a match made in heaven and would be blessing us if they collaborated again.
8. Starships
Once again, we're taking it back to Nicki's music career era, where she made music for the girls to jump to in the club. "Starships" is one of the most recognizable songs that the artist has ever released, and even if you don't recognize the name, I guarantee that you've heard this song before.
It's a classic 2010 electronic dance banger, and when it was first released, you couldn't walk into a club without hearing this song blasting over the speakers. If you're looking to have a good time, definitely give "Starships" a listen.
9. Only (Feat. Drake, Lil Wayne & Chris Brown)
As soon as you hear the iconic riff that opens "Only," you'll instantly recognize this song. "Only," which features Drake, Lil Wayne, and Chris Brown (indeed an all-star lineup), is hands down one of the best songs that Nicki has ever released and is also one of her most famous.
If you're ever looking for a song to get you in the mood to go out, it really should be on your getting-ready playlist. It's one of my favorite songs that Nicki has ever released and is definitely worth listening to if you've never heard it before.
10. Did It On Em
And finally, we have" Did It On Em," which I don't recommend listening to if your family is around. This song is about getting the last laugh over your haters and is the perfect bad bitch anthem.
It's got an iconic chorus that I'm sure you've heard before and is incredibly catchy. Once you start listening to Nicki's "Did It On Em" (or any of the other songs on this list), you're not going to be able to stop.
You have been warned!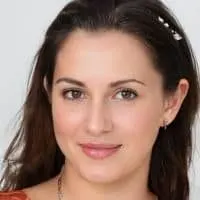 Alexandra loves playing the piano and guitar. She has always been a music lover, but it wasn't until she was in high school that she realized how much she loved to play. It allowed her to express herself without having to be verbally expressive, which is something she found very empowering.