Share on facebook
Share
Share on twitter
Tweet
Share on pinterest
Pin
Opeth is a brilliant Swedish progressive metal band that has been entertaining us for decades now. They've never been afraid to switch up genres (or band members) and are beloved by their fans.
But what are the best Opeth songs? Well, that's what we wanted to find out here with the 10 best tunes ever from the band.
I hope you enjoy my list!
1. The Moor
1999's Still Life album has a unique lyrical tale which is especially showcased in this song. It tells the tale of a man who comes back to his hometown in search for his love. What he discovers is that she's become a nun and the whole town is still filled with religious fanatics!
After a long, ominous acoustic intro, we are introduced to what became the 'Golden Age' of Opeth. This is the perfect combination of death and progressive metal and a streak of amazing albums.
It all starts here, with our protagonist going through the moor in search of Melinda.
2. Ghost of Perdition
In the wonderful world of the internet, there is a joke among Opeth enthusiasts that simply consists of "0:08". That refers to the first 8 seconds of this song. It starts in a sweet, clean tone, only to catch you unaware with an explosion of aggression and the words "Ghost of Mother" screamed out.
Though not exactly a concept album, 2005's Ghost Reveries shares some thematic and lyrical similarities between songs. You can get lost at times here in the myriad of different sections and changes in this piece.
Lyrically, this song is about a man having to exorcize your mother, and his struggles continue across some other songs on the album.
3. Deliverance
If you know the least bit of music theory, you might be surprised to hear that the 3-minute outro to this 13-minute behemoth of a song is in 4/4 time. That's an insane number of beats for such a long period of time and marks it out as one of the best Opeth songs.
This song is based on a real-life experience from guitarist Peter Lindgren. A drug-fueled man invaded a private gathering of friends and threatened violence claiming he was possessed by the devil. The lyrics reflect that, but the real appeal of this piece is its monstrous riffs.
There are also dynamic shifts in tone, from heavy to simple and clean, and some in between.
4. Face of Melinda
The pain in Akerfeldt's voice as he sobs for his dear Melinda is almost tangible. This growl-less ballad is easily the emotional highpoint of the album, not only for how it sounds but for what it says. It definitely makes it one of the best Opeth songs.
If you follow Still Life's story closely, you can feel how everything is about to go awry right before this song's bridge and outro. The protagonist and Melinda reconnect and pledge to skip town in the morning, meaning she officially abandoned her vows to God as a nun.
5. Serenity Painted Death
From the ballad to full-on death metal, in a musical and lyrical sense. After his beloved is executed by the church for betraying her vows, the protagonist goes on a murderous rampage across the town.
He finds serenity in the death of those who took Melinda from him. It's very heavy lyrically but musically too.
Akerfeldt has some of the best growls in the business, and this song is one of the best showcases for that. That rhythmic title drop near the beginning of the song is incredible, accompanied by those brutal riffs and drums and lyrics.
6. Wreath
The opener of 2002's Deliverance, this song wastes absolutely no time. It starts out with a brutal drum fill and a quick growl to lead us straight into the main riff and some appropriately placed blast beats. Deliverance is arguably the band's heaviest album, so "Wreath" is the perfect song to begin the journey.
Unlike most of the previous albums, Deliverance isn't a concept album, though most songs seem to be connected by a single theme of possession. "Wreath" details the feelings of a poor man who describes the feeling of being controlled by an ominous energy.
7. Leper Affinity
Another one of the best Opeth songs is "The Leper Affinity". From Opeth's 2001 masterpiece, Blackwater Park. Opening such a collection of songs like with this album should be hard, but Akerfeldt and the band do it perfectly.
The creepy drones are followed by those dissonant chords and brutal growls. It makes for an excellent rude awakening into the disturbing atmosphere of the leper-filled park.
8. Beneath the Mire
This is one of the more low-key tunes from the 2005 masterpiece Ghost Reveries. This song starts with a drum fill and some notes that make you think you're listening to the Grateful Dead. You then get hit with the classic Akerfeldt growls and proggy distorted guitars.
Every time I listen to the previous track, "The Baying of the Hounds," and this song's title drops in the bridge, I always love it. While not being a real concept album, Opeth still like to give all their album tracks a strong connection.
9. Demon of the Fall
The best example of a classic Opeth fan favorite. The live staple off of 1998's My Arms, Your Hearse, this song does follow a concept and tells a sad story about a ghost who cannot move on to the afterlife.
That's because he is still deeply tied to his lover.
In this song specifically, near the end of the story, the ghost finally manages to appear to his lover and she gets scared and runs away. Despite being odd, it's actually quite a sad song.
10. Harvest
The last in our list of best Opeth songs, this is a huge change of pace. The third track from Blackwater Park is sandwiched between two of the longest and heaviest songs in the album.
The topic of this song isn't too clear for me, but I think it's Akerfeldt's favorite subject to write about, accepting death. The multi-tracked guitars make this song sound huge, all the better when they strip the music down live and make it feel so different.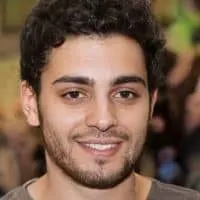 Justin is an audio engineer with years of experience in the field. He has been creating and playing music his entire life, but he really found his passion for engineering when he was introduced to Logic Pro at age 10. Justin has spent countless hours perfecting his craft and now works as a freelance engineer out of Boston, MA.