Share on facebook
Share
Share on twitter
Tweet
Share on pinterest
Pin
What were you doing in the early '00s? Whatever you were getting up to, I bet it wasn't as fun as what I was doing – kicking back with my friends and blasting Papa Roach at full volume!
I was always into my nu-metal as a teenager, and this band was always at the top. I felt like they took things a bit more seriously than some of the more tongue-in-cheek nu-metal bands of the time, and I've always had respect for that.
Not enough people are aware of the skills that this band showcased, so I've decided to put together a list of the 10 best Papa Roach songs, according to… well, me!
Read on to find out which tracks I chose!
1. Last Resort
To kick things off with a bang, I've decided to start by expressing my love for "Last Resort", the 2000 hit that dominated music video channels for the entire '00s.
This song is really special because of how it combines heavy metal with hip-hop – sure, other nu-metal bands were doing this, but not as well as Papa Roach!
I will always remember how the hip-hop kids at school played this on repeat just as much as the metalheads. Now that is what music is all about, bringing people together – easily one of the best Papa Roach songs out there.
This song is also featured on our list of the best drop D songs!
2. Kill The Noise
The unique creativity that leads to a band's success can lead to later disappointment. The musicians might be going through a dry spell, and they bring back old elements of their music to try to rekindle the flame.
Papa Roach could have done this with the rapped vocals of "Last Resort" with new 2021 songs such as "Kill The Noise", but they didn't. They stuck to screaming and singing, and I respect that!
Some fans might have been disappointed by this, but I loved it. It shows versatility and a bit of backbone, good on you Papa Roach!
3. Scars
Those last two Papa Roach songs were pretty different in style, so let me throw a third track into the equation – "Scars".
I couldn't believe that this was the same nu-metal band when I first heard it in 2004, and honestly, I didn't enjoy it initially. However, I eventually began to understand that musicians shouldn't be one-trick-ponies, and I respected them for switching things up.
It's a much more anthemic and soulful aesthetic than their earlier work, and it will forever remind me of good times with friends. Brilliant.
4. Help
The music is obviously my favorite thing about Papa Roach, after all, I can't stop talking about it! However, I'm also particularly fond of their music videos, they've consistently been fantastic over the years.
One of my favorite examples of this is "Help", a music video following the depression of a man in a bunny suit who keeps waking up to a rock band playing music in his living room.
It's an interesting juxtaposition that shows elements of both dark humor and mental health awareness. It's one of the most meaningful, relatable, and best Papa Roach songs and videos, for sure.

5. Between Angels And Insects

I love all of the different styles that Papa Roach has explored over the years, but I have to say that the early rap-metal angst of albums such as Old Friends from Young Years (1997), Infest (2000), and Lovehatetragedy (2002) struck a particular chord for me.
That last 2002 album was particularly strong – songs such as "Between Angels and Insects" are simply the epitome of nu-metal, it's so much more powerful than anything else that was being released within the genre at the time!
If you have a guitar, then tune it down to drop D and start learning this amazing tune immediately.
6. Swerve (Feat. FEVER 333 & Sieco)
Sure, we've explored some unique musical explorations of Papa Roach, but nothing is quite as unusual as their song "Swerve" with FEVER 333 and Sieco.
A lot of my friends were dissing this 2021 release, but I absolutely love it. I think it brings things back to the roots of "Last Resort", a song that could be enjoyed equally by metalheads and hip-hop heads alike.
The vocals on this track really stand out, there's so much versatility, I'm amazed they made it work so well!
7. Born For Greatness
Next on my list of the best Papa Roach songs is "Born For Greatness", one of the most popular singles off of the 2017 album Crooked Teeth.
It's undeniable that this song showed an element of mainstream pop music that has never been heard on a Papa Roach album. I've had friends that hated it because the band "sold out", but I told them that they didn't give it a chance.
I mean sure, some of the vocals are a bit mainstream but give it a second, and they are always followed by a seriously heavy breakdown, I love it!
8. Dying To Believe
Papa Roach first emerged in the late '90s, yet they are still writing music as inventive as before almost 25 years later in 2021!
I recently heard the early release of the single "Dying to Believe" from the band's upcoming 2022 album, and it has got me more excited about the band than ever.
This track really brings things back to the nu-metal vibes of their early material. The vocal and DJ-scratching found in the verses screams nu-metal bands such as Linkin Park and 311, it's nostalgic as anything!
9. She Loves Me Not
We've explored the early material, '00s songs, and the upcoming releases of this eclectic and prolific band, but the last two tracks on my list of the best Papa Roach songs have to be their early material.
"She Loves Me Not" is a prime example of the band at their prime, yet I somehow missed it throughout my teenage years. I honestly don't know how I used to rinse this band's albums, but I sure am glad that I discovered it almost 20 years later!
10. Getting Away With Murder
I would be gutted to be finishing up this article if it wasn't for the fact that I will end on one of my favorite songs of all time "Getting Away With Murder".
It was 2004 when I heard this banger and all of my friends were still listening to "Last Resort", and I couldn't help but think that they were missing out. Sure, it's a great track, but there is something incredibly powerful about both the verses and choruses of this song.
I really respect that about this band. Tons of musicians focus heavily on writing catchy choruses, leaving the verses as simple filler material. Not Papa Roach – this whole track is solid through and through, and it has been a pleasure to write about it and relive some good old memories!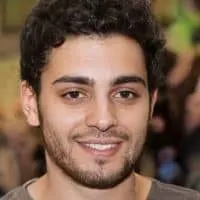 Justin is an audio engineer with years of experience in the field. He has been creating and playing music his entire life, but he really found his passion for engineering when he was introduced to Logic Pro at age 10. Justin has spent countless hours perfecting his craft and now works as a freelance engineer out of Boston, MA.