Share on facebook
Share
Share on twitter
Tweet
Share on pinterest
Pin
Sometimes, you're just in the mood for an excellent old piano ballad. They're great for lifting your spirits or indulging in your sadness for a little while and also make for some easy listening when you're just looking to fill the silence.
Whatever the reason, if you're looking for some good piano bar songs to request then you've come to the right place!
1. Piano Man by Billy Joel
Starting us off is probably the most iconic song on this list, but I say that loosely because there are a lot of iconic songs on this list. "Piano Man" by Billy Joel is, without a doubt, the most popular song that the singer has ever released – it's internationally known, and if you play it at any bar, you'll have the whole crowd singing.
This song is at once incredibly joyous and profoundly sad and is a particular song for many people. Even if you don't recognize the title, I guarantee you've heard this song before and will want to hear it again.
2. A Thousand Miles by Vanessa Carlton
Okay, I am certain you have heard Vanessa Carlton's "A Thousand Miles" before. It's one of the internet's favorite songs, mainly because it was a massive meme for years.
It's got an iconic piano riff instantly recognizable, a simple melody that you'll be belting out for days, and an incredibly catchy chorus. Vanessa knows how to write a hit song, though I wouldn't be surprised if she's sick of hearing "A Thousand Miles" by now.
3. Sweet Caroline by Neil Diamond
Are you even surprised that I've included this song on this list? "Sweet Caroline" isn't even one of the most famous songs that Neil Diamond has ever released anymore – it's one of the most famous songs in the world.
Play it in any bar in the world, and I guarantee that the crowd will be screaming the lyrics from the top of their lungs. It's an incredibly catchy number, with a jazzy feel and an iconic brass riff that everyone loves to belt in chorus.
4. Great Balls of Fire by Jerry Lee Lewis
Compared to most of the other tracks on this list, "Great Ball of Fire" by Jerry Lee Lewis isn't that famous, but that doesn't mean that it's not one of the most popular songs that the singer has ever released. Quite the contrary – it's even been covered by the likes of Dolly Parton.
It's got a country feel to it that makes you want to get up and do the line dance, with a simple yet catchy chorus and a general addictive nature that will have you listening to this number on repeat for days on end. You have been warned.
5. Brown Eyed Girl by Van Morrison
If you don't recognize this song by its title, then you'll recognize it by its iconic beachy guitar riff that opens the song. If there were ever a song the purest embodiment of happiness, "Brown Eyed Girl" would be it.
It's got one of the catchiest choruses known to man, a simple yet effective chord progressive, and an overall pleasant feel about it that makes you feel good inside. You're missing out if you've never heard "Brown Eyed Girl" before!
6. Don't Stop Believin' by Journey
There's no way I couldn't include Don't Stop Believin' on this list. It's one of those songs that, if you were to play it in pretty much any public setting, anyone over the age of 15 would immediately recognize it. Of course, whether they liked it would be a completely different story.
"Don't Stop Believin'" is Journey's magnum opus. It's the most famous song they've ever released, and I doubt that any of their other songs will ever come close to the universal fame that this track has.
7. Someone Like You by Adele
Adele took the world by storm when she released "Someone Like You." It lived in the collective unconscious for years after its release and frequently gets airtime on radio stations worldwide – it's clear to see why, though.
It's a relatively simple number that features a beautiful, simple chord progression played on the piano that gives Adele's voice a chance to shine through, and shine through it does. Adele is one of the greatest pop singers of her time, and her talent is perfectly showcased through this song.
8. Bohemian Rhapsody by Queen
No song's ability to make you feel overwhelmed with both joy and sadness simultaneously is like Queen's "Bohemian Rhapsody." It is, without a doubt, the most famous song that the band has ever released, and it's clear to see why.
The song takes on various forms throughout its extended runtime, from a soulful piano ballad to an almost-theatrical piece before exploding into a powerful rock anthem. Queen outdid themselves with "Bohemian Rhapsody" and blessed the world the day they released it.
9. Livin' On a Prayer by Bon Jovi
"Livin' On a Prayer" is a very polarizing song. Some people love it to death, and some physically cringe when it gets played. I'm going to be brave and vulnerable and take a stand – I love "Livin' On a Prayer."
It's a powerful rock ballad that is truly motivational and inspiring. Bon Jovi knows how to write a fantastic song and exactly how to showcase his incredible vocal prowess, with both of these talents being displayed through this track.
10. Old Time Rock & Roll by Bob Seger
And last, but certainly not least, is Bob Seger's "Old Time Rock & Roll," which has become so synonymous with dive bars and pubs that you can't help but crave a cold beer when listening to this track.
Its iconic piano riff opens up the song and persists throughout before Bob's iconic raspy, country-like vocals break through and get your blood pumping. "Old Time Rock & Roll" is one of my favorite bar songs and is worth listening to.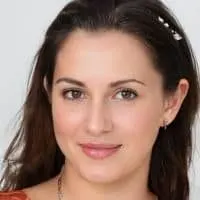 Alexandra loves playing the piano and guitar. She has always been a music lover, but it wasn't until she was in high school that she realized how much she loved to play. It allowed her to express herself without having to be verbally expressive, which is something she found very empowering.