Share on facebook
Share
Share on twitter
Tweet
Share on pinterest
Pin
Playboi Carti is a 25-year-old rapper from Atlanta, Georgia. He is known for his unique music, mysterious public persona, and gothic style.
Carti is a rapper who cares more about the quality of his music than the content. He enjoys making atmospheric tracks that contain repetitive phrases and highlight his flow more than lyrical substance.
He also tends to focus on his aesthetic more than anything. He cites his obsession with cult films and vampire movies as inspiration to his music and likes to mix both the sound and anarchic message of punk rock into his rap.
I think Playboi Carti is one of the most bizarre but dope rappers currently on the market.
If you're interested in this gothic rapper's vibe, here are the best 10 Playboi Carti songs, and why you should give his music a try.
1. Sky
"Sky" is nothing less than chaotic, featuring a green-tinted music video of Carti and his punk crew smashing up a grocery store. This song appears on Carti's latest album Whole Lotta Red, released in 2020.
"Sky's" lyrics talk about getting high and how it feels to be on various drugs.
The track features a synthesized melody that is reminiscent of a video game and an 808-based repetitive trap beat. Because "Sky" is currently trending as Carti's most popular track, it is definitely one of the best Playboi Carti songs.
2. Magnolia
"Magnolia" is considered one of the tracks that got Carti famous, describing singer Dave Leaupepe's suicidal binge before he was taken to rehab. The content of the song is incredibly dark, which explains the minor notes and sinister vibe.
"Magnolia" was released on Carti's self-titled album in 2017. It samples the following line from the Jamie Foxx show: "Yo Pierre, you wanna come out here?" as well as the imitation of a sound of a squeaking door.
This track is one of the best Playboi Carti songs because it is a great introduction to his sound. With a driving trap beat, low bass, and rhythmic flow, this is a great place to start listening to Playboi Carti.
3. wokeuplikethis* (Feat. Lil Uzi Vert)
"wokeuplikethis*" slows the tempo down from "Magnolia," featuring a sample of "White Tee" by Dem Franchize Boyz, released in 2004.
The lyrics of "wokeuplikethis*" criticize Carti and Lil Uzi Vert's copycats, who steal their sound and style of rap. Essentially, these two consider themselves to be the creators of the sound of 2010's mumble rap.
"wokeuplikethis*" is another track from Carti's 2017 self-titled album, and is perfect for a workout or getting ready for a party.
4. R.I.P.
"R.I.P." starts out with a synthesized deep bass and repetitive melody that reminds me of the sound of a child's piano. The song samples Jodeci's "What About Us," which is a throwback to classic 90's hip-hop.
I love the music video to "R.I.P.," which was filmed in black and white and mimics a mosh pit. The people moshing dress in the punk style, which adds more substance to the artistic video.
"R.I.P." is a great example of Carti's chaotic energy and focus on the rhythm of his bars and track.
5. Fell In Luv (feat. Bryson Tiller)
"Fell In Luv" has a softer beat to some of Carti's other songs, and the soundtrack has more of an R&B vibe.
This song samples "Grandloves" by Purity Ring feat. Young Magic from 2012, which is an indie song. The mix of genres gives "Fell in Luv" a sound that is unparalleled.
The song quite obviously describes what it feels like to be in love, which is a bit atypical for the hip-hop genre. This more vulnerable approach to music proves that Carti is not a one-dimensional rapper.
6. Vamp Anthem
"Vamp Anthem" fittingly starts off with Bach's "Toccata and Fugue in D Minor," a common classical piece used in the horror movie trope. The piece signals horrific or macabre scenes.
Bach's composition is cut up and repeated throughout the track under a standard trap beat.
Fittingly, Carti has commented that he wants to convince fans that he is a vampire, so "Vamp Anthem" is no surprise. In the lyrics, he describes his lifestyle as a rapper as well as his gang affiliation.
As one of the best Playboi Carti songs, it is no surprise that "Vamp Anthem" focuses on the vampire aesthetic. The piece is structured and sounds like it belongs in a cult film.
7. Stop Breathing
"Stop Breathing" is another song from Carti's Whole Lotta Red album. I can hear Carti's punk inspiration in this track, as he changes his normal rap style from mumble rap to straight-up punk-style screaming.
This is a diss track for rapper Ola Runt, whose gang killed one of Carti's friends, Bigg Sosa. Carti also copies lyrics from Gucci Mane's "Shirt Off" in the chorus as an ode to this famous rapper.
"Stop Breathing" really strays from Carti's normal style, but is still a dope track to listen to.
8. Location
"Location" samples the atmospheric "Endomorph" by Allan Holdsworth, released in 1989. This nod to the 80s' is almost euphoric, and the song emits pure ambiance.
"Location" was released on Carti's self-titled 2017 album. The track gives me Mac Miller vibes, with a softer-sounding rap and creatively-chosen sample.
If you're looking for a song to chill with, "Location" is a great choice.
9. @ MEH
"@ MEH" was originally released as a teaser for Carti's Whole Lotta Red album, but ended up being excluded from the final tracklist (which is a crime).
"@ MEH" features a looped melody of video game-like synths and an ascending scale that sounds like it was created with a steelpan.
In "@ MEH," Carti threatens his rivals and tells them they can't live up to him or his lifestyle. Carti's unique rap style in this track makes this one of the best Playboi Carti songs.
10. Flatbed Freestyle
"Flatbed Freestyle" samples "It's Yours" by T La Rock & Jazzy Jay, slightly slowing down the tempo of the original. This is another tribute to the '80s and early rap, highlighting the orchestra hit and melody from the original track.
The lyrics talk about typical hip-hop tropes, such as women, drugs, and a fast lifestyle. The track is atmospheric, perfect for a long drive or road trip.
"Flatbed Freestyle" was released in 2018 on Carti's Die Lit album, and, according to fans, is the best track off that album.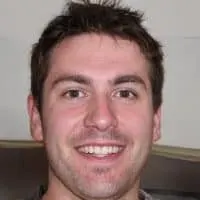 Alex is a man of many talents. He's been playing music since he was young, and has been the main content writer at Tone Start for the past few years. Alex loves to play around with different styles of music and enjoys listening to anything from country to classical.