With a lot of the music of today filled with blasphemy and swear words that would make a sailor blush, parents find it rather hard to find songs that are safe for their kids to listen to. Clean lyrics and a positive message might seem like a rather tall order, but parents, we've got you!
I have created the ultimate playlist of the best pop songs for kids. All featuring a positive message about loving yourself, the songs on this list have a great tune and catchy lyrics. Pop this playlist in the car and enjoy a family sing-a-long.
So without further ado, here is my list of the best pop songs for kids!
1. Roar by Katy Perry
Who doesn't love Katy Perry? Her song "Roar" was released in 2013 and became an instant hit among adults and kids alike as the lyrics encourage those listening never to give up and to be who they want to be.
The music video shows Perry fighting her fears of being alone in a jungle, ultimately overcoming every obstacle to reach the top. What a great message and a great song to listen to with your kids. When you need some inspiration, Katy Perry is sure to deliver.
2. Thunder by Imagine Dragons
Imagine Dragons has released some pretty heavy music, but their song "Thunder" is great for all ages. The song was released in 2017 on the album Evolve, and the video has amassed over 1.8 billion views on video streaming site Youtube and is one of the best songs to play in your car during the morning school run.
"Thunder" has a powerful message and teaches you that there is always calm after a storm and that things are not always bad.
Draw some inspiration from the Imagine Dragons and add "Thunder" to your best pop songs for your kid's playlist today. Don't forget to sing along!
3. This is Me by Keala Settle and The Cast of The Greatest Showman
Embracing differences is one of the most important things we can teach our children. And what better way to do it than by adding "This Is Me" to your kid's pop playlist? Originally featured in the movie The Greatest Showman, the song has come to represent so much more and is a song that everyone should listen to at least once.
Recorded in 2017, the song is sung by Keala Settle, who plays the role of the bearded lady in the movie. Standing up to those who call her a freak, Settle delivers possibly one of the best vocal performances in the movie. What a good message to send to your children.
4. Happy by Pharrell Williams
If you're looking for the best get-up-and-go song for those chaotic mornings where everybody is still tired, you need to play "Happy" by Pharrell Williams.
Recorded in 2013, the song featured in the movie Despicable Me 2 and ultimately showed audiences the effect love can have on someone, as shown with Gru falling in love and changing his whole attitude towards life.
You, too, can choose to be "Happy" when you add it to your best pop songs for kid's playlist. Remember to turn it up and sing along for a great start to your day.
5. Let it Go by Demi Lovato
No day is or should be complete without a bit of Frozen. Thankfully this version of the classic song "Let It Go" will appeal to adults too. Recorded in 2015 by songstress Demi Lovato for the Frozen Sing-Along album, this song is great for adults and kids too, and will help you turn that frown upside down in no time at all.
Pop this on your best pop songs playlist and sing along to Demi Lovato as she belts out the lyrics to the song that we all know and love in a way that only she can. "Let It Go" is one of those chart-topping hits that kids (and adults) just cannot get enough of.
6. Brave by Sara Bareilles
It is important to teach your children to stand up to bullies and be proud of who they are as a person and believe in what they stand for. "Brave" by Sara Bareilles is one of the best songs for this and was recorded in 2013.
Initially recorded to celebrate her friend's courage to finally come out as gay, the song is open to interpretation and can be used to teach your child any lesson about being different and being proud of being different.
This super catchy song is featured on The Blessed Unrest album and comes in at number six on our best pop songs for your kids.
7. Shake It Off by Taylor Swift
Who better to teach us to shake off hate, stress, and anything else life throws at us than Taylor Swift. Featured in the children's movie Sing, "Shake It Off" has become somewhat of an anthem for letting go of expectations and living a happy life.
"Shake It Off" was released in 2014 on the album 1989 and has catchy lyrics and a great tune that will be stuck in your head for days to come. Give it a listen today, and shake off all your worries as you dance along to this song.
8. Firework by Katy Perry
2010 was a pretty big year for singer Katy Perry and was the year she released her hit album Teenage Dream. In my opinion, one of the best songs on the Teenage Dream album, "Firework" was an instant hit and topped the music charts worldwide for weeks after its release.
With lyrics that encourage listeners to stand up to hate and be proud of who they are, the song is a good one to play for your kids. They might, of course, already know "Firework" as it featured in the Madagascar films, but add it to your playlist anyway and enjoy a family sing-a-long.
9. Shotgun by George Ezra
No one is actually quite sure what it is about "Shotgun" that appeals to kids so much. Is it the catchy lyrics or the great beat? Or is there more to it that adults don't know about? Whatever it is, "Shotgun" by singer George Ezra is a popular song and is sure to have your kids singing along when you play it in the car or in your lounge.
"Shotgun" was recorded in 2018 and features on Ezra's album Staying at Tamara's. Add it to your playlist today and enjoy the fresh, funky sound of one of George Ezra's most popular songs. Who knows, it might just make a fan out of you too.
10. Fight Song by Rachel Platten
Bringing us to the end of this musical journey, Rachel Platten's "Fight Song" takes up the number ten spot on our best pop songs for kids list. Released in 2014, the song is a beacon of hope and inspiration for many as it speaks of fighting against all negativity.
No matter what happens in life, the most important thing is how we deal with it, and this is only one of many very important lessons that "Fight Song" can teach our children. Rise up against bullying, hate, and any other trauma that life throws at you, and add "Fight Song" to your playlist today.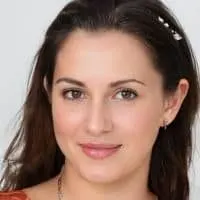 Alexandra loves playing the piano and guitar. She has always been a music lover, but it wasn't until she was in high school that she realized how much she loved to play. It allowed her to express herself without having to be verbally expressive, which is something she found very empowering.