When it comes to guitars, everyone has their own opinion on what looks and sounds the best, so it can be pretty hard to navigate the sea of information found on the internet to find out which one is the most suitable for your needs.
PRS offer a wide-range of different electric guitars for you to choose from. We wrote this article to give you a better understanding on some of the best PRS guitars that are out there right now – so you don't have to go and do all the research yourself! PRS guitars come in all different styles, shapes, and materials – just to name a few.
After countless hours of research and testing we can finally tell you that, in our opinion, the PRS SE Custom 24 is overall the best option out there right now. Not only is the PRS SE Custom 24 incredibly affordable, but it also offers you everything you could want from a higher-end guitar.
Keep reading down for detailed explanations on our top picks, and why we think they are deserving of a spot on our list of the best PRS guitars!
COMPARISON TABLE
| | | | | |
| --- | --- | --- | --- | --- |
| | SE Custom 24 | SE Zach Myers | SE Mark Tremonti Custom | SE Mark Holcomb |
| Top Material | Maple with Maple Veneer | Beveled Maple Top with Flame Maple Veneer | Beveled Maple with Flames | Beveled Maple w/ Quilted Maple Veneer |
| Back Material | Mahogany | Mahogany | Mahogany | Mahogany |
| Neck Material | Maple | Mahogany (Satin Finish) | Maple | 3-Piece Maple (Satin Finish) |
| Fingerboard Material | Rosewood | Rosewood | Rosewood | Ebony (White Binding) |
| Bridge/Tailpiece | Tremolo | Adjustable Stoptail | Patented Tremelo w/ Trem-Up Route | Plate Style |
| Pickups | 2x PRS 85/15 | 2x SE 245 bass/treble | Tremonti "S" | Mark Holcomb Signature Seymour Duncan "Omega" & "Alpha" |
| Price | Check Price on Amazon | Check Price on Amazon | Check Price on Amazon | Check Price on Amazon |
PRS SE CUSTOM 24
The PRS SE Custom 24 is an affordable, yet high-quality solidbody electric guitar. It features a mahogany body, 3 piece maple-neck, and rosewood fingerboard, which makes the SE Custom 24 incredibly pleasing to the eye. Additionally, there are a variety of different color options for you to choose from including: gray black, natural rosewood, scarlet red, tobacco sunburst, trampas green, trampas green quilt maple, and whale blue.
When designing an affordable guitar, there are always compromises that have to be made to ensure the cost remains low. In saying that though, the SE Custom 24 does not come off as a cheap guitar. It looks nice; it plays nice, and it sounds just as good too.
The awesome sound of the SE Custom 24 comes straight from the PRS-designed SE 85/15 humbucker pickups. These stock pickups honestly sound great, and definitely give off a smooth Les Paul vibe.
This Korean-made unit allows you to jump onto the PRS bandwagon just due to its insane affordability. So if you were ever waiting for a time to do so, then now's your chance!
PRS have also released a version of the SE Custom 24 that has a Floyd Rose bridge. Additionally, they have got a 7-string variety too.
PRS SE ZACH MYERS
It's hard to believe how good the SE Zach Myers looks. From the flamed maple top, to the mahogany body, and all the way to the stunning bird inlay that covers the rosewood fretboard. The SE Zach Myers is truly a spectacular piece of equipment to look at.
You may have heard of Zach Myers for his role as lead guitarist for the rock-band Shinedown. To attest to the brilliance of his signature guitar, he said, and I quote: "I've been with PRS for 12 years. This is the best guitar I have ever played." Shinedown has sold over 10 million albums worldwide, and has even secured eleven number 1 singles on the music charts.
The semi-hollow design of the SE Zach Myers, paired alongside the satin finish of the neck, makes this guitar really stand out from the rest of the crowd. The playability of the guitar can be summed up in one word, amazing, which is attributed by its smooth neck and low action.
It's fair to say the SE Zach Myers is worth twice the amount of money it's retailing for. If you want a great guitar at an even greater price, then look no further than this beast.
Overall, I'm impressed with the sound, feel, and playability of the SE Zach Myers. It definitely deserves its second place spot on our best PRS guitars list.
PRS SE MARK TREMONTI CUSTOM
For people unfamiliar with the range of PRS guitars that are produced, the SE series provides you with a more affordable option compared to their signature models and other higher end guitars.
To give you a little background about the artist behind this signature model guitar; Mark Tremonti is an American artist that is most commonly known for his role as lead guitarist for the popular rock bands Creed and Alter Bridge. Tremonti has also done some of his own solo work on the side too!
The PRS SE Mark Tremonti Custom features a bevelled maple top, wide/thin maple neck, and a trem-up-route. These features make the guitar not only look and feel great, but also incredibly easy to play too.
This iteration of guitar attempts to bridge the gap between its more expensive variant also released by Mark Tremonti with his core PRS model. There are several changes that have been made to the body of the guitar, along with alterations in the dimensions of the neck, which give both a fatter sound and faster playability.
PRS have also gone and updated the electronics on the SE Mark Tremonti Custom that are based off some of PRS's more popular designs.
To give you a quick rundown of the controls associated with the guitar; it features 2 volume knobs, 2 tone knobs, and a 3-way toggle switch. All of which feel tight and smooth to use.
The guitar features 22 frets, and a scale length of 25".
Overall, the PRS SE Mark Tremonti Custom offers you a great-playing guitar at an extremely affordable price. Guitarists of all skill levels will not be disappointed with the addition of the SE Mark Tremonti Custom to their arsenal.
PRS SE MARK HOLCOMB
The final spot on our list of the best PRS guitars sits the beautiful SE Mark Holcomb electric guitar.
For anyone who doesn't know, Mark Holcomb is the guitarist of Haunted Shores and even more notably Periphery.
Mark Holcomb has had his signature PRS guitar out for several years now, although it is a little bit on the pricey side. Thankfully PRS have decided to make an import version of the signature guitar so everyone could get their hands on it.
South Korean manufacturer 'World Music' is responsible for assembling these guitars, and they don't disappoint in quality.
The SE is basically an import version of the signature model, which means they share many similarities with each other. It features a 25½" scale length, where most PRS guitars only feature a flat 25", along with Mark Holcomb's signature Alpha and Omega Seymour Duncan pickups.
Mark Holcomb has dubbed the finish on his SE and signature model guitars 'holcomburst,' which I must say looks incredibly spectacular. The SE features a matte finish on the neck, and also a full-gloss body, which is different to the matte finish body found on his signature guitar.
Other features of the SE Mark Holcomb include the hard tail bridge, bird inlays, 3-way switch, and its single volume and tone knobs. Additionally, the tone knob has a push-pull for coil splitting capabilities.
Behind the headstock reads "built by world musical instrument company in Korea"
Ultimately, the SE Mark Holcomb electric guitar is built around the specifications of his signature guitar model, but in a more affordable form. Everything about the guitar makes it a fantastic instrument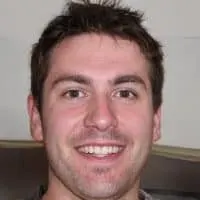 Alex is a man of many talents. He's been playing music since he was young, and has been the main content writer at Tone Start for the past few years. Alex loves to play around with different styles of music and enjoys listening to anything from country to classical.