Share on facebook
Share
Share on twitter
Tweet
Share on pinterest
Pin
Part of what makes karaoke so addictive is the fact that you get to sing through a playlist of hits that you, your friends, and the crowd can sing or rap to their heart's content. Most karaoke playlists have a way of getting your adrenaline going, and you can have plenty of fun with different genres of songs.
Regardless of your music preference, getting into the karaoke spirit is easy, especially if others chime in.
So without further ado, here is my list of the 10 best rap karaoke songs that are bound to get any crowd going!
1. The Real Slim Shady – Eminem
Most people are familiar with Eminem's music, even if you aren't a fan of rap music. This record is a classic from his discography, and it's stacked with witty lyrics, and its pace is a challenge all on its own.
There's a good chance you aren't going to hit every single word in perfect time, but you can guarantee that once that hook comes around, everyone will want to be a part of it. The instrumental keeps a fun tempo that's danceable and addicting to rap along to.
2. In Da Club – 50 Cent
Just from the first few notes alone, this record will catch the attention of everyone in the room. The short string melody and riding drums are easy to get into, and the lyrics are easy enough for anyone to follow along.
50 Cent has a massive discography with plenty of great songs, but "In Da Club" is a generational icon that's forever burned into our heads. It offers a sense of nostalgia for a lot of people who grew up with the record, and I feel it's one of the best rap karaoke songs by far.
3. Drop It Like It's Hot – Snoop Dogg
Some people may be familiar with every word, but most karaoke fans wait for the hook to come around to show their talents. Not only is this record undeniably catchy, but it also has many timeless qualities that'll be respected for years.
The song keeps a pretty steady pace that's easy to match, and it'll be recognized by most people, making it a great karaoke choice. "Drop It Like It's Hot" will always put a smile on listeners' faces, and it delivers excellent replay value.
4. California Love – 2Pac
If you want to craft a stellar karaoke playlist, each song has to have a groove that people can get into. "California Love" has a funky tone that's hard to ignore, and the west coast vibe is entirely addicting.
2Pac has many great songs, but this is definitely a record that won't be forgotten any time soon. It comes from an old-school era of hip-hop that many consider to be the golden era of rap.
5. Gold Digger – Kanye West (Feat. Jamie Foxx)
Karaoke songs need to have a particular quality to fit the atmosphere, and this record definitely falls perfectly in line with what a karaoke session needs. It comes from an earlier time in Kanye's career and has many addicting qualities, from the lyrics to the production.
With a knocking instrumental, "Gold Digger" will induce involuntary movement from everyone in the room. It's also a great choice for group sessions as there are multiple vocalists that trade-off throughout the song.
6. My Band – D12 (Feat. Cameo)
A groovy bass line is a driving factor for this record, but "My Band" definitely comes with more of a challenge considering Eminem is on the track. It's easy to get into the artist's groove, but good luck with keeping up with him bar for bar.
Thankfully, you'll get a break throughout the hook, which is much easier to rap along to. It may not be the most famous record on this list, but it'll definitely be recognized soon after it starts, as the instrumental is hard to get out of your head.
7. Gangsta's Paradise – Coolio (Feat. L.V.)
The artist may not be as active as he once was, but this record ended up being a huge staple of his career. The song also has one of the catchiest hooks on this list and is a way of getting crowds of people to sing in unison.
Although modern music production has evolved far past the sound of this record, it's still heavily respected by rap fans and artists alike. I feel this record could be considered one of the best rap karaoke songs of all time, without a doubt.
8. 99 Problems – JAY-Z
Jay-Z is an undeniable rap legend who has a substantial discography and career recognized by people worldwide. "99 Problems" became a notable record in his career due to the lyrics, and now it can be found in many karaoke playlist rotations.
The instrumental is fairly simple, so most of the energy comes from the artist's driving vocals. Outside of diehard fans, most people won't follow the song word for word, but the hook is all you need to give it your all.
9. U Can't Touch This – M.C. Hammer
An extremely danceable record, "U Can't Touch This" found immortality through its never-ending popularity. The record was a hit when it first dropped, but it resurfaced in our lives through many kinds of media.
The sound is from a bygone era, but its funky nature is still infectious every single time it comes on. M.C. Hammer was once on top of the world, and his music is excellent for any karaoke party.
10. Lose Yourself – Eminem
Finishing off this list with a little bit of grit, "Lose Yourself" is one of Eminem's more dramatic records, and it still hits home for many people. Regardless of the lyrical content, the instrumental is a total banger that gets your adrenaline flowing.
If you happen to have an Eminem fan on the stage, they'll more than likely rap the song without missing a word. It may not have as much of a fun nature, but it's still up there with the best rap karaoke songs.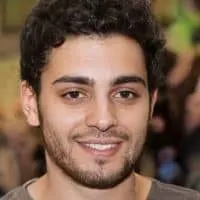 Justin is an audio engineer with years of experience in the field. He has been creating and playing music his entire life, but he really found his passion for engineering when he was introduced to Logic Pro at age 10. Justin has spent countless hours perfecting his craft and now works as a freelance engineer out of Boston, MA.