Many people look to music to help them work through tough times in life, as it has a way of providing comfort that allows people to move forward. This trait in music can be found in many different genres, but rap music has a way of taking an unfiltered and raw approach to the realities of life.
Although it can be very upbeat and fun, the rap genre can also exude qualities in the complete opposite direction.
So without further ado, here is my list of the 10 best rap songs about depression.
1. Jocelyn Flores – XXXTentacion
Widely regarded for his impact on the younger generation, XXXTentacion made a lot of music that was quite relatable to many of his fans. He generally focused on a rather dark and depressive topic that is commonly found throughout life, and he delivered a unique approach to every song.
"Jocelyn Flores" was a personal song, to say the least, and X didn't hold back on how he really felt, which is something people always loved him for. The instrumental is undoubtedly somber, as it drags along with the heavy emotions that the artist portrays.
2. Suicidal Thoughts – The Notorious B.I.G.
There's no question what this song is about, and it's something that listeners can latch onto as it's a relatively common and somewhat taboo topic. "Suicidal Thoughts" is a song with a lot of grit, which is something The Notorious B.I.G. was known for, as he wasn't afraid to speak his mind.
The song carries a standard boom-bap tone with a decent groove, but it doesn't necessarily boom as it sits as a backing track to his storytelling. Nevertheless, the main melodies of the beat offer an addictive sway, and their dynamics fit the tone of the lyrics perfectly.
3. Beautiful – Eminem
With an instrumental that does an excellent job of conveying emotion on its own, Eminem really focused on the production value of this song. As usual, I'd say his lyrics are the pinnacle of the record, and it's a great candidate for one of the best rap songs about depression.
Eminem is generally known to focus on many harsh aspects of life in his music, which is why many everyday people respect his artistry. Outside of his impeccable flow, the instrumental weighs heavy with drawn-out melodies and hard-hitting percussion.
4. Lucid Dreams – Juice WRLD
Another artist whose voice was known to talk about fairly somber topics, Juice WRLD had a unique style that made him stand out from those around him. "Lucid Dreams" is one of his most memorable records, as it's where his fan base really started to grow while generating worldwide acclaim.
His vocals are stellar, but the instrumentation is a big selling point, as it knocks pretty hard. You'll also get locked into the main melody as it's dreamlike and has many ethereal components that ripple through your ears from start to finish.
5. I Feel Like Dying – Lil Wayne
No one can argue with Lil Wayne's versatility, and some of his music can be rather heartbreaking. This is a record that many people will remember for many years, as the artist took a very insightful and raw approach to his feelings and the overall story.
His lyrical prowess shines through a somewhat repetitive instrumental, which seems rather intentional to allow his voice to take the spotlight. However, the repeating vocal samples are enticing nevertheless, and they add a substantial dynamic to the record.
6. Broken Love – Mo3 & Kevin Gates
Featuring clean electric guitar melodies and a passionate piano progression, this song prepares for a full-fledged story. In a collaboration between Mo3 and Kevin Gates, the instrumental is just as impactful as their voices.
"Broken Love" features many different points that a broad demographic of listeners can relate to, and the overall dynamic of the record is highly emotional. I feel this can hold the title among the best rap songs about depression on this list, and both artists gave a lot of value to the record's message.
7. Diva – The Kid LAROI
An artist that has recently captivated the interest of younger listeners and the industry as a whole, The Kid LAROI has an excellent blend of rap and pop styles. "Diva" is a good example of his capabilities, as he sings over a hard-hitting instrumental and switches his flow on multiple occasions.
The tone of the song is rather lighthearted, although there are many points that you could consider to be melancholic and depressive in a way. Whether you appreciate his music or not, it's pretty clear he knows what he's doing with his writing and production choices.
8. Suicidal – YNW Melly
A multi-faceted artist whose talent made an impact on the industry right from the start, YNW Melly has a unique voice that helps him stand out. "Suicidal" is one of his heavier records, as he speaks on suicide and his own struggle with such thoughts and emotions.
The main melody of the instrumental helps carry this tone, but the production adds many catchy elements that help the rest of the song flow along. Evidently, many listeners were quite receptive to the song and the light it shines on such a sensitive topic.
9. Death Enclaimed – YoungBoy Never Broke Again
Known for his unmatched work ethic in the studio, NBA YoungBoy has made many songs that come with an overall heartbreaking tone. It's clear that the artist has seen his fair share of struggles, and I think that "Death Enclaimed" is one of the best rap songs about depression.
The song features an impactful, melodic, and emotional main melody, and the rapper gives it a surprising range of emotions as the storyline develops. He also brings an impressive range in his voice, from direct bars to singing in between.
10. Calling My Phone – Lil Tjay
An artist whose vocal range always satisfies, the writing and production value of "Calling My Phone" is outstanding. It doesn't deliver an over complicated dynamic, as each sound has its place, and every layer complements the next.
It's pretty clear why Lil Tjay found success, as he tends to make good music that many people can appreciate. The downtempo dynamic of this record keeps listeners in a trance, and his relaxed yet velvety vocals are easily the best part of the song.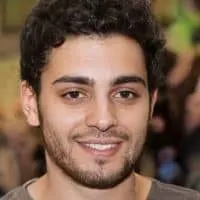 Justin is an audio engineer with years of experience in the field. He has been creating and playing music his entire life, but he really found his passion for engineering when he was introduced to Logic Pro at age 10. Justin has spent countless hours perfecting his craft and now works as a freelance engineer out of Boston, MA.