Folks in the South have a truly unique way of celebrating Christmas. Since it doesn't snow in December, they have adapted their Christmas to make it more relatable and have come up with a few creative ways to bring that honky tonk sound of country music to songs about Christmas.
I have put together a list of the ten best redneck Christmas songs that are sure to have you singing along as you celebrate the holidays with your loved ones.
Add some country cheer to your Christmas as you listen to these redneck songs this Christmas!
1. Walkin' Around in Women's Underwear by Bob Rivers
Bob Rivers had the world laughing when he released his 1993 Christmas parody "Walkin' Around in Women's Underwear." The song featured on the country singer's album I am Santa Claus and has Rivers singing about a cross-dressing Santa to the tune of the Christmas classic "Winter Wonderland."
Add some humor to your Christmas when you add "Walkin' Around in Women's Underwear" to your playlist. The song features at number one on my playlist and is worthy of a spot on yours too.
2. Leroy the Redneck Reindeer by Joe Diffie
Have you ever sat and thought to yourself, what would happen if one of Santa's reindeer suddenly fell ill? Joe Diffie has the answer as he sings about Rudolph's quirky cousin Leroy stepping in to help Santa deliver presents on Christmas eve.
"Leroy the Redneck Reindeer" was released in 1995 on Diffie's album Mr. Christmas, and sees hillbilly Leroy with his trucker hat and overalls saving the day while two-stepping his way around the world. The song is hilarious and is sure to have your guests in stitches when you play "Leroy the Redneck Reindeer" at your family gathering or Christmas party.
3. Santa's Gonna Come in a Pickup Truck by Alan Jackson featuring Alvin and the Chipmunks
Alan Jackson reassured people of the South that they would still be getting their presents when he released his redneck song "Santa's Gonna Come in a Pickup Truck" in 1993. The song features on Jackson's album Honky Tonk Christmas and features Alvin and the Chipmunks.
Since it doesn't snow in the South in December, many were wondering how Santa would deliver gifts, and this country song by Alan Jackson has all the answers. Add this fun track to your Christmas playlist, and add some country fun to the holidays.
4. Whisky in my Egg Nog by Erica Perry
Youtube star Erica Perry has a unique way of dealing with the chaos of the holidays as she sings about drinking to cope with her quirky family in "Whisky in my Egg Nog." Released in 2011, the song describes just how chaotic her holiday season is with the family gathering to celebrate Christmas together, and is relevant to many who host their own families at Christmas time.
"Whisky in my Egg Nog" features at number four on my playlist and is a must-listen for those who are feeling overwhelmed this Christmas. Give it a listen and sing along while sipping on your tainted egg nog.
5. Redneck 12 Days of Christmas by Jeff Foxworthy
We all know and love the classic song "12 Days of Christmas," but have you heard this Christmas classic from a Redneck's perspective? You don't have to imagine it anymore when you add Jeff Foxworthy's 1996 release of "Redneck 12 Days of Christmas" to your holiday playlist.
The song was recorded for the album Crank It Up: The Music Album and is a hilarious parody of the Christmas song we sang along to as kids. Please give it a listen and prepare to laugh as Jeff Foxworthy describes Christmas in a truly unique way.
6. Hairy Christmas by The Robertsons
If you've ever watched a music video of one of The Robertsons' songs, you will know that these rednecks from the South have some of the longest beards you will ever see in your life. "Hairy Christmas" is a parody of the classic "Merry Christmas" and features the brothers singing a redneck version of the song.
"Hairy Christmas" was released in 2013 and featured on the band's album Duck the Halls: A Robertson Family Christmas. Give it a listen, or better yet, watch the music video and try not to laugh.
7. Redneck Christmas by Ray Stevens
Ray Stevens hit the nail on the head with his release of "Redneck Christmas" in 1997. The song is featured on the album Ray Stevens Christmas: Through a Different Window and is a humorous look at Christmas in the South.
You will feel like you are there when you hear Stevens describe the possum stew and gifting his wife a set of re-treads for the truck, as well as a few other stereotypical references that are so commonly seen as "redneck." "Redneck Christmas" features at number seven on my list.
8. Huntin' Santa by The Rankin Twins
The Rankin Twins are a beloved duo in the South and typically sing songs about the redneck culture and what life is truly like in the South. Their 2013 release of "Huntin' Santa" sees the girls hunting for the perfect guy to spend their holidays with – Santa.
Describing him as handsome and perfect in every way, the twins hatch a plan to hunt for everyone's favorite bearded man in red in a song that will have you humming along in no time. "Huntin' Santa" is a must for every girl's Christmas playlist and might just inspire you to change your mind about the type of man you want to spend the holidays with.
9. Santa Got Busted by Border Patrol by Kevin Fowler featuring Ray Benson
Ever wondered what Santa delivers to kids in different parts of the world? Well, according to Kevin Fowler and Ray Benson, it is not just toys he is carrying around in that large sack of his. "Santa Got Busted by Border Patrol" is a hilarious song about Santa delivering some rather unusual gifts in the ghetto.
Released in 2012, the song describes Santa getting high and being busted by border patrol as he delivers contraband to homes in the ghetto. The song featured on Fowler's album Santa Got Busted By Border Patrol and is good for a laugh.
10. Did You Hearded What I Hearded? by Slidawg and the Redneck Ramblers
The last song featured on my list of the best redneck Christmas songs is a honky tonk favorite by country band Slidawg and the Redneck Ramblers. "Did You Hearded What I Hearded" was released in 2007 and is a charming redneck song about the joys of Christmas.
Slidawg and the Redneck Ramblers are one of the best redneck groups in America, and their music will have you dancing along as they describe Christmas in their own hillbilly way. Give "Did You Hearded What I Hearded?" a listen, and remember to add it to your holiday playlist too.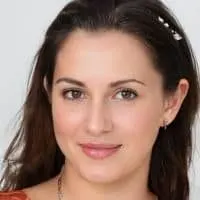 Alexandra loves playing the piano and guitar. She has always been a music lover, but it wasn't until she was in high school that she realized how much she loved to play. It allowed her to express herself without having to be verbally expressive, which is something she found very empowering.