Share on facebook
Share
Share on twitter
Tweet
Share on pinterest
Pin
With a worldwide cultural influence, reggae music is loved by many for its unique groove and ability to convey emotions that make you feel good. It's easy to get latched onto reggae music as it's known to be quite relaxing while still delivering many more upbeat and danceable tracks.
Nowadays, you can hear the genre's influence on many other types of modern music as it continues to become increasingly popular.
For this article, I'm going to list the 10 best reggae love songs that boast many timeless qualities!
1. Sun Is Shining – Bob Marley
You can't talk about reggae without mentioning the great Bob Marley. Many fans would agree that he was the reason reggae music became so popular on a larger scale, and his discography is stacked with excellent hits.
"Sun Is Shining" is a long-standing favorite that boasts the classic rocking melodies that swing back and forth, with many satisfying guitar riffs in between. It also has some ethereal backup vocals that add to the song's enticing qualities.
2. Side Show – Barry Biggs
A laid-back record that is easy to get lost in, Barry's vocals are angelic and equally effortless as he floats across the simple instrumental. Even though the production isn't very intricate, it still delivers a cinematic dynamic that's picturesque.
Reggae music has a surprising amount of range that stretches from very relaxed to more upbeat, and "Side Show" has that classic reggae swing that so many people love. Barry Biggs has many great songs, but this is one that's inarguably timeless.
3. Best Of My Love – Aswad
Offering a different flair that takes influence from a blend of genres, Aswad delivered "Best Of My Love" in 1990. The reggae elements are clear in the melody and percussion, but it also has a mix of sounds from the 80s and early 90s, such as airy and reverberated synth chords.
His vocals match the records vibe perfectly, and although the pace doesn't change much, the dynamics give it plenty of replayability. Aswad does a great job of telling a story here, and I feel that makes it one of the best reggae love songs on this list.
4. Ain't No Sunshine – Horace Andy
The melodic nature of the vocals in this track really shines through, and although the production has a nice groove to it, your ears get locked into the lyrics above anything else. Percussion is light, but the track will hit a sweet spot for reggae lovers.
Aside from the melodies, the story of this record is pretty relatable for many people. "Ain't No Sunshine" is a fairly brief and repetitive record, but the story will continue to be relevant for generations.
5. I'm The One Who Loves You – Cornell Campbell
Cornell Campbell has an unmistakable voice and sound, and this record is light on the dynamics and focuses on the storytelling. Listeners have no issue picking out the different layers of the production, but most of the melodies and percussion reside in the background of the vocals.
Many people enjoy the calm and relaxed nature of the record, and breaks in between the vocals are filled with light, clean guitar riffs. The recording quality also has a classic sound to it that never gets old to the ears.
6. Believe In Love – Peter Hunnigale
This record has many different layers that complement each other seamlessly. Pete's lighthearted vocals are velvety smooth, and the instrumentation carries a decent pace with plenty of information throughout.
"Believe In Love" is a song that holds a message that anyone can get into no matter where you come from. I feel it's one of the best reggae love songs that send a message that can be appreciated for its honesty.
7. No Ordinary Love – Alaine
Featuring a great blend of natural and synthetic melodies, "No Ordinary Love" piques your interest right from the start. Alaine also brings a vocal dynamic that's reminiscent of mid-2000s R&B.
The production alone is beyond catchy, and the percussion choices are a mix of R&B and reggae styles. Her vocal range and cadence are enticing, and the progression of the record supports every shift in her dynamics.
8. Nice Time – Max Romeo
A soft record that's danceable and catchy, Max floats across the record with dynamic changes that support the instrumentation. The layers in this record mainly consist of clean electric guitar and brass riffs which are enough to match the energy of the vocals.
This is a record that never gets old no matter how much time passes, and it delivers a genuine quality. Max is passionate in his storytelling, and his lyrics share many sentiments that everyday people can relate to.
9. The Other Side Of Love – Carroll Thompson
With somewhat of a sultry vibe, "The Other Side Of Love" delivers R&B-style vocals with classic reggae instrumentation. This song brings a slow tempo, and the vibe it carries makes it one of the best reggae love songs, in my opinion.
Released in the early 90s, the song isn't old by any means, but it still delivers a sound that's nostalgic for many listeners. Carrol Thompson offers a tone of range in her music, and her classic voice will still be enjoyed no matter how the reggae genre changes over time.
10. Do You Love Me – Dennis Brown
It was hard to choose the songs for this list as reggae music has a lot to offer, but I felt Dennis Brown had to be mentioned. "Do You Love Me" is an honest and heartfelt record from the artist that keeps an upbeat tempo as he gives his vocals everything he has.
Most of the record is relatively calm, but there are dynamics the artist delivers that'll make your spine tingle. The instrumentation is rather simple yet enticing, which is part of what good reggae music is known for, as it doesn't take much to make a lasting impact.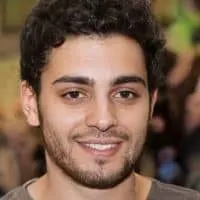 Justin is an audio engineer with years of experience in the field. He has been creating and playing music his entire life, but he really found his passion for engineering when he was introduced to Logic Pro at age 10. Justin has spent countless hours perfecting his craft and now works as a freelance engineer out of Boston, MA.