Share on facebook
Share
Share on twitter
Tweet
Share on pinterest
Pin
I've always been into my punk music – whether it's the pop-punk of the '00s or the hardcore punk of the '80s and '90s, there's something about the musical energy that I really love. However, I do consistently listen to punk of the faster variety, bands such as Rise Against.
Rise Against have always hit the spot for me when it comes to punk that is fast, melodic, and emotional.
I've decided to make a list of the 10 best Rise Against songs, so whether you've never heard of them before or are a seasoned fan.
Read on to find out my top picks!
List of the 10 Best Rise Against Songs
1. Savior
There are a lot of fast punk bands out there, but the speed is often associated with heavier and more intense music. Personally, I really like it when punk bands write songs that are fast and energetic, but with softer and more emotional overtones.
Songs like "Savior" by Rise Against hit the nail on the head here. It's accessible, catchy, yet portrays a powerful message in fast punk style. Easily one of the best Rise Against songs if you ask me.
2. Satellite
Rise Against have had a long career – it all started in 1999, and they've released nine albums since with a brand new one in 2021. If you're a new listener then this is exciting news, there's tons of stuff by Rise Against to explore!
If you've never heard of the band, I'd recommend checking out "Satellite" from Endgame (2011) to get you introduced. This track has a chorus and verses that are just straight-up beautiful, and it's super accessible to new listeners.
The music is exhilarating and always makes me want to get up and do something. Inspiring stuff!
3. Prayer Of The Refugee
This would not be a list of the best Rise Against songs if I didn't include "Prayer Of The Refugee". This is probably the band's most famous song, mainly due to its feature on the popular video game Guitar Hero III.
Guitar Hero III is also the reason that I discovered the band, believe it or not! I was pretty young and had been listening to a lot of pop-punk at the time, so Rise Against really stood out as a band that I had to hear more of.
4. Hero Of War
I've always had the idea that the best rock bands don't keep the music-heavy all the time, knowing when to soften things out with an acoustic song. Rise Against did exactly this with their song "Hero Of War", a song that truly demonstrates the versatility of this band.
"Hero Of War" features some gorgeous lyrics from Tim McIlrath that touch on the evils of war. However, the musician takes this perspective whilst sympathizing with the troops fighting for their freedoms. Deep.
5. Re-Education (Through Labor)
Punk has always been about having something to say, with many believing that the passion, energy, and beliefs behind a song are more important than the music itself. Whilst I love the music of Rise Against, it goes without saying that they have a lot to say.
Just take a listen to that last song or "Re-Education (Through Labor) – both the music and videos for these releases are powerful and send calls to the audience to power change and revolution. This track in particular focuses on the problem of world hunger, it's a very important message.
6. Give It All
Let's move away from the politics for a moment and focus on the sounds behind one of the best Rise Against songs, "Give It All".
This is probably the heaviest song that I have listed so far, and there is one key reason for this – it's one of the band's older songs. This was released in 2004 on the album Siren Song of the Counter Culture, a time when Rise Against was a bit more raw, screamy, and heavy overall.
Fast, heavy, and powerful – what more could you want from a punk band?
7. The Violence
I mentioned earlier that Rise Against was heavier in their first five or ten years of making music, but that certainly doesn't mean they sold out later on. One of my favorite albums in fact is Wolves (2017), and it features tons of tracks with heaps of energy.
My top track from the album would have to be "The Violence". When I first heard it, it really comforted me in knowing that the band was still at it, giving their best at writing some banking punk music.
8. Make It Stop (September's Children)
Every band in the late '00s to early '10s has had a music video set in an American high school. It's not just me, they're everywhere! Rise Against has one named "Make It Stop (September's Children)", but it's not just a gimmicky theme.
In fact, the theme of the music video is tackling bullying, being made to fit in, and the problems of self-esteem and mental health. Yet again, Rise Against are out here tackling the real problems in life!
9. Swing Life Away
I mentioned the song "Hero Of War" being one of the best Rise Against songs when it comes to acoustic efforts, but I actually prefer the song "Swing Life Away.
Take a listen and you'll see exactly what I mean. This track strikes a perfect balance between being sad and uplifting, forming a perfectly bittersweet melancholy.
There's something about the guitar tone in this one too – I'm not sure if it's a twelve-string guitar or tuned in a unique way, but either way, I love it!
10. Help Is On The Way
As if we are at the end of this list already! Time sure flies when you're listening to good music, but I've made sure that we will finish with a banger. For the last song on my list of the best Rise Against songs, I simply had to choose "Help Is On The Way", and there's a ton of good stuff going on here.
It's one of the most catchy and euphoric songs in the band's back catalog, telling a story through the music video about the devastating effects and huge effort found within the hurricane Katrina disaster.
I've always thought that this song is one of the most tasteful and touching pieces of art to come from such nightmarish circumstances. Well done to Rise Against.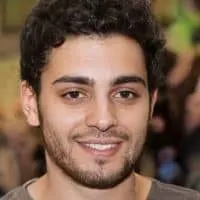 Justin is an audio engineer with years of experience in the field. He has been creating and playing music his entire life, but he really found his passion for engineering when he was introduced to Logic Pro at age 10. Justin has spent countless hours perfecting his craft and now works as a freelance engineer out of Boston, MA.