The beloved festive season is right around the corner, which means many people are getting their Christmas playlists in order. Although every year is filled with Christmas classics, some records tend to stand out more than others.
A genre that's known to heavily contribute to the holiday is R&B, which offers a very fitting tone to the loving, kind, and warm theme Christmas is known for.
Keep reading through this article to get a breakdown of the 10 best R&B Christmas songs you should add to your playlist this holiday season!
1. This Christmas – Donny Hathaway
A Christmas classic in every sense of the word, Donny delivers a sound that can be enjoyed regardless of music preferences or generational trends. This record carries a performance that isn't found in modern music, alongside many timeless qualities that'll never age.
Aside from his velvety smooth vocals, the lively instrumentation is a gem all on its own, and the writing in this record couldn't be any more enjoyable. The lyrics definitely fit the tone, and many aspects of the record offer a replayability that's seldom found.
2. Bring Me Love – John Legend
Nearly every aspect of this record follows the trope of Christmas music, and it seems like John's voice is perfect for such a record. The record's instrumentation sets the mood, while his vocals deliver the sound you're looking for during the holiday season.
I'd say this is one of the best R&B Christmas songs by far, as it has many authentic qualities that you can tell make it a jam during a live performance. The lyrics follow many themes that come with the holiday, and the dynamics really bring it all together.
3. What Christmas Means To Me – Stevie Wonder
With Stevie Wonder's iconic vocals, you also get the enjoyment of instrumentation that's specifically curated to the Christmas sound. This is another record from a bygone era that many would consider to be timeless, mainly due to its organic qualities on every level.
"What Christmas Means To Me" doesn't change direction much, and the vocals are the record's focal point. No matter how simple the structure of the song may be, it offers an infectious energy that anyone can appreciate.
4. Christmas (Baby Please Come Home) – Mariah Carey
Known as a go-to choice for many people during the holidays, Mariah Carey seems to be a part of Christmas at this point. Not only does she have numerous records geared toward the festive season, but many of them are worldwide hits that many people enjoy.
This is just one of many, and its layered vocals, vast dynamic range, and instrumental solos make it a hit from every angle. It offers a danceable and energetic sound while delivering plenty of emotion that can't be ignored.
5. No Place Like Home – John Legend
This record from John Legend takes a more laid-back direction that could be considered perfect for lounge music. It's definitely a song that'll fill any room with a warm tone, and his smooth vocals are perfectly suited to the instrumental.
Light percussion and melancholic brass melodies accompany the singer, and the backing vocals add an extra dynamic layer that makes the record sound more full. A song that is easy to relax to, it does an excellent job of capturing the very essence Christmas is known for.
6. Have Yourself A Merry Little Christmas – Luther Vandross
Boasting that classic R&B sound that many people believe is the best version of the genre, Luther Vandross has a voice that can't be replicated. "Have Yourself A Merry Little Christmas" is an essential slow jam for the holiday, and it's the perfect choice for a slow dance with someone special.
His voice delivers a decent range, but the singer keeps it somewhat quaint and relaxing all throughout the record. A majority of the song's emotion is through the instrumentation, which takes the spotlight on more than one occasion.
7. Have Yourself A Merry Little Christmas – PJ Morton
PJ Morton hits a satisfactory middle ground with this record if you're looking for something just a tad more uptempo. The instrumentation is cinematic, to say the least, and it comes with a switch between male and female vocals that complement each other in the best ways.
You can tell the producers had lots of fun creating this track with a blend of synthetic and organic melodies. With a tempo that'll keep your head nodding, it's easy to get enveloped by the dynamics and tonality the song provides as a whole.
8. I Want To Come Home For Christmas – Marvin Gaye
Easily one of the best R&B Christmas songs, in my opinion; you can't go wrong with putting on some Marvin Gaye during the holidays. The instrumental delivers a subtle sway that's the epitome of what a slow jam is supposed to sound like, and it's bound to put you in a relaxed mood.
On top of that, Marvin's vocals carry a classic sound that's beyond beautiful, and you can hear the passion through every word. The song goes through waves of emotions, but it doesn't waver when it comes to its festive spirit.
9. Be There for Christmas – Ledisi
Slow jams may be a fan favorite for many people, but Ledisi takes it in a different direction by increasing the tempo and adding a little more energy. The song has a thorough and multi-layered production value and is full of brass, piano, and clean electric guitar melodies.
The singer doesn't hold back when it comes to matching the instrumentals dynamics and delivers a consistency that makes you want to stick around to the end. This song would be a great choice if you're looking for a little variation in your Christmas playlist.
10. Give Love on Christmas Day – The Jackson 5
In my opinion, this record earns the title of one of the best R&B Christmas songs due to the undeniable talent and generational impact of The Jackson 5. "Give Love on Christmas Day" is a record that'll continue to be loved for many more years to come.
The authentic, raw talent riddled throughout the track makes it a favorite for music lovers across multiple generations. Christmas music has been loved for decades, and this is a track that'll outlast many others year after year.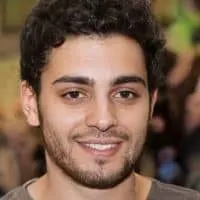 Justin is an audio engineer with years of experience in the field. He has been creating and playing music his entire life, but he really found his passion for engineering when he was introduced to Logic Pro at age 10. Justin has spent countless hours perfecting his craft and now works as a freelance engineer out of Boston, MA.