A genre that anyone can appreciate, R&B music spans multiple generations of music lovers. The message that R&B music delivers is relatable, and it tends to have an infectious production style that people latch onto.
Whether old or new, R&B music continues to leave a heavy impact on listeners' hearts and minds.
So without further ado, here is my list of the 10 best R&B karaoke songs you shouldn't miss out on!
1. Beat It – Michael Jackson
One of the most iconic records from Michael's career, "Beat It" has a blend of dynamic elements and takes influence from numerous genres. Not only is it danceable, but his vocals couldn't be any more stylish.
The main melodies are easy to follow, and the hook really sells what the record has to offer. Anyone who heard the song even once will always remember it, and the moment this record comes on at karaoke night, everyone is going to want to take part.
2. Single Ladies (Put a Ring on It) – Beyoncé
This track was everywhere when it dropped, and its intricate production value was a standout feature, aside from the vocals themselves. It's a song that makes people want to get active, and the hook alone reeled listeners in and engrained the main melodies in their brains forever.
Although the production style is somewhat alternative, it still attracted a very broad audience of listeners. The song has plenty of replayability and still stands as one of Beyoncé's most memorable records.
3. I Will Survive – Gloria Gaynor
Easily one of the best R&B karaoke songs on this list, "I Will Survive" has an energy that's beyond infectious and will give anyone the energy they need to sing along. The vocals are the best part of the song, but the instrumental melodies and percussion keep the song's energy going.
Many people will want to move along to the song's tempo, and the dynamics are bound to put you in a good mood. One of the song's highlights is the string melodies during the vocals as they're full of whimsical vitality.
4. It Wasn't Me – Shaggy
Taking influence from R&B and hip-hop music, this record has many qualities that'll catch your attention. Even if the percussion doesn't change up too much, the lyrics have a structure that's easy to follow, and the melodies are more than enticing.
It's undeniably catchy, and the song is considered to be a classic from Shaggy's discography. Whether you've heard the song or not, it'll lead you to a full playthrough, as the production value never tires out the ear.
5. Lean On Me – Club Nouveau
An extremely danceable record that starts out with a slow intro, "Lean On Me" is a powerful record that's immediately recognizable from its main melody alone. Although the production value is energetic and light-hearted, the message in the lyrics is melancholic in a few ways.
Not only does the song offer heartwarming qualities, but it also has an energy that's bound to get people moving. I think this is one of the best R&B karaoke songs, as it brings many diverse dynamics to the table.
6. Respect – Aretha Franklin
Boasting many organic music qualities, the production on this record is more than authentic, and it carries an overall classic sound. Aretha Franklin has many great songs, but "Respect" tends to be a fan favorite.
People love to sing along to this record due to the message and the uplifting dynamics. After hearing the song for the very first time, you'll never forget the impact it leaves behind, and there's no doubt it'd be a hit choice for any karaoke night.
7. Un-Break My Heart – Toni Braxton
One of the slower jams on this list; it gives you all the time you need to sing along and give it all your vocal power. The song carries a sensual tone with a calming instrumental that's perfect for a slow dance.
Toni's vocals couldn't be any more soothing, and it's a song that you never want to end due to its impression on your thoughts and emotions. An excellent R&B record that'll go down in history as a fan favorite, "Un-Break My Heart" is a veteran in the widely loved music genre.
8. It's Raining Men – The Weather Girls
Another record that comes from an era of a more authentic and organic production style, "It's Raining Men," is an undeniable hit. From the powerful vocals to the driving force of the instrumental, I feel like this has to be one of the best R&B karaoke songs.
It has an excellent build-up; once the hook hits, it'll send tingles down your spine. There's a power in this record that can't be replicated, and its one-of-a-kind features are what makes it so timeless.
9. Pony – Ginuwine
Coming in with a heavy hip-hop influence, this song was and still is considered to be a complete banger. It has a unique take on the main melody by using synthesized vocals, and the smooth vocals on top float across with ease.
From my perspective, the most prominent part of the song has to be the hook, as it's where everyone wants to sing along, and it has a sultry vibe and cadence that your brain will never forget. This is one of those records that you have on replay because you simply don't want the loop of the lyrics and production to end.
10. No Scrubs – TLC
Many people will always love this nostalgic R&B jam that'll never lose its style, from the vocals, instrumentation, and catchy hook. "No Scrubs" has plenty to offer, but the hook is where you'll get an entire room to sing along in unison.
The vocals are velvety smooth, and the instrumentation is simple yet complements the dynamics in the best ways. This is another record that made a huge impression on an entire generation of R&B lovers, and they'll always hold it close to their hearts.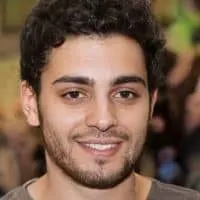 Justin is an audio engineer with years of experience in the field. He has been creating and playing music his entire life, but he really found his passion for engineering when he was introduced to Logic Pro at age 10. Justin has spent countless hours perfecting his craft and now works as a freelance engineer out of Boston, MA.