A genre that anyone can appreciate, rock music has decades of influence on music lovers and comes with a sizable number of subgenres.
No matter which generation of rock music is your favorite, there are many hit records from the genre that are still relevant today. It's also a genre that goes well with an energetic night of karaoke.
In this article, I'm going to explore the 10 best rock karaoke songs, each with their own unique sound and influence!
1. Barracuda – Heart
This track offers many attractive qualities with an iconic main melody that can never be forgotten. From the dynamic vocal range to the driving force of the instrumentation, people have had the song on repeat for years.
Although the production is rather simple, you can't ignore the fact that it immediately catches your attention. The lyrics are easy enough to follow, and the song's vast popularity makes it a great choice for any karaoke night.
2. White Wedding – Billy Idol
Billy Idol is known for all kinds of hits, but "White Wedding" is still a top choice for many fans. From ethereal melodies to a danceable tempo, the production has the recipe for a rock hit, and the singer's vocals never disappoint.
The song features an impactful melody and percussion hits, and his vocals reverberate across the track to create an immersive listening experience. As the song progresses, his vocals become more intense, and the guitar solos start to show more diversity.
3. Livin' On A Prayer – Bon Jovi
If you're looking to kick up the emotion, "Livin' On A Prayer" will get the job done, thanks to its cinematic percussion and layered vocals that deliver a range that touches the soul. The song starts off somewhat melancholic but quickly changes as the percussion hits to get the energy going.
Littered with big synth melodies and heavy percussion, the song has a classic sound that'll never be redundant. Above all, Bon Jovi's vocals are the cherry on top, and when the hook comes in, he displays an impressive range of dynamics.
4. Hotel California – Eagles
A laid-back record that mainly focuses on the lyrical content, it also comes with some notable melodies that bring the song full circle. "Hotel California" has an emotional impact on many music lovers and serves as a dose of nostalgia for those who grew up around the record.
I'd say this is one of the best rock karaoke songs on this list since it's universally appreciated and pretty easy to follow due to its laid-back nature. This record has many catchy elements, and most people gravitate toward the message behind the lyrics.
5. I Love Rock 'N Roll – Joan Jett
Full of angsty energy, Joan Jett was immortalized with the help of this record, and it continues to be appreciated decades later. Aside from the memorable lyrics, the instrumentation is gritty, catchy, and has an energy that people love.
You can't talk about rock music without considering this record, as the artist brought something unique to the world of music that'll never be forgotten. It's a song that has heavily influenced many people over the years, and its rebellious nature is very relatable for many young people.
6. Welcome to the Jungle – Guns N' Roses
With some of the best melodies in the rock genre, Guns N' Roses is known all over the world, even to those who aren't too familiar with rock music. "Welcome to the Jungle" is a standout record from their discography, and the energy it exudes never dies out.
In between the lyrics, the song features impeccable guitar solos, and the mix on the drums helps keep the energy consistent all throughout the song. This is another one of those unique records that won't die out any time soon and will always be highly respected by music lovers.
7. You Shook Me All Night Long – AC/DC
Known as timeless rock legends, AC/DC has a discography that's full of all kinds of hits, and "You Shook Me All Night Long" is one that's perfect for karaoke. It has the energy you need and lyrical content that's easy enough to sing along to.
The song's power really lies in the hook, and each verse does a great job of building up the energy that leads to the peak of the dynamics. Overall, the production is rather simple, but the universally loved sound it provides is a big reason why people still appreciate it today.
8. Bohemian Rhapsody – Queen
Easily one of the best rock karaoke songs on this list, Queen never disappoints, and "Bohemian Rhapsody" is just one of many cinematic records the group is known for. It doesn't take long for this record to build up its energy, and the vocals will definitely resonate with everyone in the room.
Not only does it have a sentimental touch to it, but the vitality in the production is what really touches people's emotions as they can relate to the passion in the vocals. The song goes through waves that resemble a slow jam, while other parts contradict that entirely.
9. Don't Stop Believin' – Journey
No matter how many times this record gets played, no one ever gets tired of hearing the style and talent that Journey is known for. "Don't Stop Believin'" by Journey is easily one of their most popular records, and rightfully so, considering the passionate and high-spirited tone of the production.
From big piano keys and vocals that don't hold back on emotion, most people have the song's lyrics ingrained into their memory. Of course, the song reaches its dynamic height once the hook comes around, which is when most people love to sing their hearts out.
10. More Than A Feeling – Boston
A feel-good record that I feel is one of the best rock karaoke songs you could choose from. It has a lighthearted yet passionate take on the production, and the vocals are more than memorable.
Aside from that, the electric guitar melodies spark a memory of nostalgia for many people, and the song has a timeless quality that contends with a lot of rock music even today. It has a great blend of energy and down-tempo dynamics, giving listeners the best of both worlds.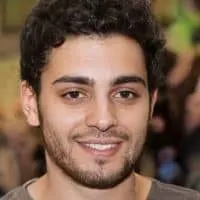 Justin is an audio engineer with years of experience in the field. He has been creating and playing music his entire life, but he really found his passion for engineering when he was introduced to Logic Pro at age 10. Justin has spent countless hours perfecting his craft and now works as a freelance engineer out of Boston, MA.