Have you ever been cheated on and wanted the perfect song to dedicate to your ex? Don't worry, this list is filled with songs you can send your ex to give them the finger.
Being cheated on hurts, and artists on this list will agree as they put their emotions into words and created quite possibly the best slap back.
So without further ado, here is my list of the 10 best rock songs about cheaters!
1. Where Did You Sleep Last Night by Nirvana
Kurt Cobain and his band found great success with the 1994 release of their MTV Unplugged in New York album. With a great setlist of songs, one stands out and is the ultimate addition to our playlist.
A 19th century folk song originally recorded by Leadbelly in 1944, Cobain performs "Where Did You Sleep Last Night" with intensity that will easily fool the listener into thinking that he's singing of his own pain.
With sorrow and heartache, he channels his misery into his music and gives us a gift in the form of the song "Where Did You Sleep Last Night." Give it a listen and feel the emotion in Cobain's voice.
2. You Oughta Know by Alanis Morissette
Alanis Morissette displays girl power on her 1995 smash hit "You Oughta Know," featured on her Jagged Little Pill album. Singing about a breakup, Morissette serves her ex with the ultimate slap-back as she questions her ex on their relationship.
This song was a massive hit in the mid 90s, and die-hard fans of the singer will be happy to know that it is still one of her most well-known songs. Add it to your playlist today and channel your inner Alanis when you say goodbye to your ex and wish him well in a way that only Alanis can.
3. Mr. Brightside by The Killers
Possibly one of the most heartbreaking yet catchy songs ever written, fans of The Killers are often shocked when they discover the real meaning behind the song "Mr. Brightside." Since it appears on our best rock songs about cheating playlist, you might have gathered that the song is indeed about cheating.
While most fans can identify the song just from the first few bars, it is the chorus that truly gets everyone singing along to this heartbreaking rock song about finding the love of your life in bed with someone else.
If you've ever been cheated on, this song will hit you hard. So pump up the volume and scream the lyrics to "Mr Brightside."
4. Obvious by Blink-182
Blink-182 is not really known for emotional songs, but "Obvious," which was recorded in 2003 for the album Blink-182, is a real tearjerker and describes the pain of going through a breakup where one partner cheated on the other.
It is hard not to relate to the lyrics as Mark Hoppus goes through the struggle of trying to move on from this relationship, and who knows, you might even shed a tear.
All in all, it is a brilliant song by an even better band and takes the number four slot on our ten best list of the best cheaters rock songs.
5. Before He Cheats by Carrie Underwood
"Before He Cheats" by Carrie Underwood was recorded in 2005 and featured on the album Some Hearts. While not really a rock song, the country singer takes a rather aggressive tone in her song as she sings about heartbreak and cheating.
It would be hard to imagine that anyone would want to cheat on the beautiful Ms. Underwood, but only someone who has been cheated on can come up with such powerful lyrics.
A truly great vocal performance from one of country music's darlings, "Before He Cheats," is an empowering song that simply must feature on your breakup playlist.
6. Keep On Loving You by REO Speedwagon
If soft rock is more your vibe, this 1980 release by REO Speedwagon is just the song for your cheaters' playlist. Recorded for the band's album Hi Infidelity, the song tells the tale of, yep, you guessed it, cheating.
A rather sad tune; the lyrics are excellent and will have you feeling every single emotion when you listen to the song. Add this classic to your heartbreak must-listen list, and grab the tissues because you will surely shed a tear as you sing along.
7. Lyin' Eyes by The Eagles
Since forming in the 1970s, the Eagles have released many records in their time. One of the best albums, One Of These Nights, featured a song that resonated with many and became somewhat of a heartbreak anthem for those that have been cheated on.
Released in 1975, "Lyin' Eyes" tells the story of a woman who has cheated on her husband yet feels no remorse. Let this be your anthem as you play it on full volume in your car, bedroom, or even while sobbing your eyes out on your living room floor.
8. Poison by Alice Cooper
I bet you didn't expect to see Alice Cooper on this list. But here he is, in all his 80s glory, with the classic song "Poison. Released in 1989 on the album Trash, the song is about a toxic girl who cheats on her boyfriend.
One would not expect Alice Cooper to be emotional, but the song "Poison" is about the ultimate betrayal and how he handled it. Nothing can compare to Cooper's voice singing about heartbreak, making it the perfect addition to your rock music favorites.
9. I see Red by Everybody Loves an Outlaw
While many of these songs on this playlist were written and sung by men, this absolute banger of a hit by female band Everybody Loves an Outlaw has to be one of the best on this list!
"I See Red" is the ultimate revenge song as it tells the story of a woman who has been crushed, betrayed, and cheated on by her lover.
Recorded in 2018, the song reached a new audience and regained popularity when it was featured on the popular music and video-sharing app TikTok. The song deserves a spot on your breakup playlist with a great vocal performance.
10. Lips Of An Angel by Hinder
No cheaters playlist is complete without a song by Hinder. "Lips of an Angel" is one of the band's most popular songs and is still enjoyed by fans today, 17 years after its release.
With that raspy voice and incredible chorus, the song stirs up emotions that you thought were buried forever and will make you relive every single moment of your last breakup.
"Lips Of An Angel" brings us to the end of our best rock songs about cheaters playlist. You, too, can enjoy this song when you add it to yours and let the music take over.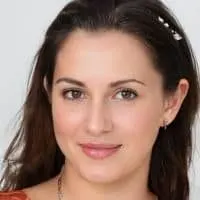 Alexandra loves playing the piano and guitar. She has always been a music lover, but it wasn't until she was in high school that she realized how much she loved to play. It allowed her to express herself without having to be verbally expressive, which is something she found very empowering.