It seems that rock and roll and sex have been intertwined since the dawn of time. And while it's hard to narrow it down to just 10 sexy rock songs (hey, there are a lot of them!), here are, in my opinion, the most iconic.
Without further ado, here are the 10 best rock songs to get down to!
1. Kings of Leon – "Sex On Fire"
Kings of Leon is a rock band based out of Tennessee, and they have been at it since 1999. One interesting fact about the group is that the band members are all related (the band is composed of two brothers and a cousin).
In 2008 the band's studio album, Only by the Night got the group their first grammy award for Best Rock Performance. "Sex On Fire" also received a UK award for being the anthem of the summer.
And, despite some initial heavy criticism from Spin Magazine, "Sex On Fire" took off on the charts. This banger is one of the most obvious of the best 10 rock songs about sex and has even been used for the uber-sexy Victoria's Secret fashion show.
2. Nine Inch Nails – "Closer"
1988 Cleveland band Nine Inch Nails (NIN) released this smokin' tune back in 1994. And honestly? The director's cut music video is quite creepy. It depicts skulls, cockroaches on jars, a crucified monkey, and a silhouette of the lead singer's lips and a microphone.
"Closer" is classic Nine Inch Nails. This crass and unsettling jam has wonky talking guitar, synths, and industrial boom-chick drums. The group relishes in all things down-and-dirty, and this song gives me big fetish vibes, with lyrics begging the other person to "violet, desecrate, penetrate, and complicate you.
Let's not forget about all the swearing either, it is the icing on the cake.
3. Finger Eleven – "Paralyzer"
In 2007 Finger Eleven released "Paralyzer" with Wind-Up Records. The funk-rock dance-rock song was an instant hit in Canada. I love how danceable this sexy song is, and I also find the music video really interesting.
"Paralyzer" belongs in the 10 best rock songs about sex, not only because it landed itself in the top 40 in 2007, but because of how pervasive the jam still is today.
The drummer of the band reported that the song was about feeling awkward in a club. One thing is certain…Feeling socially awkward and looking for a partner is an experience that is all too relatable to me.
4. Halestorm – "I Get Off"
This hyper-sexual hard rock song was Halestorm's debut single from 2009 off their album Halestorm. "I Get Off" is full of complex, quasi-Coheed-and-Cambria style harmonies
"I get off on you getting off on me" speaks of someone being into someone else's pleasure, and also hints at exhibitionism. This is a powerful sex anthem for the empowered.
5. The Red Hot Chili Peppers – "Blood Sugar Sex Magic"
This funky song is from the album from The Red Hot Chili Peppers album by the same name, Blood Sugar Sex Magic. It kicks off with a classic talk-singing style beginning. This one gives me a wash of emotions as he speaks of Aphrodite, kissing virginity and stepping into heaven
This erotic line makes it one of the dirtiest of the 10 best rock songs about sex. 'Aromatic is the flower, she must be moist' …It doesn't get much more forward than that!
This song is complicated and is actually about spirituality and sex being intertwined.
6. AC/DC – You Shook Me All Night Long
Here's one everyone knows, about making love (all night long). This is one of the biggest 1980s sex anthems and is from the album Back In Black. And while imagery like "walls shaking" and "Knockin me out with them American thighs" aren't exactly cryptic, this song is the source of many fan theories.
According to singer Brian Johnson Isn't about one woman, but rather, several sexual experiences. It is by far AC/DC's most popular jam.
7. Theory of a Deadman – "Bad Girlfriend"
Canadian Rock band Theory of a Deadman released this distortion-heavy creole-feeling banger in 2008 on Scars & Souvenirs. I like this rock-country song because of how cheeky it is.
The band reportedly told Fuse TV that the song was inspired by having a dirty/badass girlfriend, and was inspired by singer Tyler Connolly's (now-ex) wife. Whoops!
8. Escape the Fate – "Gorgeous Nightmare"
"Gorgeous Nightmare" is a 2010 tune from the band's self-titled album Escape the Fate. This likable emo-screamo sex song speaks of a woman bringing him back from the dead with her love-makin'.
Fans have surmised that the song is about hooking up with an ex you *probably* shouldn't even be in the same room as. The lyrics lament about the way she kisses and tastes. The chuggy metal feeling of this one is angsty.
I especially like the music video, which viscerally shows a man eating cake and smashing chairs, and an emo girl underwater
9. The Offspring – "Want You Bad"
"Want You Bad" is the second single off the punk-rock album Conspiracy of One, which was released back in 2000.
It was such a big hit that a ska-punk band, Bite Me, Bambi, just released a cover of the song a little over a week ago.
While many people think that "I Want You Bad" is about a mans sexual dire for a woman, it's actually about how he wants an innocent woman to be tattooed, complicated, and morally bad. Although, I suppose it is, in a sense, pretty similar.
10. The Doors – "Light My Fire"
Once again, we get another petit mort reference (that is, death and orgasm). "Light My Fire" is a 1967 rock song that has become a love-making' playlist staple. Go figure that one of the 10 best rock songs about sex came straight out of the 1960s sexual revolution.
Light My Fire is a little more complex (lyrically) than some of the other songs on the list. It's about both death and sex. Some fans also claim that Light My Fire Is about drugs. I guess it is what you make it. But to me, Light My Fire is risque and classic.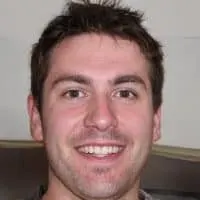 Alex is a man of many talents. He's been playing music since he was young, and has been the main content writer at Tone Start for the past few years. Alex loves to play around with different styles of music and enjoys listening to anything from country to classical.