Share on facebook
Share
Share on twitter
Tweet
Share on pinterest
Pin
Released back in mid-2015, Rocket League quickly gained popularity among PC and console players as a high-energy and competitive video game. It has many addicting qualities that players love, giving it a good amount of replayability, but one aspect that fuels the game's fun atmosphere is their excellent music choices.
Part of what makes a game's atmosphere is the music that's paired with the visuals, and Rocket League offers plenty of music to keep you locked into the game.
In this article, I'm going to dive into the 10 best Rocket League songs that captivated fans over the years!
1. Fury by Rogue
A lot of Rocket League's soundtrack is made up of tracks created by various artists, a majority of which are known in various electronic music genres. "Fury" is one of many records that deliver addictive vocal chops paired with banging percussion for a relentless heart-pumping dynamic.
Modern electronic melodies are paired with cinematic brass and string chords that listeners love to listen to on repeat. Intricate percussion transitions keep players on their toes, and the song's pace matches the energy of a Rocket League match perfectly.
2. Badlands by Rogue
Another song by Rogue, "Badlands" is easily one of the best Rocket League songs as it now holds a nostalgic value for many listeners. The song can be found on repeat in many playlists during matches, and it offers an inspirational melodic progression that keeps your team ready to score.
The production quality exudes the best qualities of EDM music, and melancholic vocal chops keep the ear interested all the way to the end. As intricate as the song is, it won't distract players from their focus on the game.
3. ROCK IT by Tokyo Machine
I'd say this song has the perfect direction for the energy players are looking for on Rocket League, as it keeps a fast tempo with 8-bit inspired melodies and a future bass style. It's more lighthearted than some other records, but it brings a stellar buildup and a drop that matches with the energy of every Rocket League match.
Hard electric synths are paired with sporadic 8-bit plucks, a consistent percussion structure, and a bassline that keeps your adrenaline up. The breakdowns in the record are great for a moment of rest, but the song quickly returns to its high-octane nature that's needed for a team to succeed.
4. Escape from L.A. (Instrumental) by Mike Ault
Sporting short electric guitar plucks to drive the main melody, consistent drum kicks, and rising synths prepare listeners for a substantial drop that comes in stages. Percussion quickly changes to a heavier EDM style, with the synth melodies becoming more prominent and sharp as new layers get added every four to eight bars.
This is a song that provides a seemingly relentless rise in dynamics almost all the way to the end. Its sporadic synth melodies and sharp frequencies keep players alert, and the deep percussion helps fuel the record's energy, which is an excellent pairing for the fast action of Rocket League.
5. Drift Away by WRLD
Not every song on Rocket League is full of brash synths and heavy bass, and "Drift Away" is a fan favorite for many players as it provides a nice contrast from the norm of the game's soundtrack. Most of the melodies in the record are relatively soft, and there are moments where the dynamics rise yet still maintain a pretty calming melodic direction.
The percussion is consistent, but it isn't overly powerful, so it doesn't take away from the calming nature of the song's melodies. WRLD is known for numerous ethereal electronic tracks, which is a top choice for many Rocket League players.
6. LUV U NEED U by Slushii
With a hyper-pop sound, this record comes with repeating vocals that are easy to remember, and it keeps an energy that's extremely addictive. The song's direction is less consistent than others on this list, but its bright and happy tone is part of what makes it one of the best Rocket League songs for many fans.
With every breakdown in the record, players are greeted with melodic vocals that are bound to put you in a good mood. Aside from its popularity in Rocket League, the song is on repeat for many fans of electronic and hyper-pop music.
7. Glide by Stephen Walking
Some songs on Rocket League bring a grittier tone for focus and determination, whereas others simply put players in a feel-good and energetic mood. The game might be competitive, but the stellar soundtrack is part of why players stay locked in match after match.
"Glide" is another record that has hyper-pop elements, but it also features organic instruments blended with synthesized melodies for the best of both worlds. Electric guitar melodies trade-off with synthesized vocal harmonies that could easily be mistaken for a guitar itself.
8. My Love by Koven
Due to its unique production value alone, I feel this is one of the best Rocket League songs on this list, as it has gorgeous vocals, dynamic verses, and highly impactful hooks. Koven knows how to produce transitions without a doubt, and the buildup in the record is a great match for a stylish goal in a Rocket League match, and the hooks have a nice celebratory feel to them.
The vocals add a nice change to any song rotation in Rocket League, as strictly instrumental songs can become somewhat repetitive. "My Love" is just one of many fan favorites from Rocket League and continues to be a top choice for many players of the game.
9. Apex by Vicetone
If you prefer high-energy tracks that fuel your attention and skills with every match, "Apex" is an excellent choice as its production value goes hand in hand with Rocket League's competitive atmosphere. Stacked electronic melodies hit with the driving percussion and deep house bass lines make players want to put the pedal to the metal.
The song doesn't change too much, but sometimes that works perfectly for video games, especially titles such as Rocket League, which can drive plenty of adrenaline. It's a fun record that delivers a stellar amount of energy and can help players stay focused on the game from beginning to end.
10. New Horizons by Protostar
Although there's a long list of songs in Rocket League's soundtrack, I felt "New Horizons" had to make the cut, even if it's the tenth spot. Protostar is known for intricate and fast-action electronic music, which is exactly what Rocket League is looking for, and it has made waves with players.
A song of choice for many fans of the game, the song became a hit outside of Rocket League, ending up on many people's personal playlists. It has many melancholic breakdowns with organic, dynamic qualities that quickly transition to piercing synth melodies.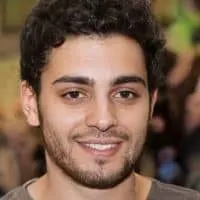 Justin is an audio engineer with years of experience in the field. He has been creating and playing music his entire life, but he really found his passion for engineering when he was introduced to Logic Pro at age 10. Justin has spent countless hours perfecting his craft and now works as a freelance engineer out of Boston, MA.