Share on facebook
Share
Share on twitter
Tweet
Share on pinterest
Pin
The '00s was a very interesting time for rock music – the world was slowly beginning to leave grunge and nu-metal behind them, and many bands were moving forward with post-grunge, hard, and alternative rock music.
One of the bands that impacted my music taste the most around this time was the fantastic South African rock band Seether – these guys wrote a huge collection of memorable songs, and I feel like reminiscing about them.
Join me if you fancy – you might discover some new favorite tracks for yourself!
Broken (Feat. Amy Lee)
First on my list of the 10 best Seether songs simply has to be "Broken". Whether you show this to your siblings, parents, or grandparents, there is simply no denying that this song is a beautiful masterpiece.
It's a pretty soft and atmospheric ballad, but Seether manages to spice it up with some heavier elements, a gorgeous string quartet, and most importantly a feature from Evanescence's Amy Lee.
Any fans of Evanescence will recognize that voice instantly, it was a staple of the '00s and combines perfectly with Seether's vocalist Shaun Morgan's husky voice. Brilliant stuff.
Fake It
That last track is probably the most famous song Seether ever released, but it pains me that some people don't explore the band much further. They sure do write a fantastic ballad, but they have a ton of heavier and raunchier songs to check out!
One of my favorite examples of this is "Fake It" – this track is the definition of post-grunge, featuring the grungy vocals and guitars whilst pairing it with a more upbeat and groovy vibe.
I'm not sure what part of this song I prefer – the anthemic chorus or the catchy verse, both parts are so good!
Fine Again
When it comes to defining Seether's strengths, one thing is for sure – they know how to write a seriously good soft rock song. Sure, they like to shift things up a gear once in a while, but they really have mastered the injection of emotion into rock music.
"Fine Again" is one of the best Seether songs if you're looking for a power rock ballad. I can always remember when this song first came out, it was pretty simple to learn on the guitar and it really boosted my confidence at laying the instrument. Thank you for the support, Seether!
Careless Whisper
If you haven't heard it already, this next track is going to blow your mind.
Everybody knows "Careless Whisper" by George Michael, right? If you don't recognize the name, you'll certainly remember it when you hear the intro. So, imagine my surprise when I found out that Seether released a cover of the classic song!
Truly mindblowing stuff – the cover was released as a bonus track on their 2007 album Finding Beauty in Negative Spaces, and I sure am glad I stumbled across it. Easily one of the best Seether songs to discover!
Remedy
I've mentioned grunge music a few times in this list so far – Seether was clearly heavily inspired by the genre, most likely growing up listening to bands such as Nirvana.
What makes me say that? Just listen to their song "Remedy", the influence could not be more obvious. Shaun Morgan doesn't simply sound like Kurt Cobain, but he has absolutely nailed his style. It's actually pretty impressive!
Some people slate the singer for his blatant tribute to the king of grunge's vocals, but I personally think he'd be humbled if he heard it.
Truth
Much like many other people, I first heard about Seether through their music videos being featured on music TV channels such as Kerrang! and Scuzz. Tracks such as "Broken" were always being played on repeat, but my favorite music video was that of "Truth".
It's a really unique music video revolving around a slightly freaky fight in a boxing ring, where Shaun Morgan uses the announcement microphone to sing along. My words don't do it justice – check the video out and you'll see what I mean!
Driven Under
Whilst we're on the topic of music videos, I simply had to bring up "Driven Under". This was one of the hit songs released on Seether's debut album Disclaimer in 2004, and the music video was always one of my favorites.
Around this time, I was a moody 16-year-old kid going through a bit of an Emo phase, and there were few music videos that I could relate to as much as this. Along with the impressive CGI (for its time at least) and the colorful hair, I was impressed, to say the least!
Nobody Praying For Me
The majority of the best Seether songs explored on this list have been from their early career, so I thought we'd switch things up a bit with "Nobody Praying For Me". This is one of my favorite tracks off their sixth studio album Isolate and Medicate released in 2015, but it's certainly different from their older stuff.
I'm not sure what it is that makes this stand out so much – you can really hear a difference in Shaun Morgan's vocals, and the production style is a lot more modern. Don't get stuck in the past, listen to their newer stuff!
Breakdown
It should already be obvious to you that Seether has a talent for releasing passionately written songs, but we haven't even heard Breakdown yet!
This track gives me all kinds of feels, from the gorgeous vocal lines, the beautiful backing piano, to the epic and heavy chorus. The music video is extremely trippy too, I'm not entirely sure it fits the vibe of the song but I still love it!
It's always hard to choose my favorite songs from Finding Beauty in Negative Spaces as there are simply so many of them, but this has to be in the top 3.
Words As Weapons
I could sit here and write about the best Seether songs all day, but sadly it's time to finish things up. For my last song choice, I had to go with "Words As Weapons".
I said earlier that my favorite song on Isolate and Medicate was "Nobody Praying For Me", but I take it back – I prefer "Words As Weapons". Whilst I've never been able to confirm this, I feel like this track is a homage to Gary Jules's classic track "Mad World" – just check out the verses and you'll see what I mean.
However, the heavy and impactful choruses are very much on a different level – this track finds a glorious balance between intensity and profound emotional expression. It's a truly stunning piece of music, and it feels like a natural way to end this list. If you haven't already heard it, you need to sort that out – ASAP!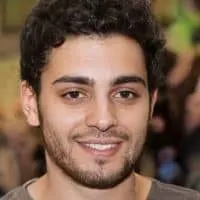 Justin is an audio engineer with years of experience in the field. He has been creating and playing music his entire life, but he really found his passion for engineering when he was introduced to Logic Pro at age 10. Justin has spent countless hours perfecting his craft and now works as a freelance engineer out of Boston, MA.