Share on facebook
Share
Share on twitter
Tweet
Share on pinterest
Pin
Whether or not we admit it, we have all simped at least once. When the heart longs for something, it is hard to redirect its focus. And nothing captures simping like a song.
It is why there are thousands of songs tuned to this theme. Music can make us feel better about simping or inspire us to do something about it. And sometimes, the music reinforces our feelings, reminding us how beautiful love can be.
So whether your heart is crushing, or breaking, here is my take on the ten best simp songs to take you through the motions!
1. Jessie's Girl – Rick Springfield
"Jessie's Girl" is one of the best simp songs that capture what it is like to fall in love with your friend's girlfriend. Though released in Rick Springfield's fifth album in 1981, it still effortlessly speaks to the heart decades later.
The song explains a deep and maddening desire you cannot control. I love "Jessie's Girl" because it shows how this love is so guilty and wrong that you will always tie the object of your desire to your friend.
I also like that it teases the willingness to throw away friendship for love. It is a battle you will often face, picking between a partner and a friend.
2. Grenade – Bruno Mars
This beautiful but heartbreaking song explains how loving someone can make you go to insane lengths, even catching grenades.
It was a hit in the 2010s when many people got their first experience of Bruno Mars.
Grenade shows how irrational and self-destructive love can be. It is the literal composition of crossing oceans for someone who will never cross a river for you.
I love how Bruno Mars's voice brings out the pain of feeling betrayed by someone you love dearly.
His voice perfectly echoes the lyrics creating an anthem for the simps who love so dearly but get nothing in return. Yet, they remain loyal in love, perhaps because of hope, or is it madness? Only the simps relating to this song would know.
3. Marvin's Room – Drake
Getting hung up on love that has moved on always brings out the haters in us, and nobody tells it better than Drake. Interestingly, this song is named after the studio Drake recorded it in.
I love how this song expresses exceptional human bitterness in a poetic theme. Drake explains how even though you could be bombarded with choices of partners, there is no replacing that special someone.
Drake extends the toxicity of this theme by revealing that your special someone could have moved on, and it would not change a thing. You still want to call them after a night of drinking.
I love how at some point, this song exhibits feelings of jealousy that manifest as anger. Easily one of the best simp songs.
4. Hey There Delilah – Plain White T's
This song depicts genuine love characterized by promises for a better future and the lengths you would go to for your loved one.
Everyone who has ever had a lover move away can probably recite these lyrics by heart. It is a tragic tale of how heartbreaking it can be to be apart from your loved one.
"Hey There Delilah" is a sweet indie-pop song that few can relate to because most people do not hang onto long-distance relationships.
Still, I like the sweet melody, which plays like something out of a romance novel. Interestingly, Delilah is an actual girl, but contrary to rumors, she and guitarist and frontman Tom Higgenson never dated.
5. I Wish – Skee-Lo
The upbeat vibes of this simp song may distract you from Skee-Lo saying what we have all said at some point.
The song is a lamentation by the singer about how certain shortcomings have kept him from achieving a wonderful love life. Thus, he wishes he had various qualities outside of his control.
I believe we have all been there, wishing to be someone else for love. Most of us are even sure they would be better off in love if they had a little more money.
Though the song has an upbeat rhythm, the lyrics are heartbreaking if you listen because we all know wishes rarely come true in real life.
The 'I Wish' album was Skee-Lo's debut studio album, and the single 'I Wish' was certified gold, selling more than 600,000 copies.
6. I Don't Wanna Know – Mario Winans
Mario Winans' "I Don't Wanna Know" became an instant success with its release in 2004, perfectly fitting into the R&B/Soul theme of the 2000s.
The lyrics of the slow song depict genuine love with a dark and heartbreaking side. The singer allows his partner to cheat on him, despite the pain it causes.
It is one of those few songs that show that you can suffer heartbreak, even if you are in a relationship with the one you love.
I love how the lyrics and tone depict someone who is genuinely defeated.
Like they have been in this situation before, addressed it multiple times with no change, and have given up on trying to make their partner better.
In a way, I believe this song shows the self-loathing that can come from loving someone too much.
7. I Need a Girl Part 2 – P. Diddy
This single's anthem sums up what it is like to be alone– yearning for someone to love and love you back.
I like how it explains how you could have all the money and fame in the world, but it means nothing if there is nobody to share it with.
I believe all humans need companionship, and P. Diddy agrees with me in this song. It was initially released in 2002 and is one of the most memorable songs of the 2000s' reign of hip-hop and R&B.
Every 90s baby probably had this blasting from the radio, not knowing that the lyrics would be so relatable in the coming years.
8. Hero – Enrique Iglesias
The tune, the lyrics, Enriques's beautiful voice, and the iconic music video; nothing about Hero is quickly forgotten. Even today, the video is met with feelings of sadness and tears.
Hero's lyrics depict a love so passionate that you would do anything for the person you love. It is one of the best simp songs for guys who want to propose, confess their feelings, or mope about being in love with someone who does not know it.
The powerful lyrics make it one of the most iconic songs from the 2000s. In fact, it is how many Enrique fans got their introduction to the passionate musician.
9. Uptown Girl – Billy Joel
Have you ever loved someone who was way out of your league? Well, Billy Joel tells you a thing or two about what it feels like in the lyrics to "Uptown Girl".
It is one of those rare simp songs that inspires you to go for someone out of your league. Why? Because you finally believe they will see that you have more to offer.
Maybe it is the way they glance at you or a change in their tone when they speak to you, but something has definitely changed. And now is the right time to confess your feelings.
This glorious tune was released in 1983 but still gets regular visitors in the 2020s. I guess things do not change that much.
10. Godspeed – Frank Ocean
Although released in 2016, "Godspeed" appeared in many TikTok videos between 2020 and 2021. But, many videos went against the theme and lyrics of the song.
The song depicts what it is like to wish an ex the best with a smile, yet you are crumbling on the inside with every step they take away from you.
Whether you had to let go because they were not good enough or wanted something different, there is no running from the pain, and Frank Ocean expresses it well.
I like that it depicts what breakups can be in these modern times—leaving respectfully, with nothing but good intentions.
Perhaps the new generation of musicians will create simp songs that evoke these elements, but until then, I will stick to this classic playlist.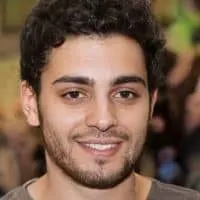 Justin is an audio engineer with years of experience in the field. He has been creating and playing music his entire life, but he really found his passion for engineering when he was introduced to Logic Pro at age 10. Justin has spent countless hours perfecting his craft and now works as a freelance engineer out of Boston, MA.