Share on facebook
Share
Share on twitter
Tweet
Share on pinterest
Pin
Some songs are easier to follow than others, but there are many records that make you want to sing along every time you hear them. This is due to numerous factors, but primarily it requires lyrics that are fairly easy to follow.
People love to follow a song every step of the way, as it tends to heighten the experience and the emotions that come with it.
So without further ado, here is my list of the best sing-along songs that anyone can enjoy!
1. Don't Stop Believin' – Journey
My first choice, and rightfully so, "Don't Stop Believin" is without a doubt the best sing-along song. This is a record that grabs the attention of any generation while driving emotions your ears won't be able to ignore.
The lyrics are well spaced out, and even if you can't hit all of the notes, it's a record that'll make you feel good nevertheless. With the instrumental acting as the backbone, the stellar production makes the listening experience quite addictive.
2. Bohemian Rhapsody – Queen
In my opinion, Queen has one of the best music discographies in music history. Many other people would agree, but the unique productions they're known for are the epitome of what timeless music sounds like.
Full of emotion and passionate melodies, simply listening to the record isn't enough for many people as singing along feels like you're saying your personal thoughts out loud. Of course, the instrumentation is ethereal, and "Bohemian Rhapsody" is an excellent story in itself.
3. Sweet Caroline – Neil Diamond
I feel this is one of the best sing-along songs as it doesn't take a lot of vocal range to give it your all. The song slowly progresses, adding on new instrumental layers and building up the climatic dynamic of the hook.
Neil Diamond's voice has plenty of range, but in "Sweet Caroline" he takes a pretty relaxed approach, yet he matches the instrumentation's energy just fine. Regardless of how old the song gets, people continue to appreciate the record for its organic sonic qualities.
4. Dancing Queen – ABBA
Outside of the lyrics, this record delivers a danceable and uplifting tone that's euphoric. The song is riddle with nostalgia for many people, and the lyrics are easy to get attached to with their lofty dynamics, impressive range, and the perfect amount of reverb.
It's a jam that'll never get old, and many people can't help but chime in and follow every lyric. The feeling "Dancing Queen" is known for is enough to make it one of the best sing-along songs on this list.
5. Livin' On a Prayer – Bon Jovi
A hard-hitting ham that offers unforgettable production, "Livin' On a Prayer" is easy to follow word for word, but the hook is easily the most powerful part of the song. Bon Jovi has a signature sound that'll go down in music history and continue to leave an impression on future generations.
With numerous electric guitar riffs and a level of grit that adds to the song's iconic nature, it never gets tiring to the ear. The song is great from beginning to end, but most listeners eagerly await for the hook to shine.
6. I Want It That Way – Backstreet Boys
Backstreet Boys brought an image and sound that you don't really find in American music anymore, but it can't be argued that they were a massive influence on pop music. "I Want It That Way" is a classic, and I think many fans would agree it's one of the best songs to sing along to.
The instrumental is relatively catchy, but the vocal cadences and dynamics really stuck with people over the years. The group may be from a bygone era, but they surely won't be forgotten with time.
7. I Will Survive – Gloria Gaynor
An upbeat record that's known for its powerful lyrics and message, Gloria Gaynor made an everlasting hit with "I Will Survive." The song continues to be found in countless movies, tv shows, and commercials, and it resonates with listeners any time it pops up.
It offers a funky dynamic with excellent percussion, and Gloria's vocals are easily the star of the show here. The entire record is full of passion, but the hook will always send a tingle down your spine.
8. Africa – Toto
Known for its iconic production and lofty sound, the instrumentation is enough for many people, and the vocal talent is just the cherry on top. It's a calming record, and the vocals remain velvety all the way through.
Without a doubt, the best part is the hook as the song reaches its heights sonically, and it has remained with listeners ever since their first listen. Not to mention the vocals are perfectly layered and do a great job of driving overwhelming emotion.
9. Sweet Home Alabama – Lynyrd Skynyrd
Even if you aren't particularly a fan of Lynyrd Skynyrd, this song has more than likely popped up in your life at one point or another. The vocals have a very classic sound, and the instrumentation alone is beyond catchy.
I feel many people may not remember every aspect of the verses, but the hook won't have any trouble catching your attention. Outside of that, the record features glorious guitar solos that deliver a strong dynamic to the song's attitude.
10. Hotel California – Eagles
Starting off with a melancholic melody progression, "Hotel California" has one of the best intros of all time. You can hear every layer being introduced, and it only gets better as the vocals come in with an excellent message.
The record is so calm from the beginning that the power of the hook is almost unexpected. It may be an older record, but it's appreciated every time it comes on, and it's bound to bring people together.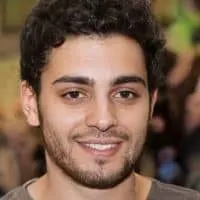 Justin is an audio engineer with years of experience in the field. He has been creating and playing music his entire life, but he really found his passion for engineering when he was introduced to Logic Pro at age 10. Justin has spent countless hours perfecting his craft and now works as a freelance engineer out of Boston, MA.