A group that left a massive impact on music lovers all over the world, The Beatles brought something different to the music industry when they arrived on the scene. Nowadays, their music is considered timeless and an inspiration to many listeners.
You're probably familiar with a handful of their songs, but the group was quite diverse and dabbled with many different sounds and styles.
In this article, you'll get a look at the 10 best slow Beatles songs that are undoubtedly favorites for their fan base!
1. Here, There and Everywhere
Offering a classic, laid-back sound that's melancholic in many ways, this record delivers a sweet message and melody choices that'll put you in a zen state. It focuses on storytelling above all else, and the instrumentation is simple yet a perfect match for the vocal's tonality.
The record is also somewhat repetitive, but it never gets old to listen to. You'll plenty of replayable qualities in this track, and it continues to be a top choice for many Beatles fans and anyone who appreciates good music.
2. Something
Starting off with one of the most recognizable Beatles melodies, "Something" has many wholesome qualities and minor catchy elements that lock listeners in. The melodies don't change too much, but they're peaceful enough not to tire out the ear.
I'd say the lyrics are the best part of this record, as it brings great storytelling and a clean dynamic that isn't jarring in any way. You can sit back and relax to this record while becoming enveloped in the multi-faceted emotions it exudes.
3. I Will
If you're searching for something a little more upbeat, this track hits a good midway point. It isn't over the top, but it also won't put you to sleep as it features many catchy and sometimes erratic organic melodies.
The vocals remain calm for the most part, and as usual, the group tells an honest story that many people can relate to. I'd say "I Will" is one of the best slow Beatles songs from their career.
4. This Boy
With enthralling acoustic strums and a strolling bass line, this is a Beatles song that comes with its fair amount of ups and downs. "This Boy" speaks on some of the struggles that come with love, and it keeps a general tone that many people can attach their own experiences to.
There's a lot of passion in the vocals throughout the record, and it offers an energy that seems to be quite authentic. The song may put you in an emotional mood, but the melodies are rather uplifting on their own.
5. And I Love Her
This song is featured on their album A Hard Day's Night, and it's pretty clear that this is a fan favorite for many people. "And I Love Her" is bound to bring out your emotional side, and the instrumentation couldn't be any more enticing.
Featuring light percussion and a consistent acoustic guitar melody, the vocals carry most of the song's energy. There's also a good amount of downtime between vocals to let the instrumentation shine through.
6. If I Fell
For me personally, "If I Fell" is easily one of the best slow Beatles songs, as its melancholic nature and the genuine story is sweet on the ears. The group are no strangers to acoustic instrumentation, and this song delivers it in the best way possible.
Even with its lighthearted dynamics, there is a blend of uplifting and solemn notions throughout the lyrics. The song shows both sides of the coin when it comes to love, and its general tone is something many humans experience in their lives.
7. Anna (Go To Him)
This is a song that sounds perfect for a beach day, and its tempo is fast enough to make you want to start moving. The Beatles created music that never gets old, and this is a song that'll bring the same satisfaction with every listen.
As with much of their music, the vocals are the most captivating part of this record. Aside from that, it's easy to appreciate the catchy melodies, bass line, and clean percussion that acts as the driving force of the song.
8. Michelle
Although the group is more than capable of creating some upbeat records, "Michelle" is a good example of their ability to offer some variety. It has a pretty somber sound but still carries a unique jig that makes the track quite addicting.
The hook of the record is bound to get stuck in your head, and the song makes you want to sing your heart out. It's definitely an emotional record, and the production quality will make you lose track of time all the way to the end.
9. Julia
"Julia" is probably one of the saddest songs on this list. The melodies have a dreamlike quality that sounds like the backing track to your thoughts, and the almost whispering nature of the vocals sounds like you're being serenaded by a close friend.
Full of honesty and emotion, this record is a great example of what timeless music sounds like. It offers a story that'll always be relatable to listeners no matter how old they get, and although music will continue to evolve, this record will be cemented in millions of people's hearts.
10. Baby It's You
Many would argue, including me, that this is one of the best slow Beatles songs from their discography. It has many of the best elements that the group is known for, from catchy melodies, passionate vocals, and a groove that's hard to ignore.
The backing vocals add something addictive to the record, and the vocals perfectly match every change in the instrumentation. Whether you're a fan of the group or not, "Baby It's You" is a song that can be loved by anyone.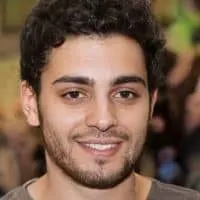 Justin is an audio engineer with years of experience in the field. He has been creating and playing music his entire life, but he really found his passion for engineering when he was introduced to Logic Pro at age 10. Justin has spent countless hours perfecting his craft and now works as a freelance engineer out of Boston, MA.